NIKIMAT







Amel Super Maramu 2000
Current picture of the Scuba Compressor Bauer Junior with storage full.
Pictures of empty storage on Cockpit Storage size.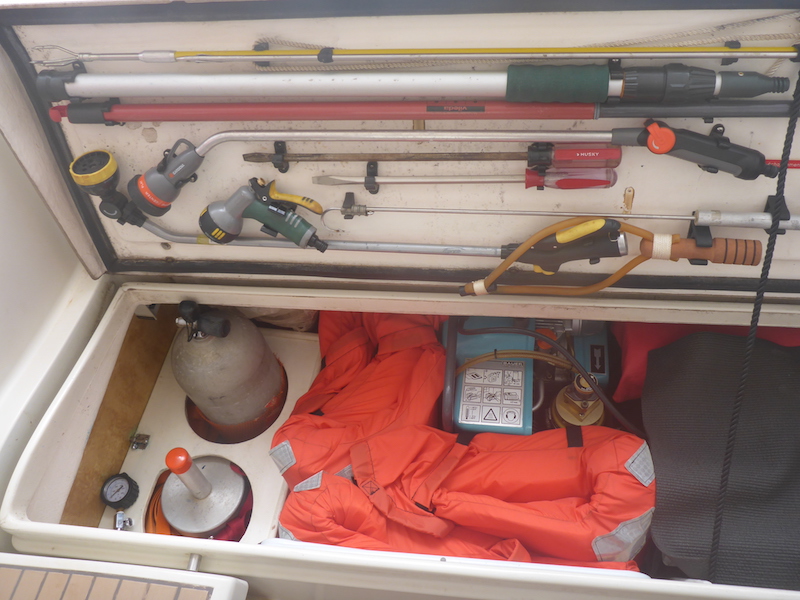 Close up of scuba tank storage.
Since I only have 1 tank that size, I also use the storage for my Baja filter, 2 set + 1 spare of jack lines, etc.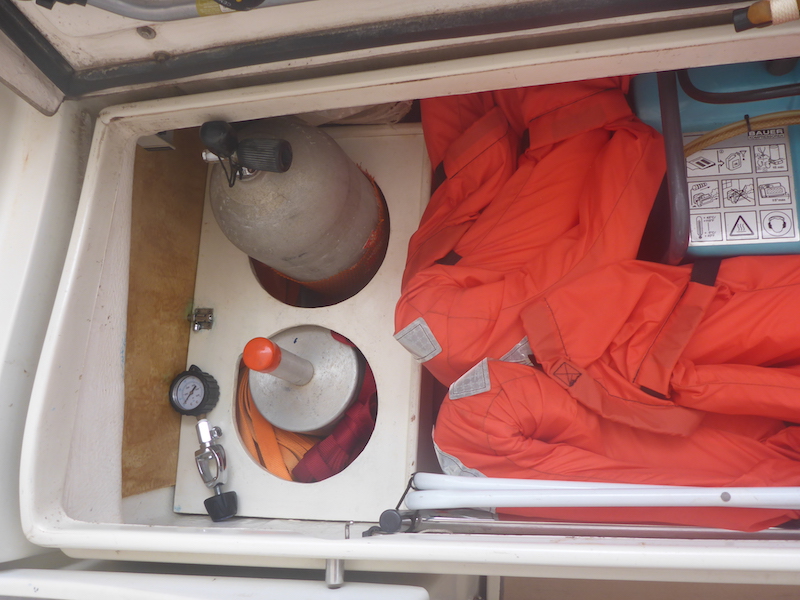 Height (depth) shows 67 cm - however the rest of the cockpit shows 57 cm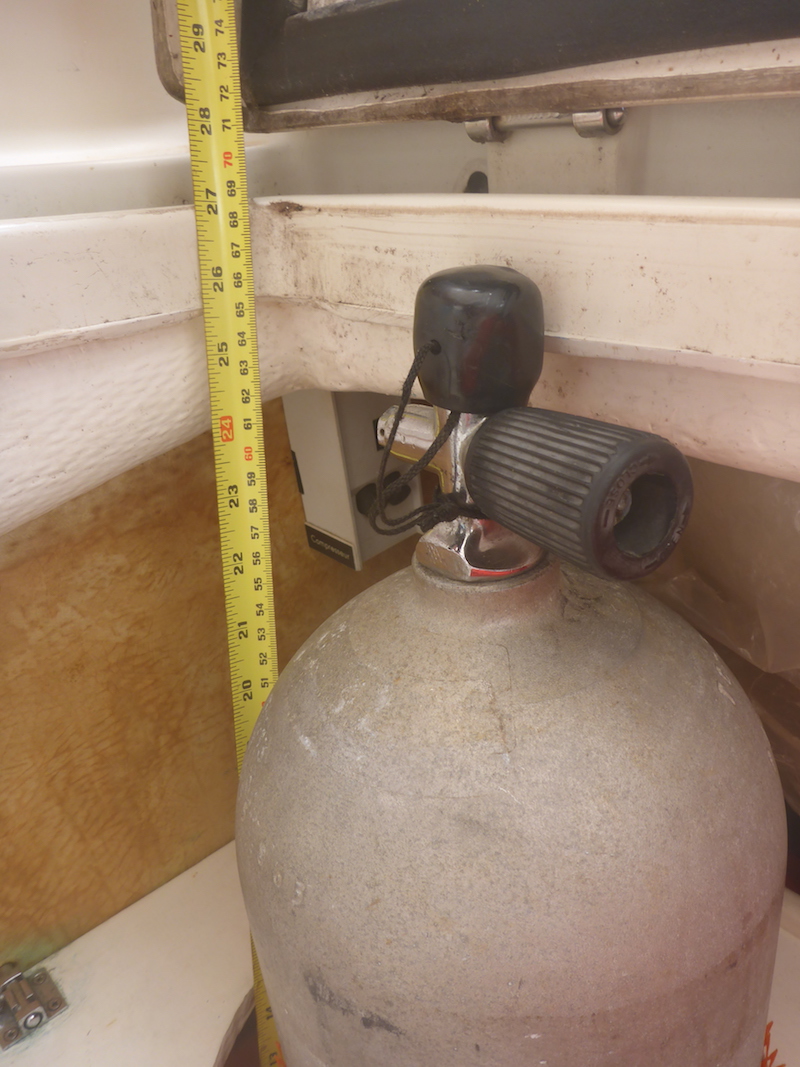 The additional 10 cm is gain using a cut out
You can see additional pictures on the scuba tank storage on Cockpit Storage size.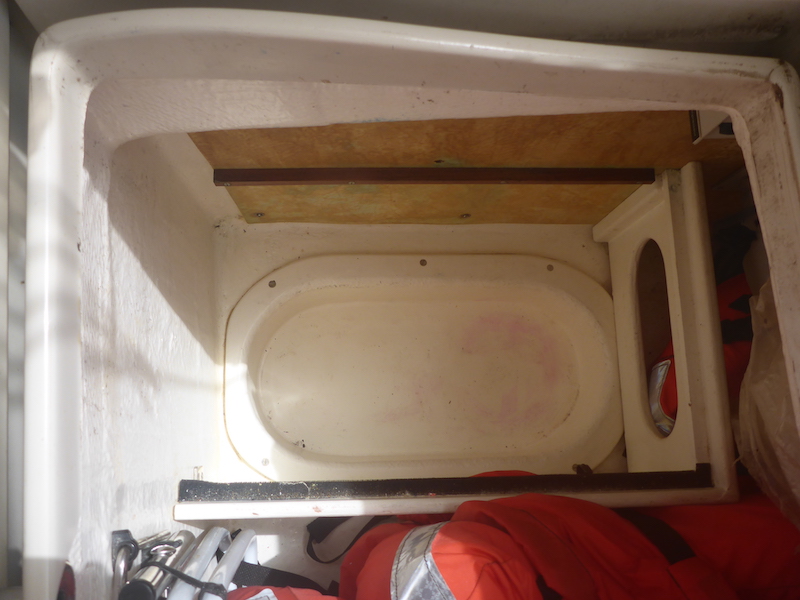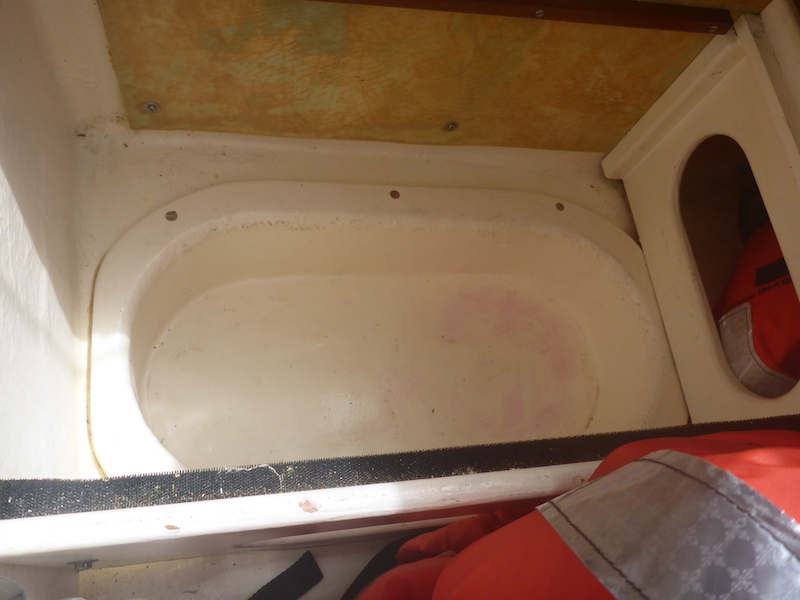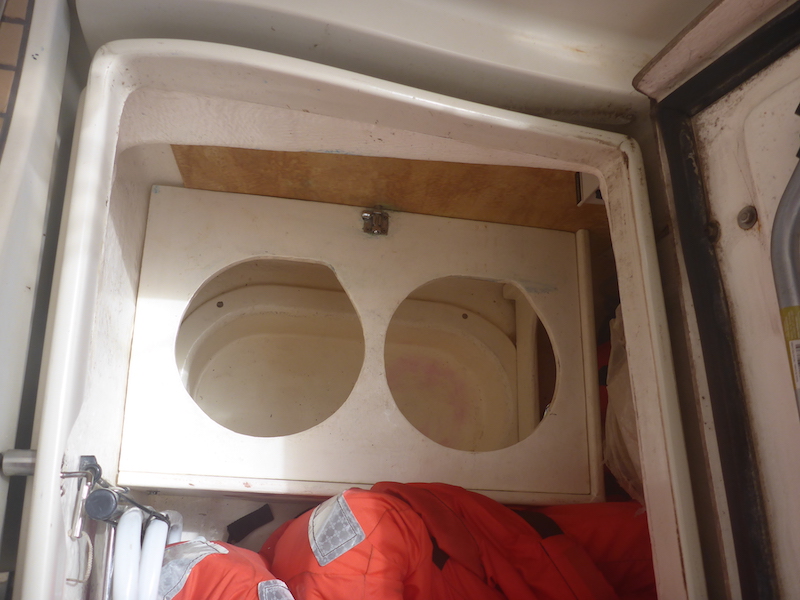 At the bottom I have a spare of jack lines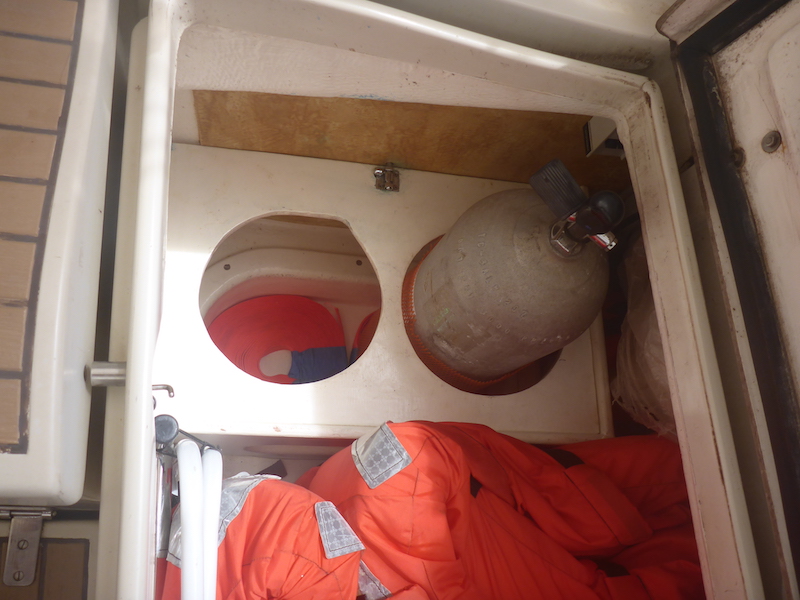 I also took a pictures inside the engine room and you clearly see the "bulb"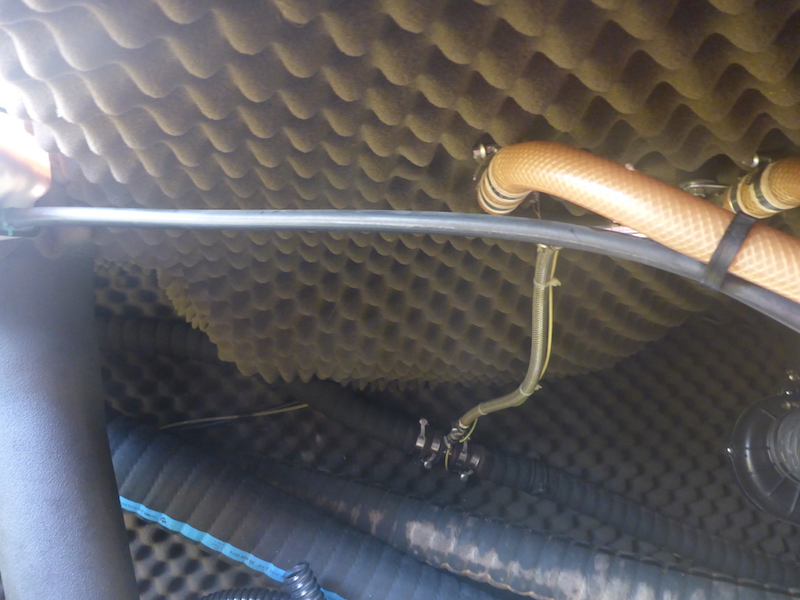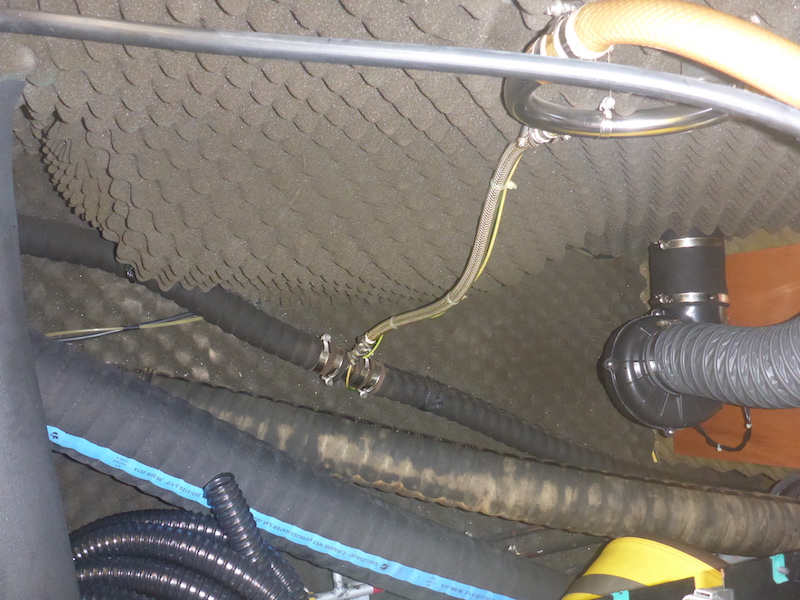 To store my other scuba tanks, I decided to use the life raft storage.
You can see the 4 tanks (2 silver on the right, 1 red and the yellow pony) fins, mark, diving suit, regulator, etc.
in the yellow bag is the "winter" cover for the cockpit.
In white is my life raft.
On top of all, I have 1 regulator set and 1 BCD (I used to have all 3 bcd there, but cracked 1, so decided to store the other 2 elsewhere).