NIKIMAT







Amel Super Maramu 2000
The compressor is laying on a piece of wood which is:
35.8 cm width and 65 cm over 1.5 cm thick. long and slide on 2 tracks.
Each track is 5 cm wide. The space in between the tracks is 33 cm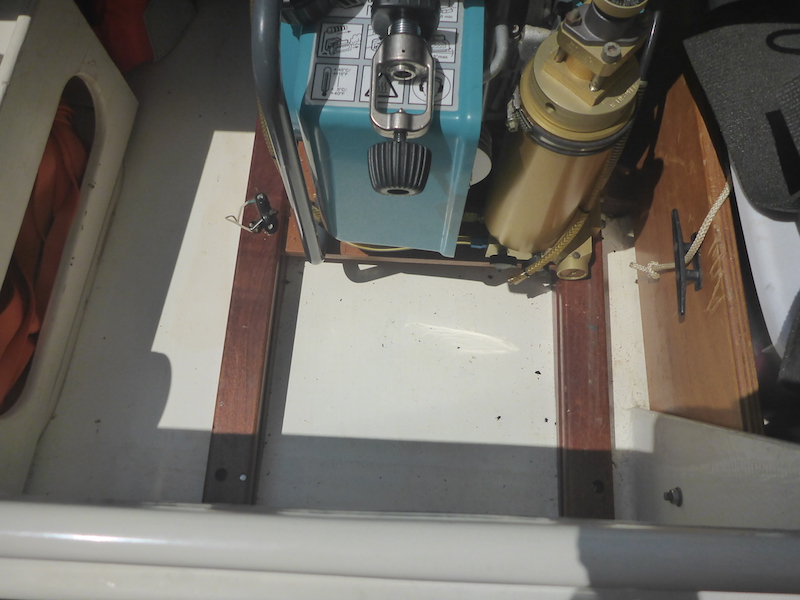 Aft (left) track
Note the spacer (green arrow) to elevate the compressor

Forward (right) track
Note the space (green arrow) to elevate the compressor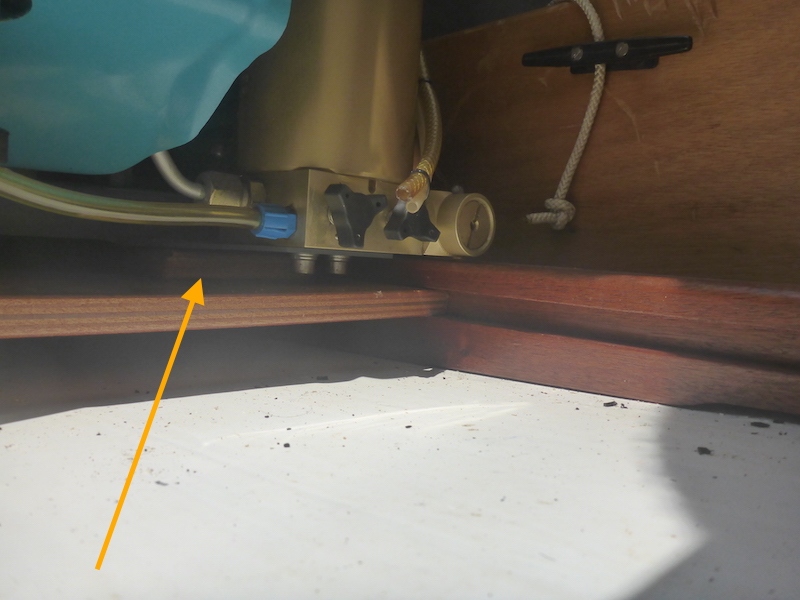 Note the little stopper (purple arrow)
Also note the track is not even. As it goes back (toward the port side) it become thicker.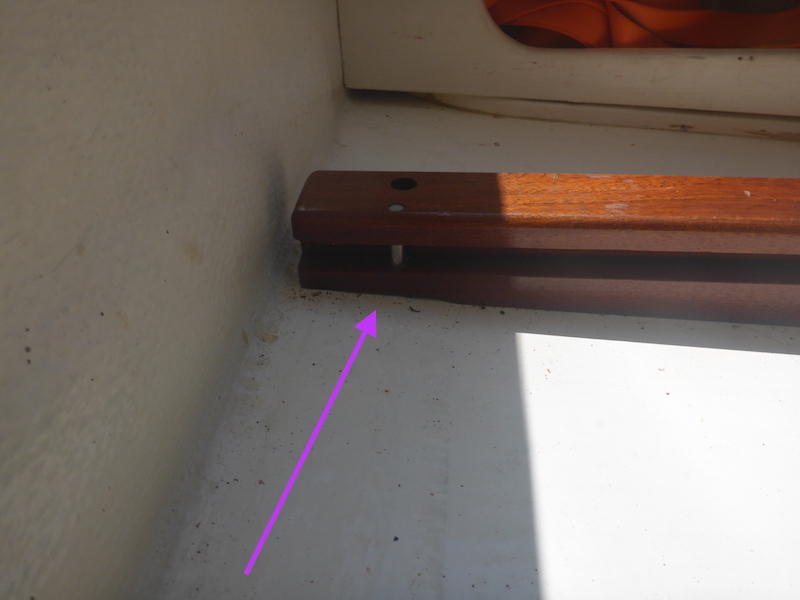 Note the system (blue arrow) that lock the scuba compressor in place and how it lock.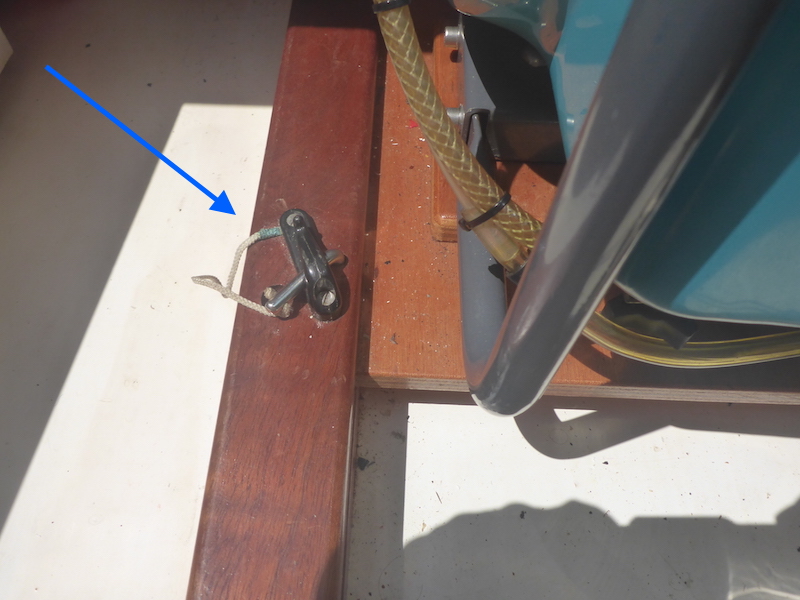 Now system unlocked.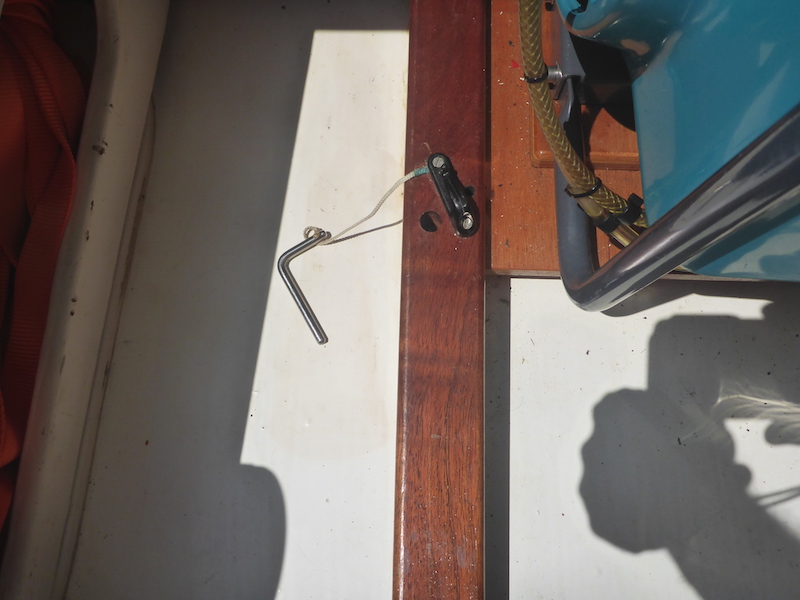 A look at how the scuba compressor is connected to the 220 Volt (50HZ).
The electrical plug is plugged into a marine connection.
and (red arrow) there is an electric switch.
It is much better to switch on/off the scuba compressor that way, instead to put your hand on the back of the compressor and try to find the switch.
Plus of course in the galley, on the 220 volt panel, there is the Diruptor switch (Compressor).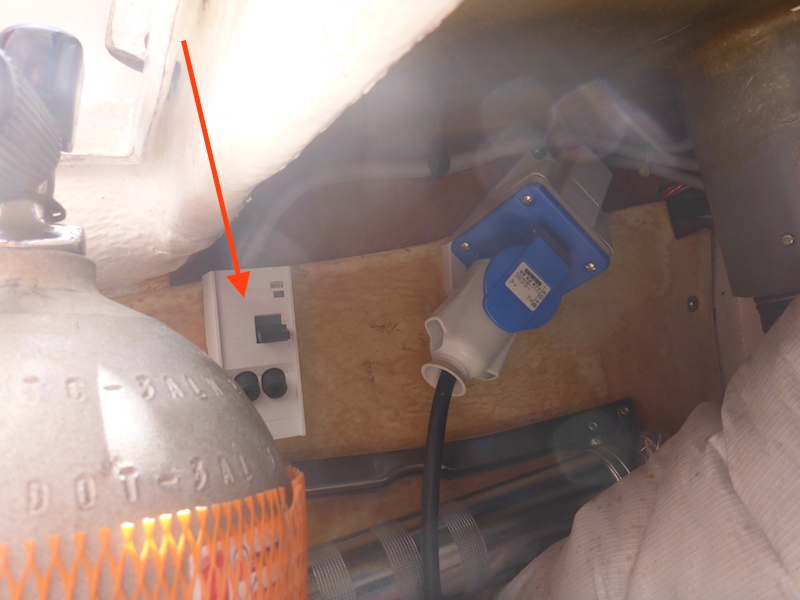 Here is another view of on/off switch set-up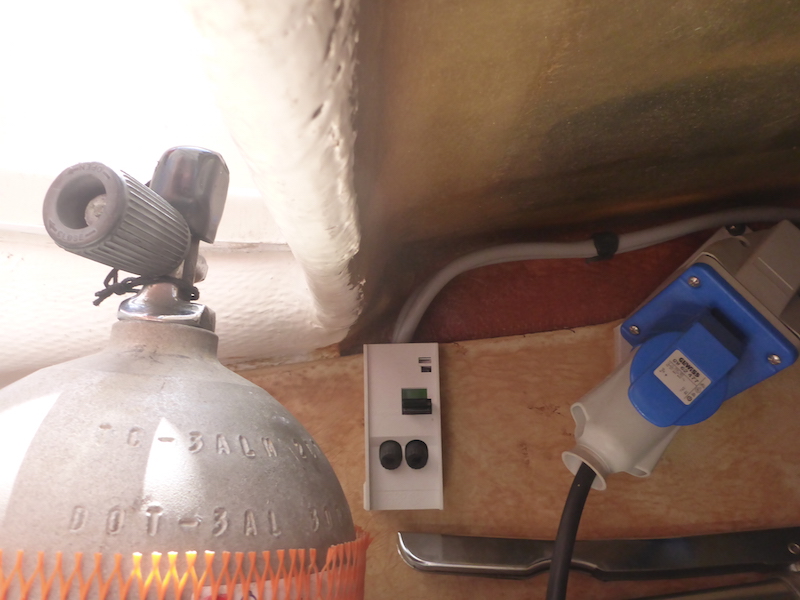 Compressor in its "out" position.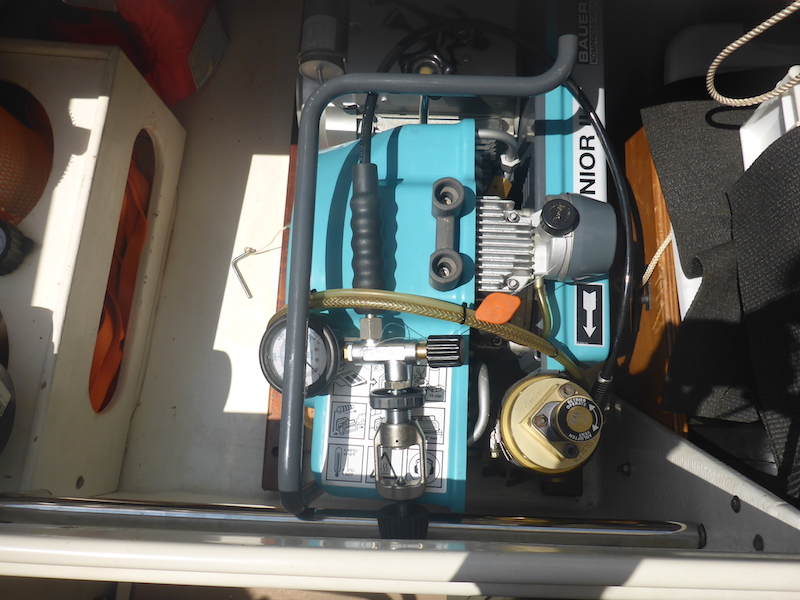 Space behind the compressor in its "out" position.
You can see the on/off switch of the scuba compressor (and how difficult it is to access)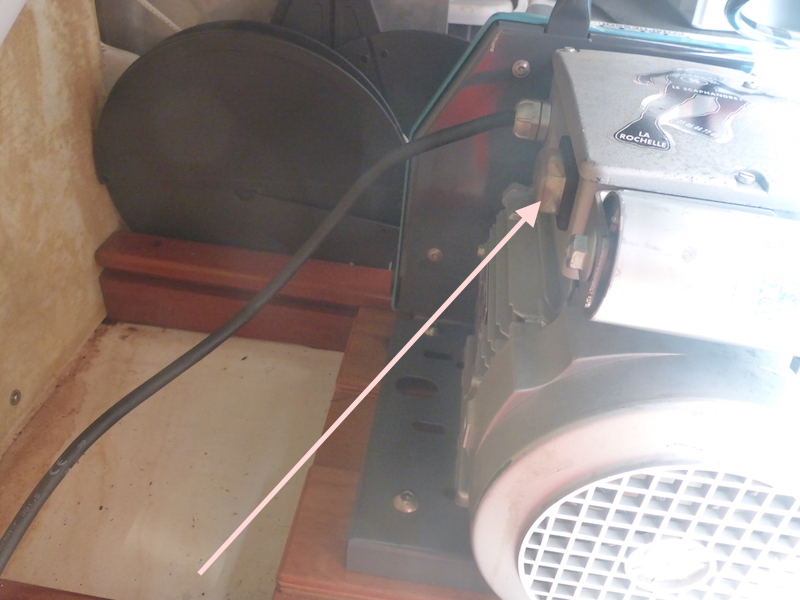 View of the forward spacer (green arrow)
They are each 14 cm long, 9.5 cm wide and 1 cm thick.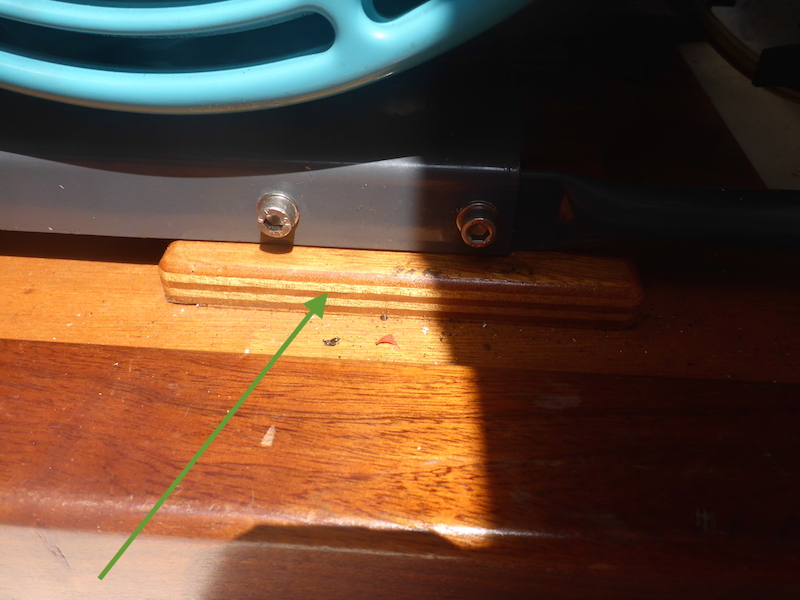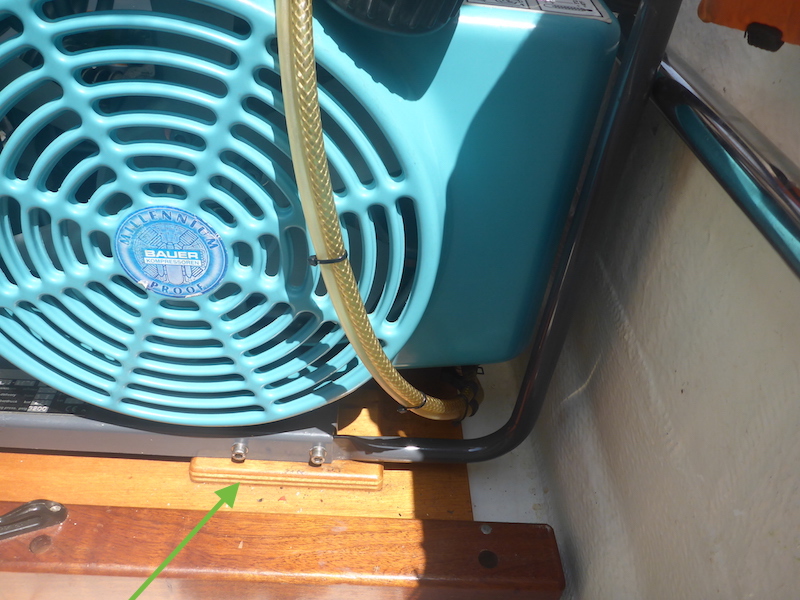 View of the rear spacer (black arrow) (same size).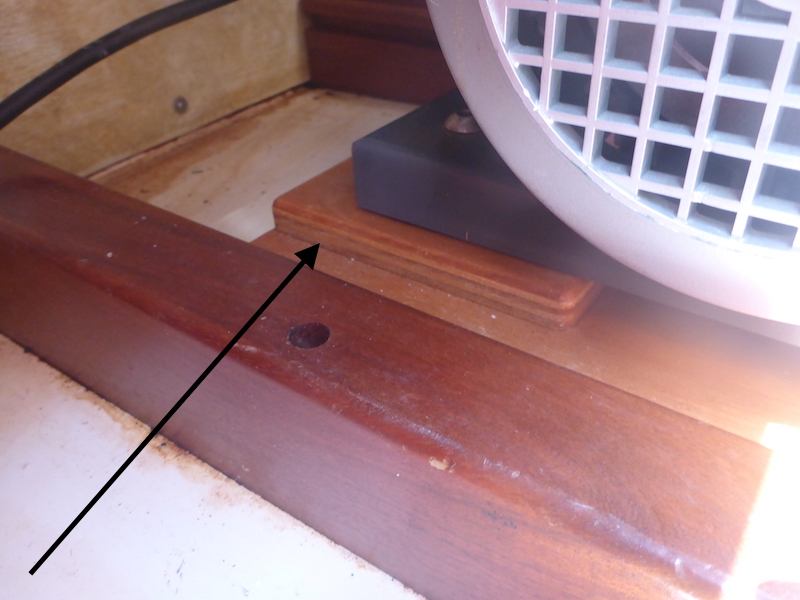 Long bolt and knob (white arrow) to lock the compressor on its platform.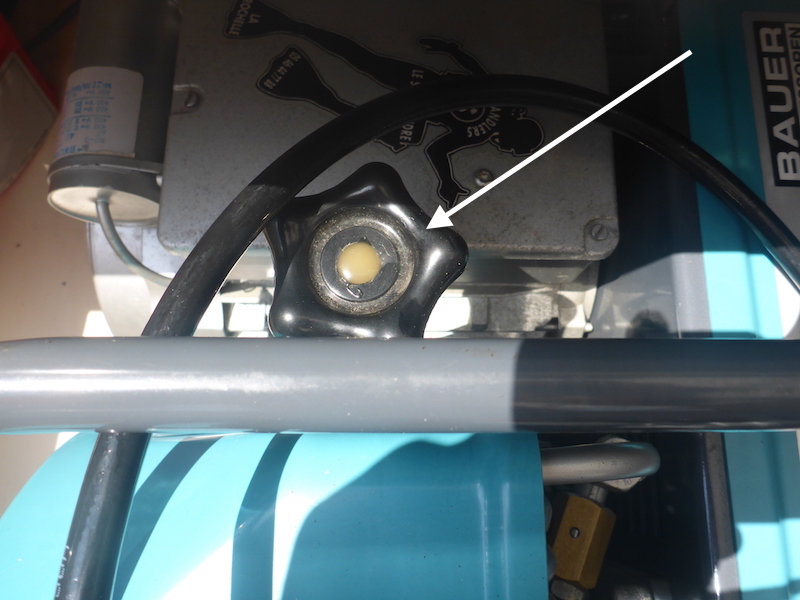 The long bold and knob will screw in the platform.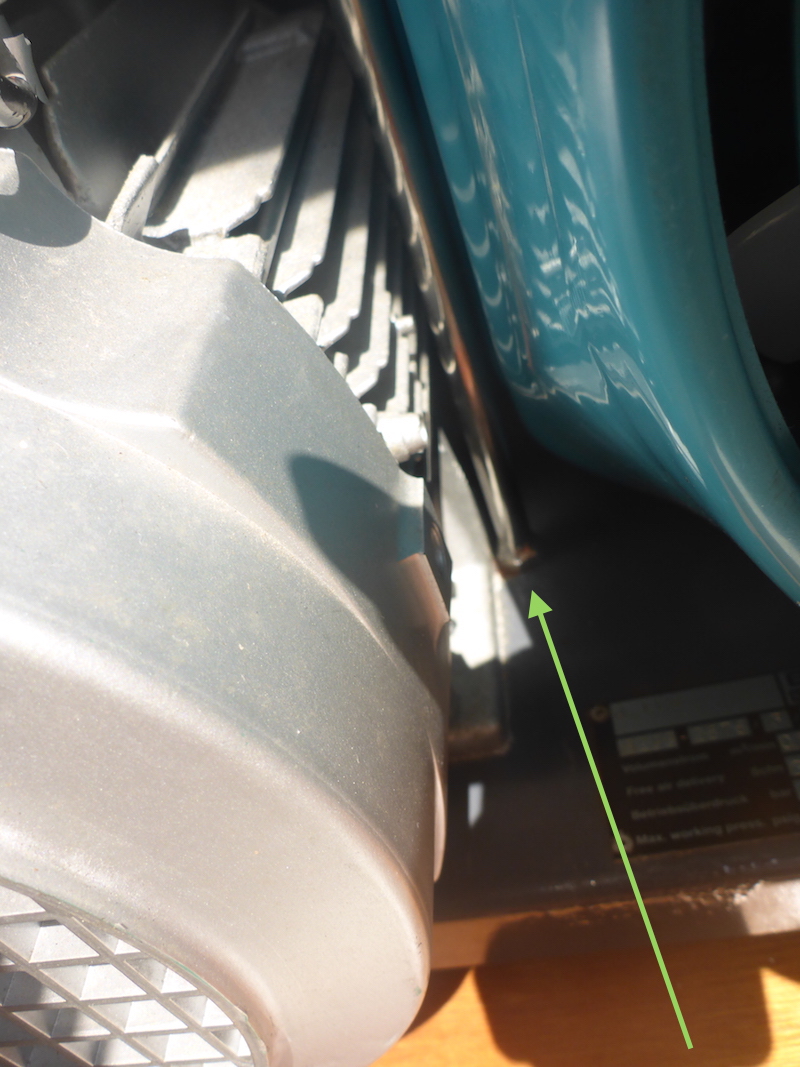 Here is a drawing of the tracks which are 96 cm long
Toward the front (toward the center of the boat) they are 4 cm high.
Toward the back (Port side of the boat) they are 8.4 cm high.
You also have a drawing of the spacers
The forward spacers are 6.5 cm away from the edge.
The back spacers are close to the edge.
I didn't measure how far they are from the track.
The "C" shape track is 5 cm width.
The cut where the platform of the scuba compressor slide is a little over 1.5 cm deep.