NIKIMAT







Amel Super Maramu 2000
Broken Boom Car Replacement
Replacement Chariot de Bome Grand Mat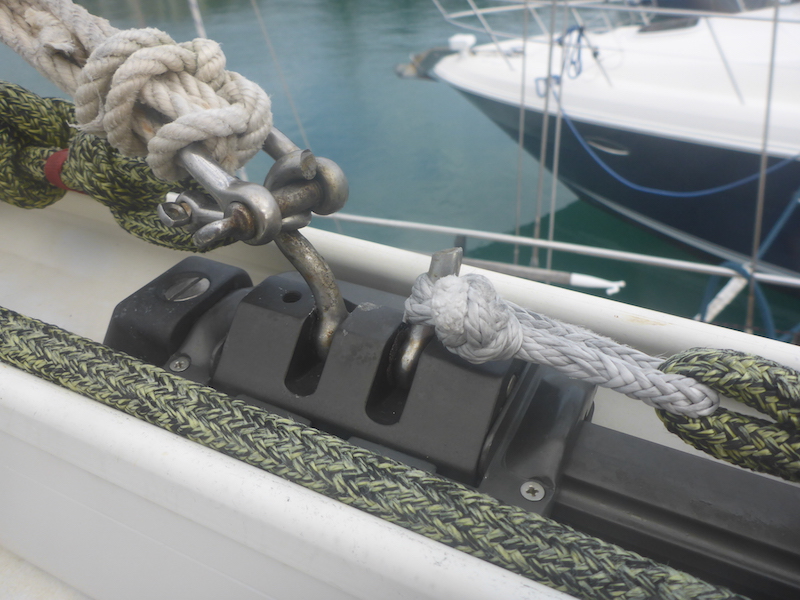 Pictures of another Amel Super Maramu (BeBe #387) showing a broken car which has the connection broken.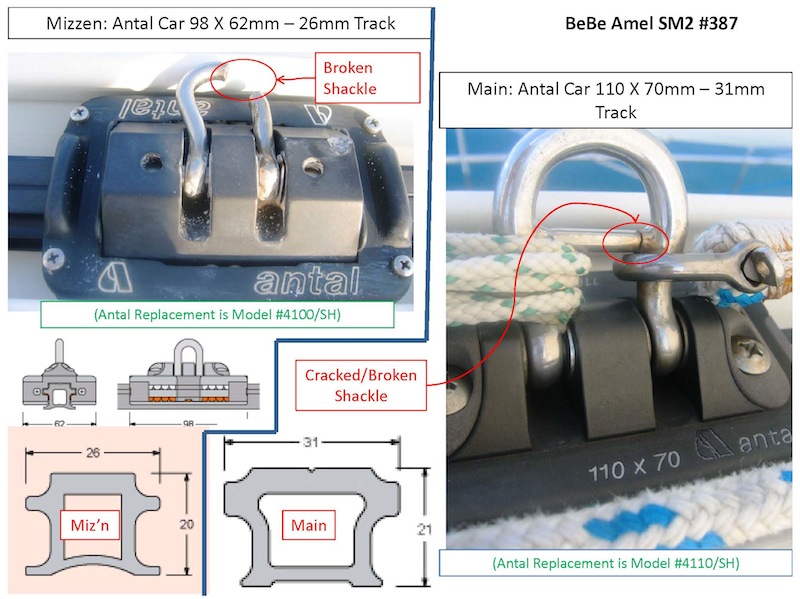 Spare with the modified reinforcement (Main only) on rail.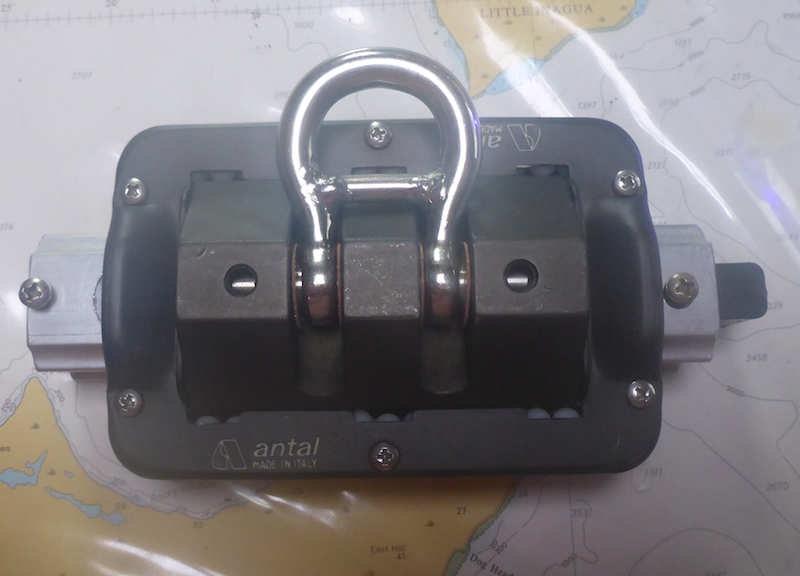 Replacement
I put ZEP 45 (Penetrating oil) and let it soak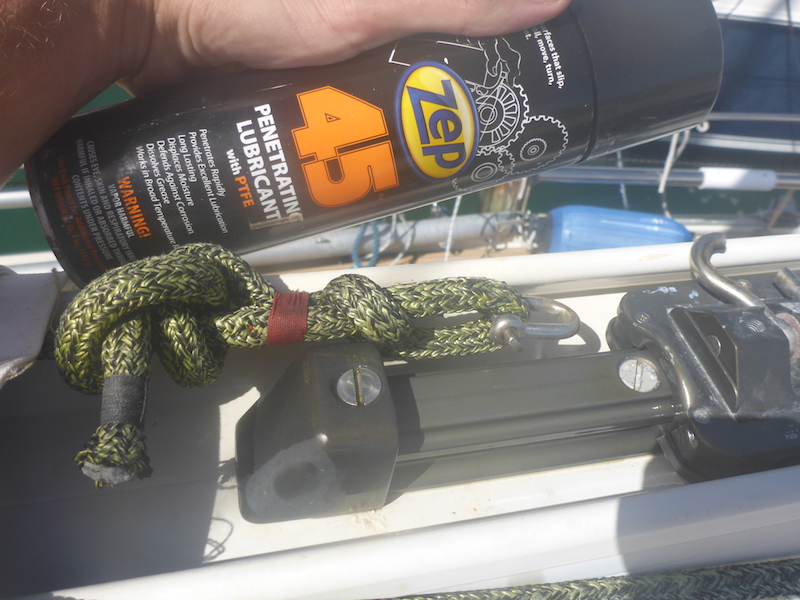 Under the Boome you will see a 13 mm nut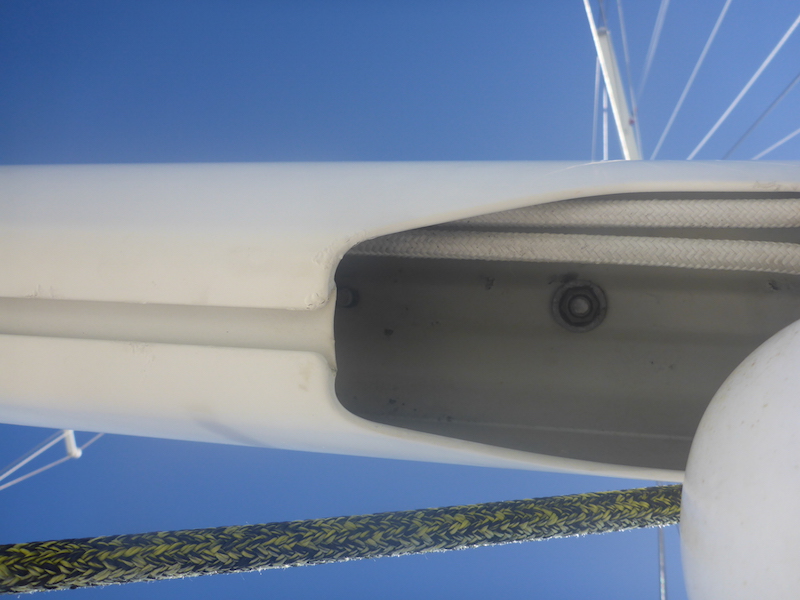 Will need a wrench and extension with the 13 mm socket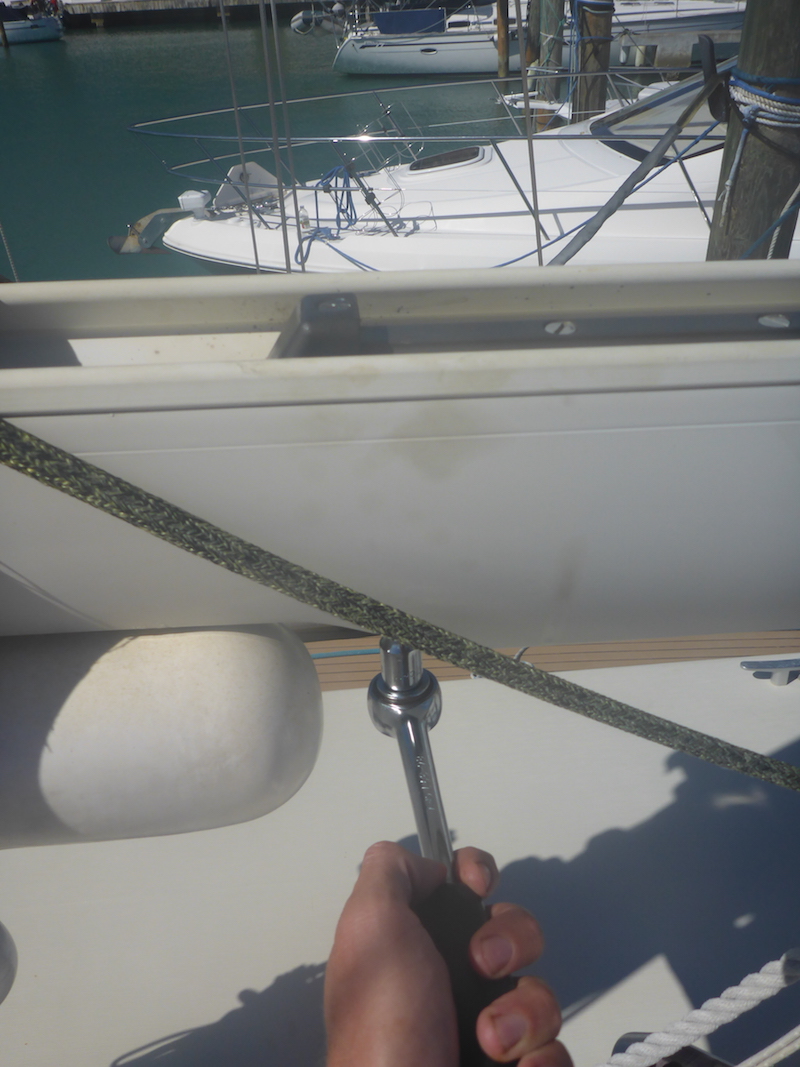 Large screw driver on top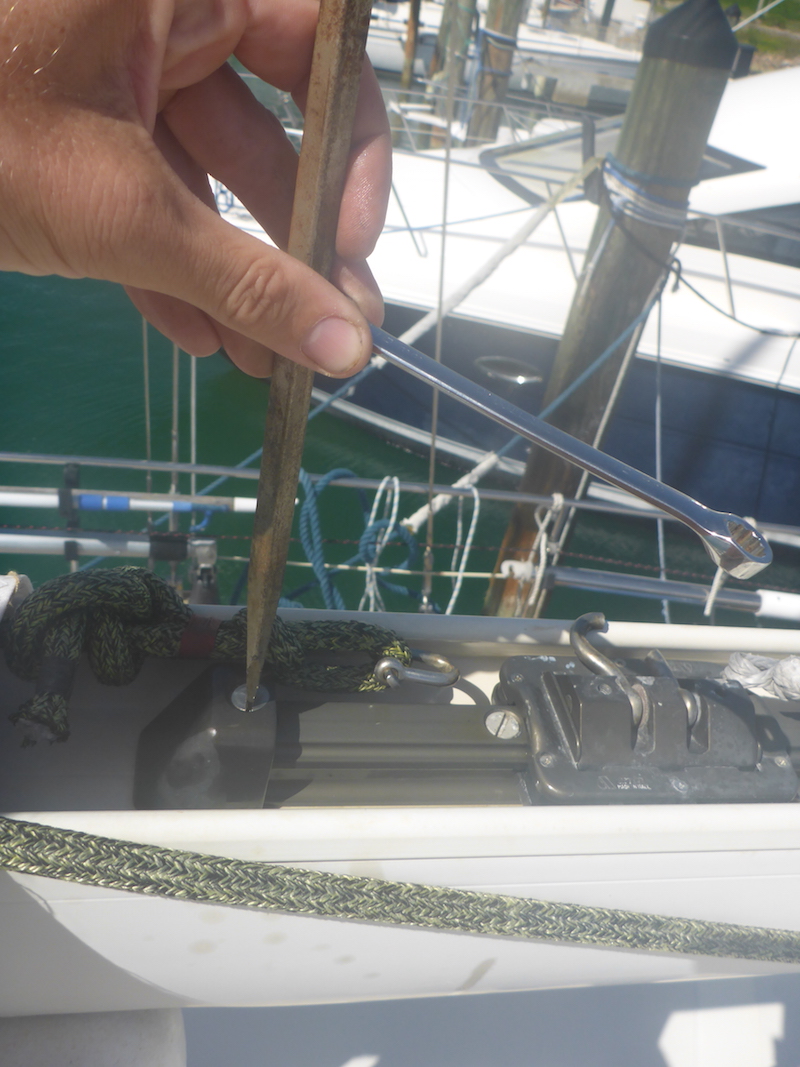 Removed, showing the washer and nut from under the boom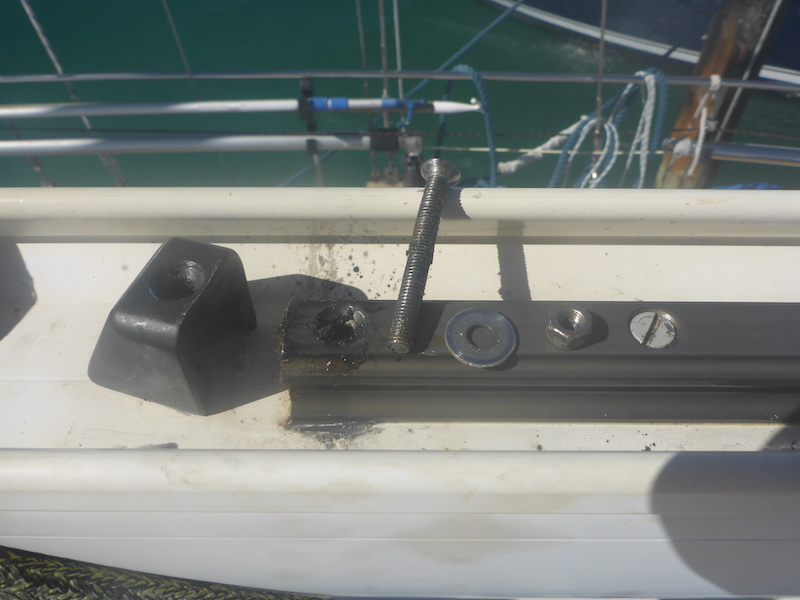 To prevent to loose the balls from the car, I put a rag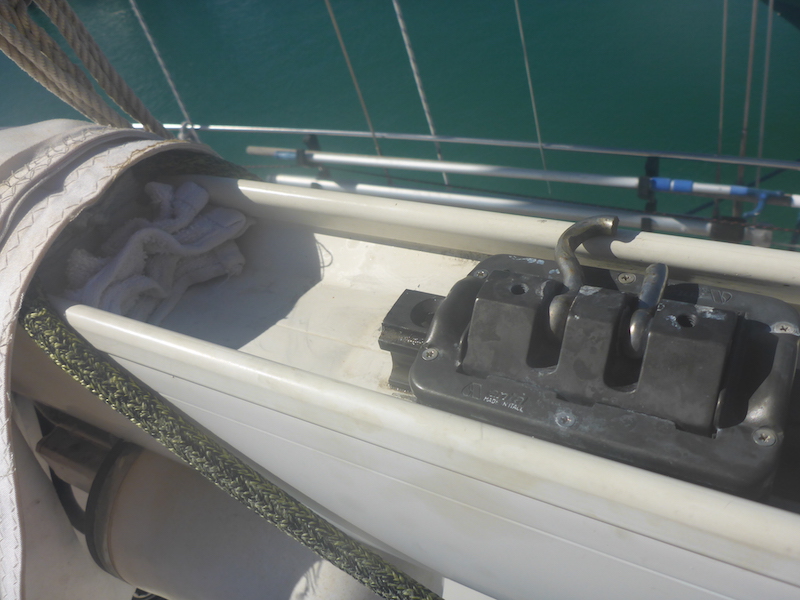 Of course, the balls went to the other side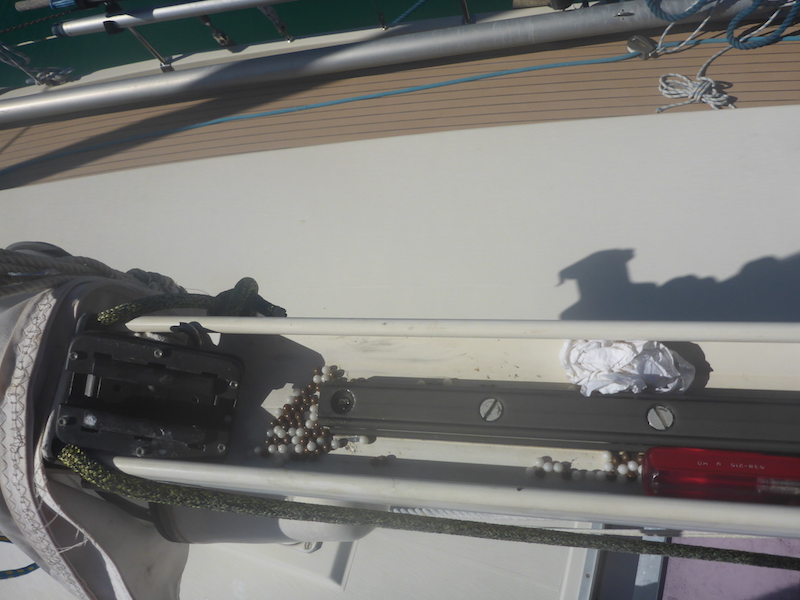 Counted 64 brown and 64 white balls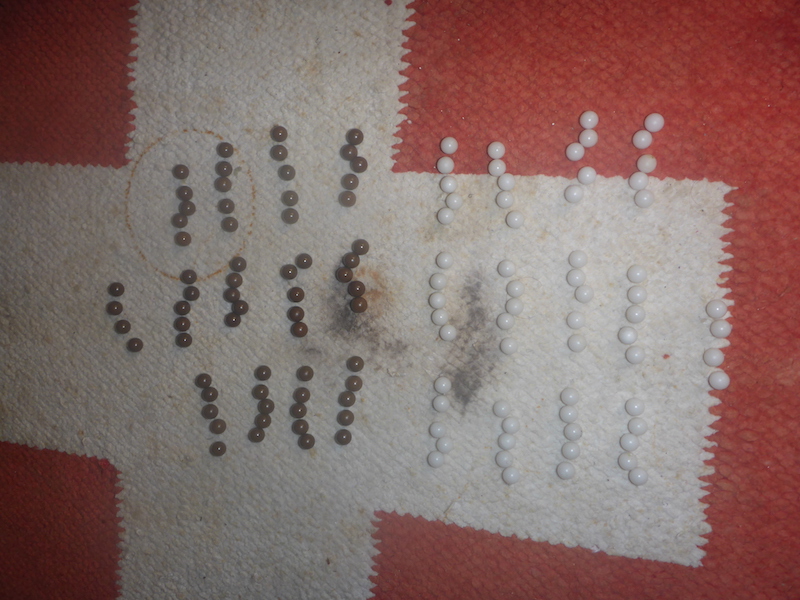 New car on its extension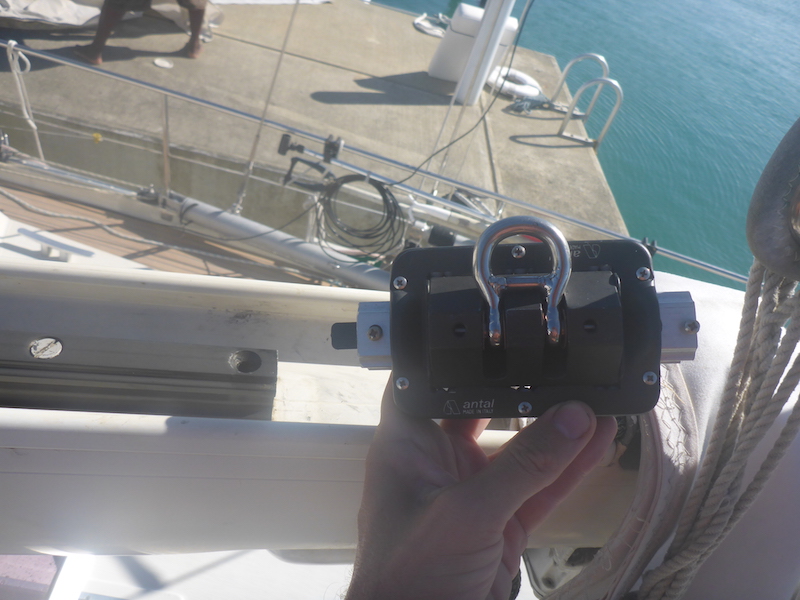 Connect the 2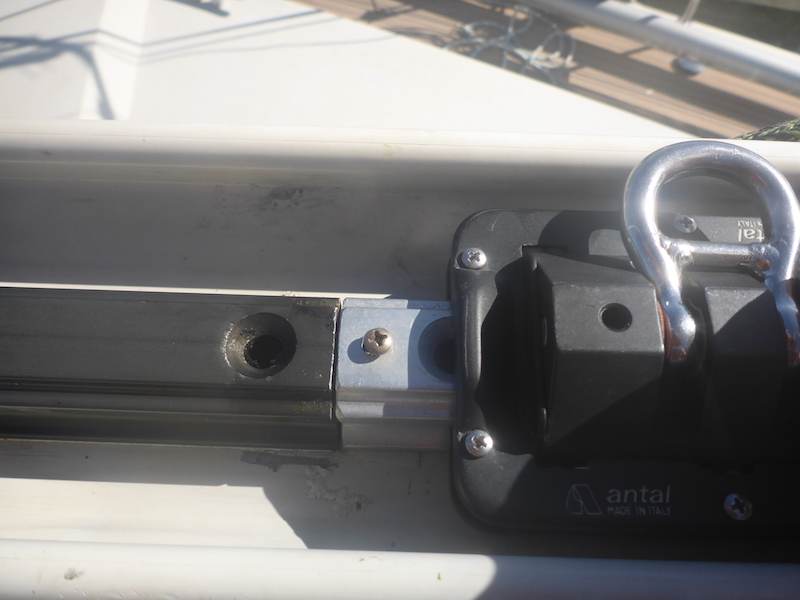 Unscrew the screw to allow the new car to slide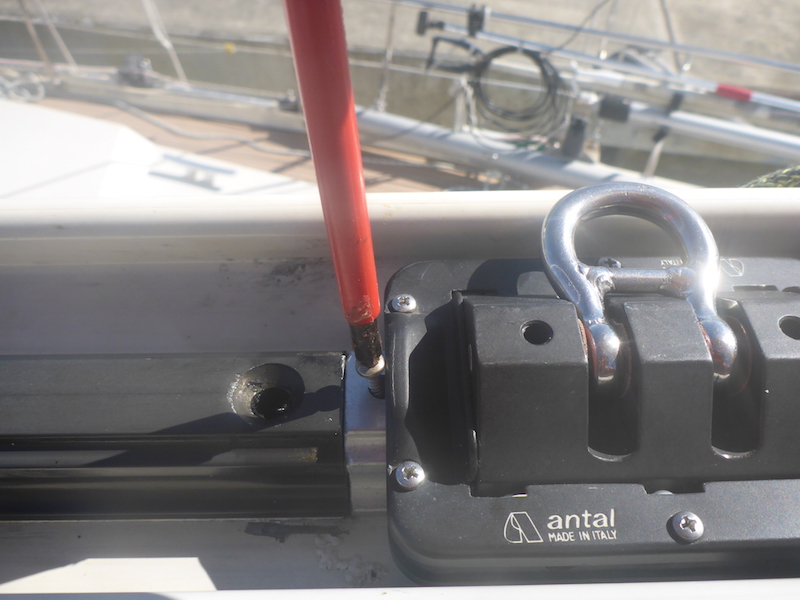 Slide the car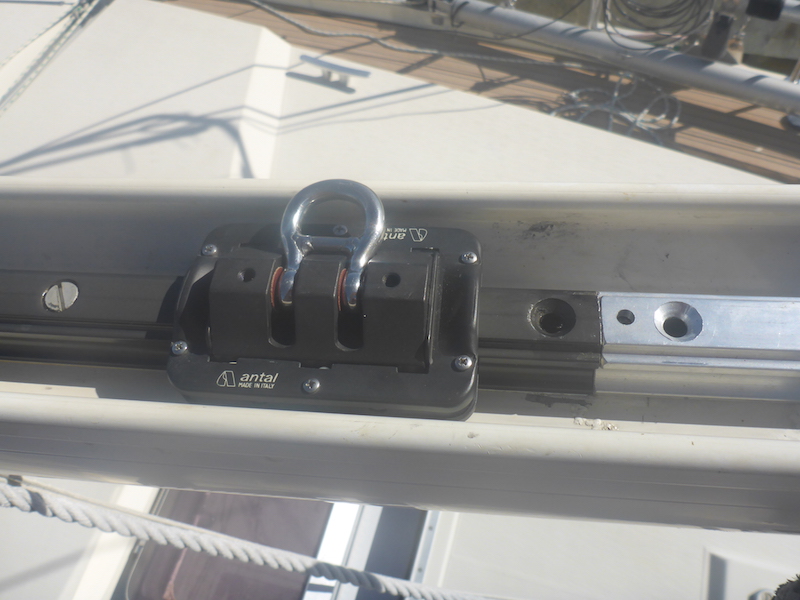 Put back bold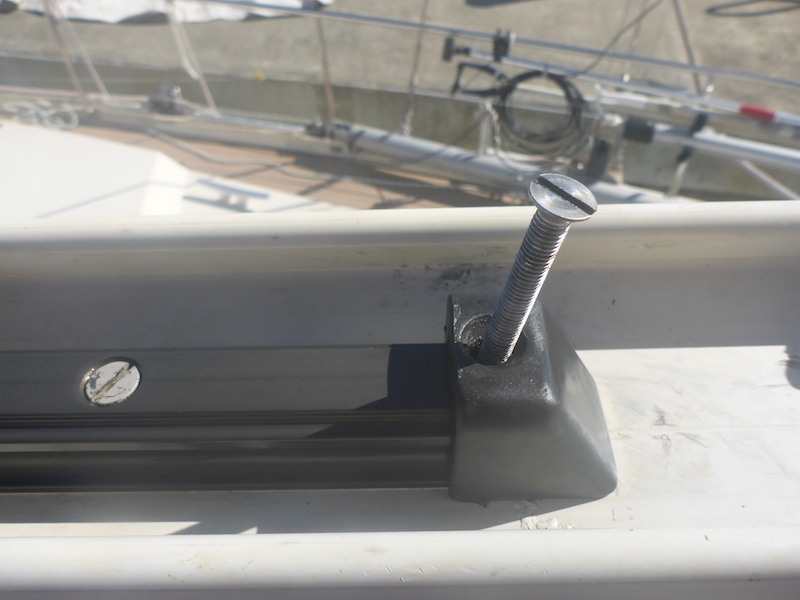 and washer and nuts under the boom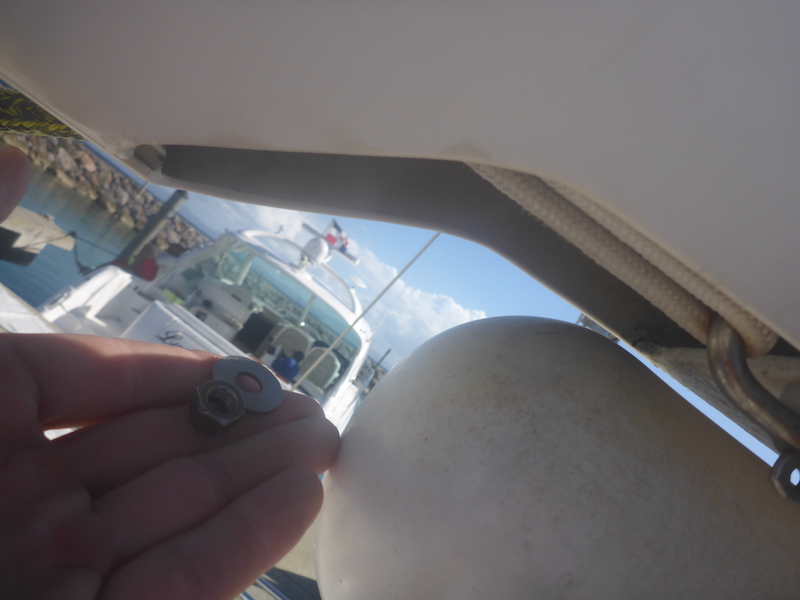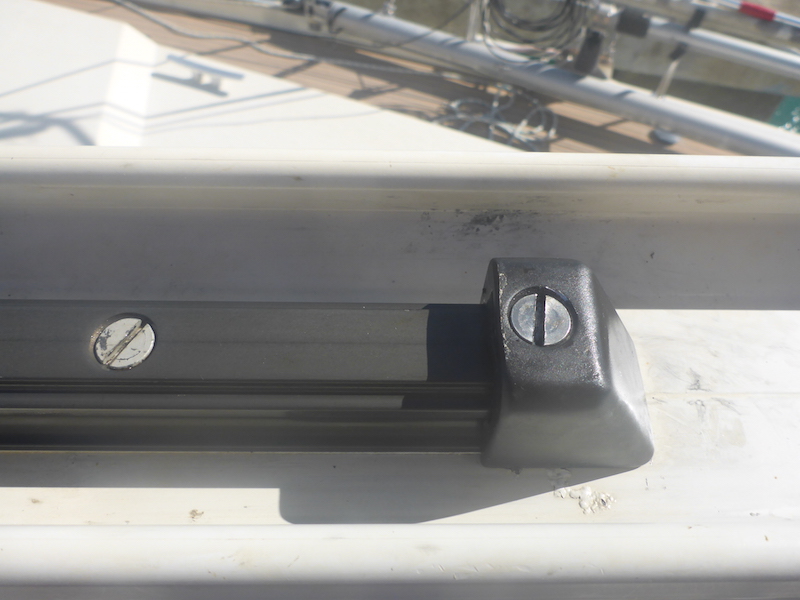 In order to reattach the outhaul lines I attach a cord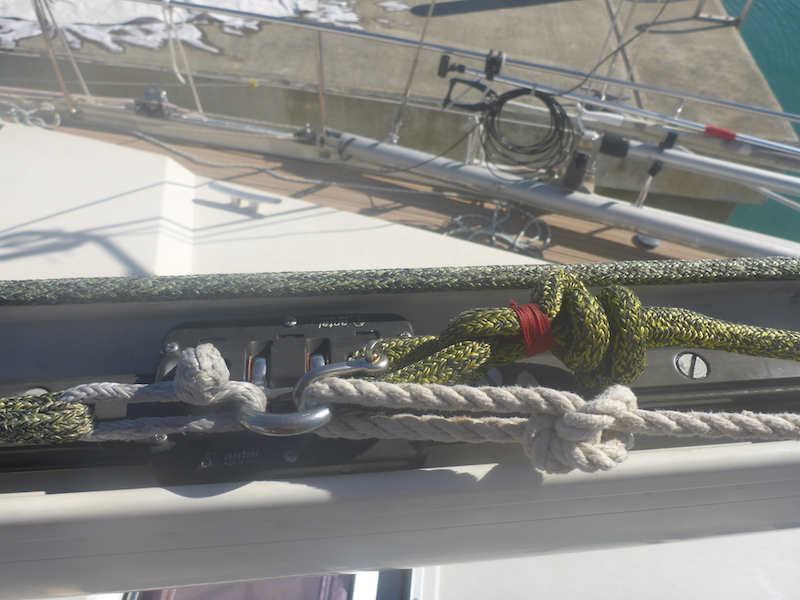 and pull with the winch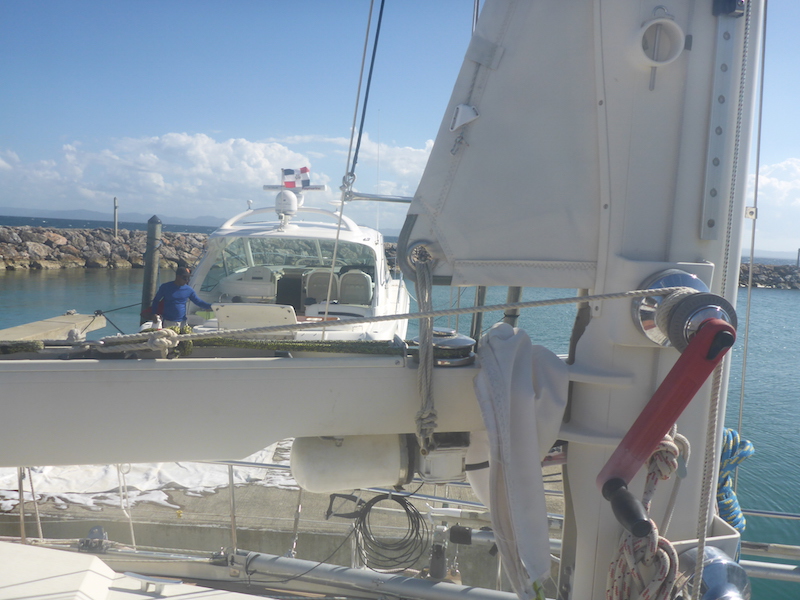 Then reconnect the main sail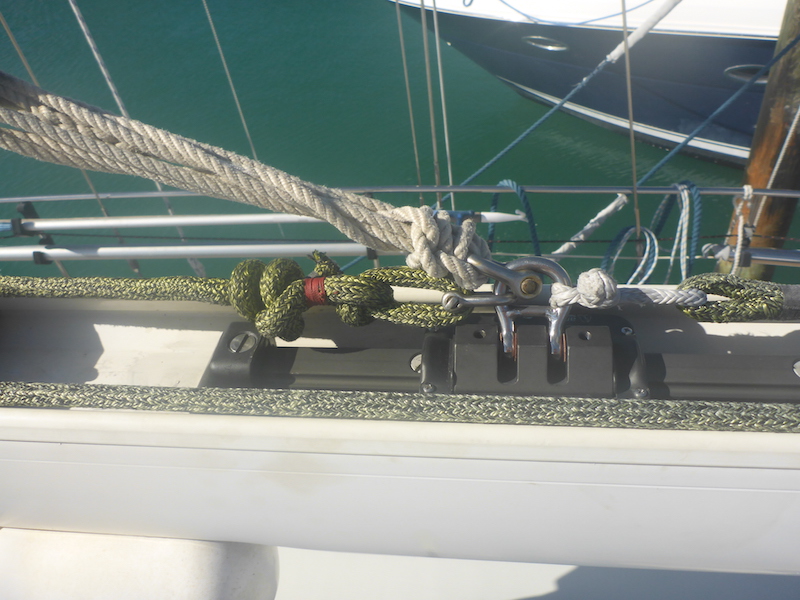 You can see the Rebuilt of the Main Boom Car.