NIKIMAT







Amel Super Maramu 2000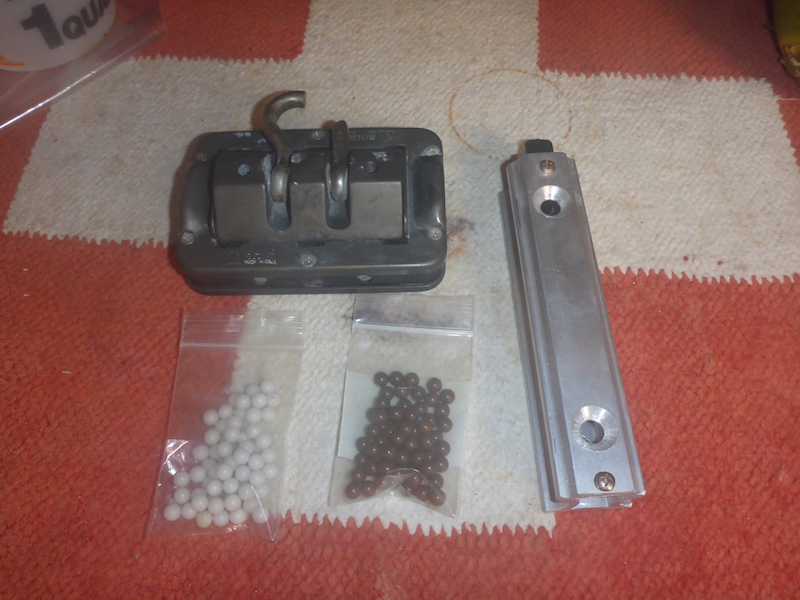 Sock each of the 6 bold and nuts on the other side with ZEP 45 and wait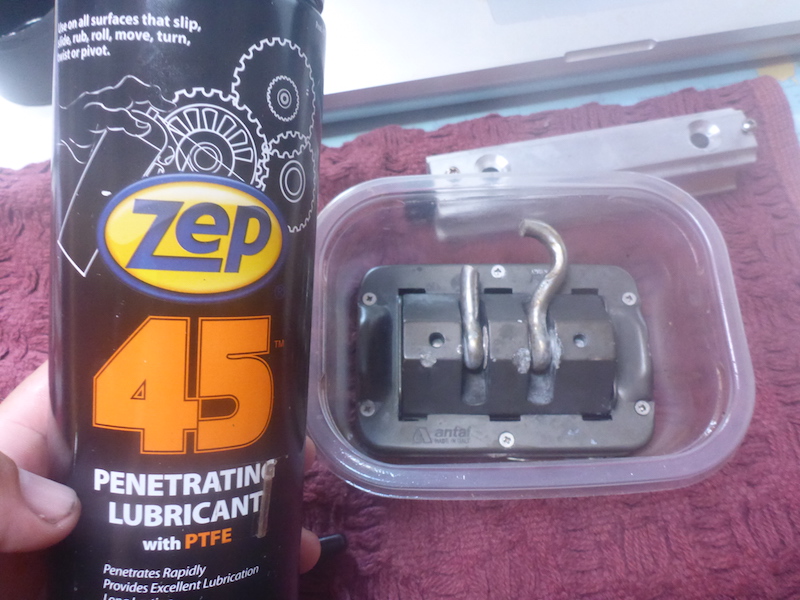 Remove the bold using 5.5 mm socket and screw driver
In reality it was not so easy and I broke 5 bolts.
The bold size was 6-32 x 1" - which surprises me - as it is an Italian product.
The nuts were not 6-32, I suspect they were 3 mm but was not able to confirm Confirm they are 3 mm
I suspect the original bold were 3 mm Confirm they are 3 mm.
If not available, the 6-32 x 1" with approriate nuts will work as well, just a little tighter to put in then remove
In order to remove the bold, I had to tap with a hammer on the back in order to pull them out, then use a wise grip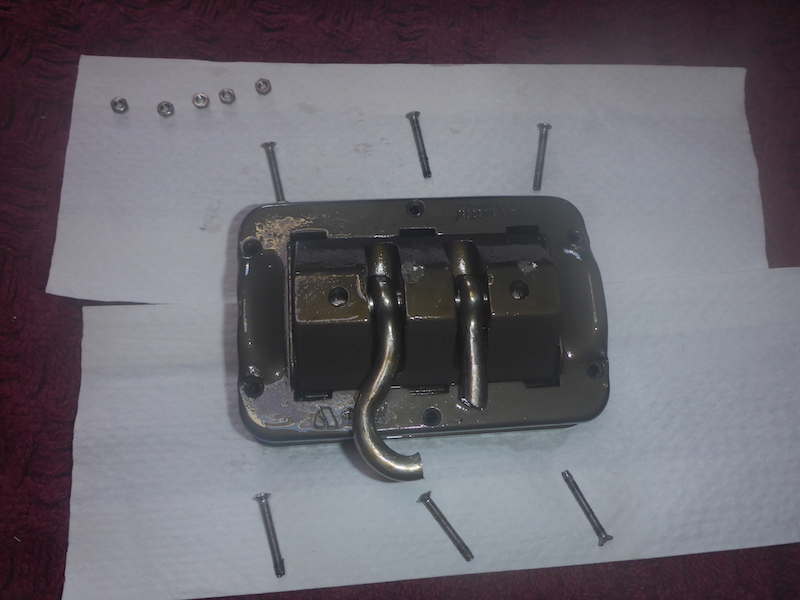 Then you can remove the top cover (left) and the 2 half bottom covers (right)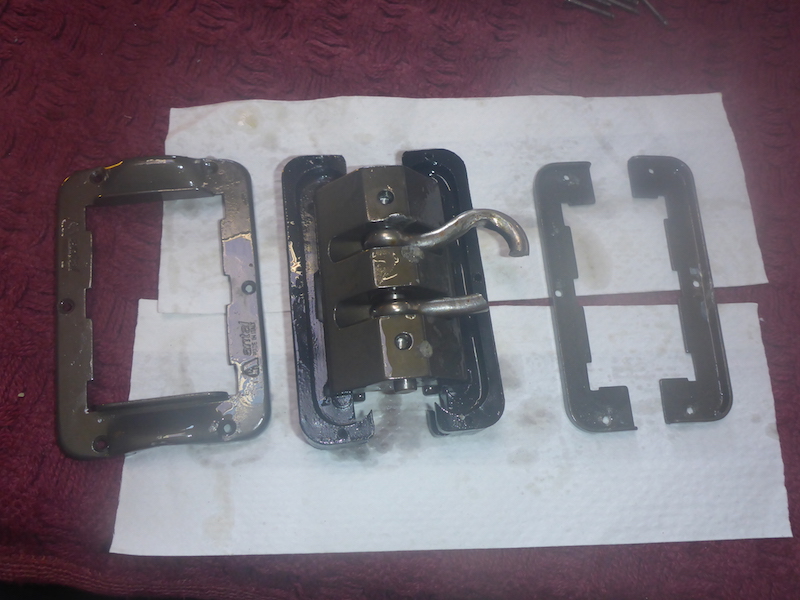 The round metal bar holding the shackle will slide out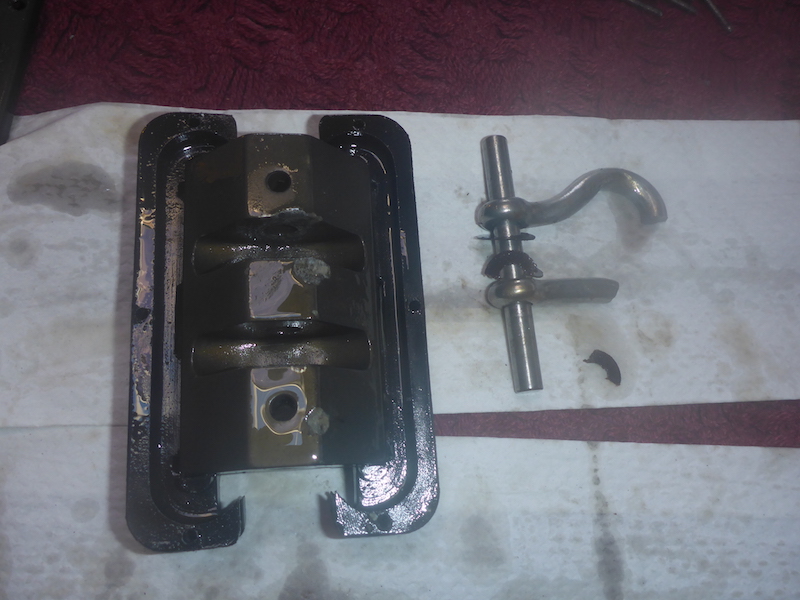 Received from Amel the new shackle.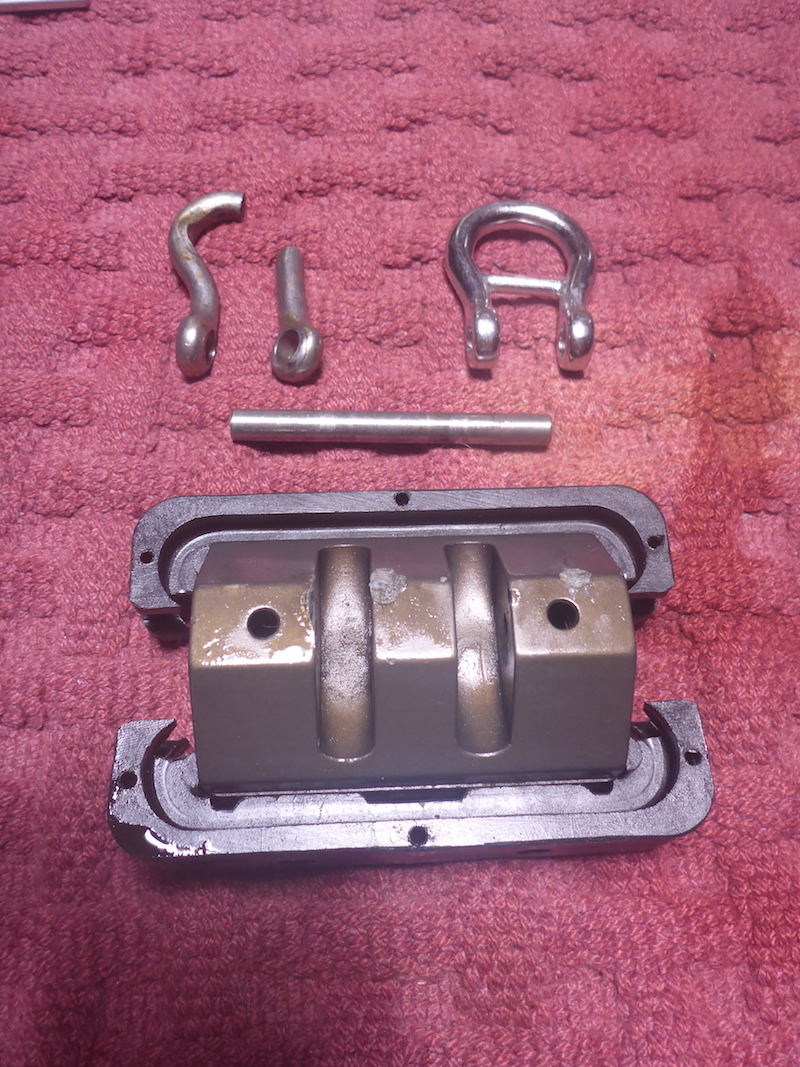 Put the shackle on the "shaft" and slide back
There was plastic or nylon washer which I don't have...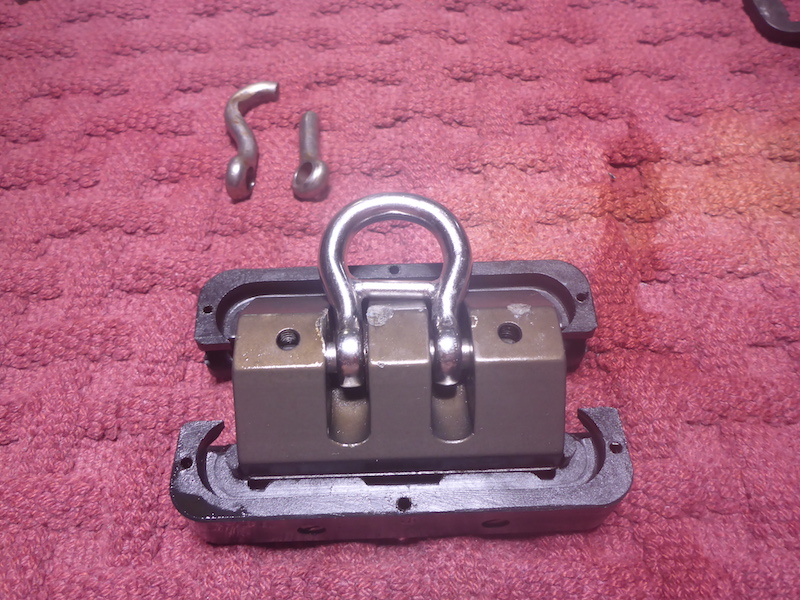 Slide the whole boom car on the extension rail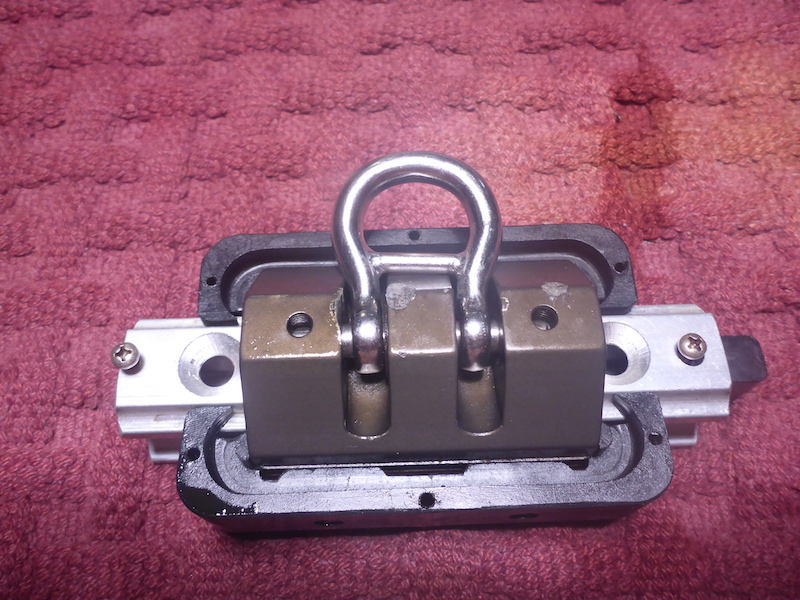 Prepared 1 set of balls, which I divided in 2 groups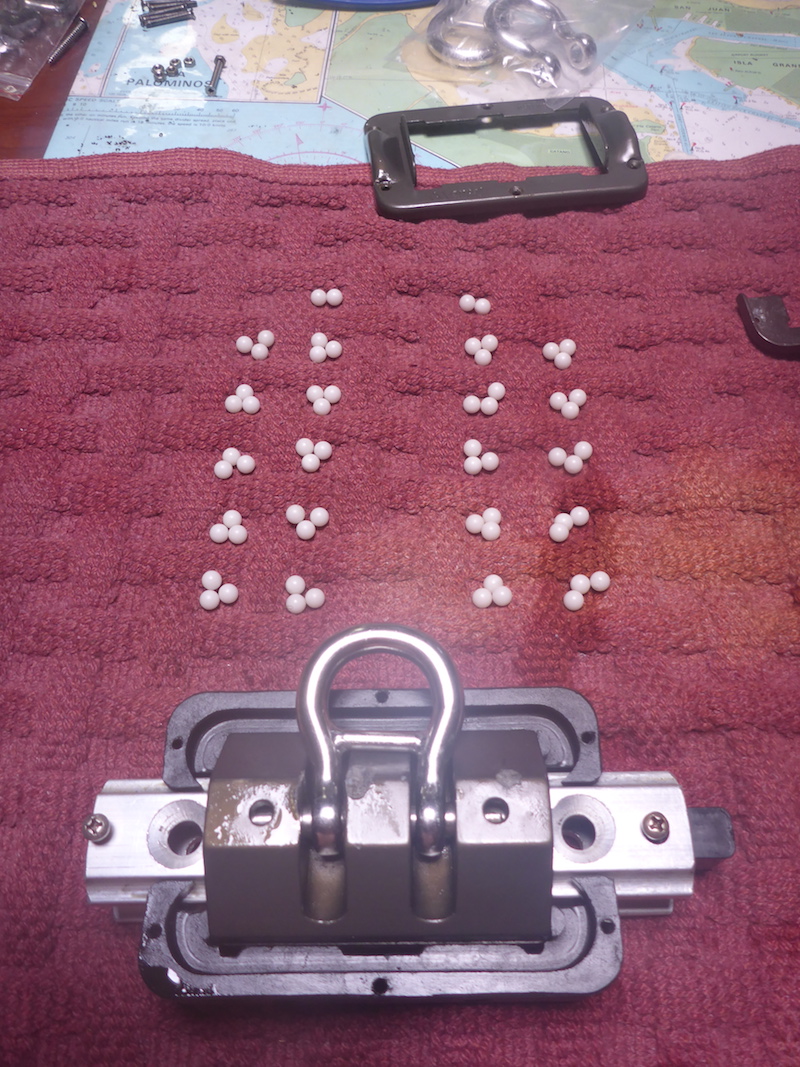 With a small screw driver you push them all around the track.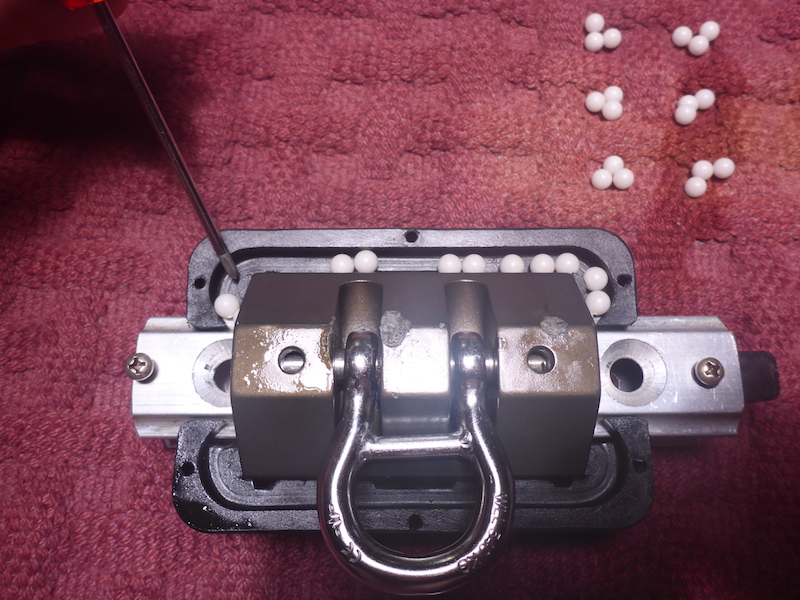 Then the other side, still using a screw driver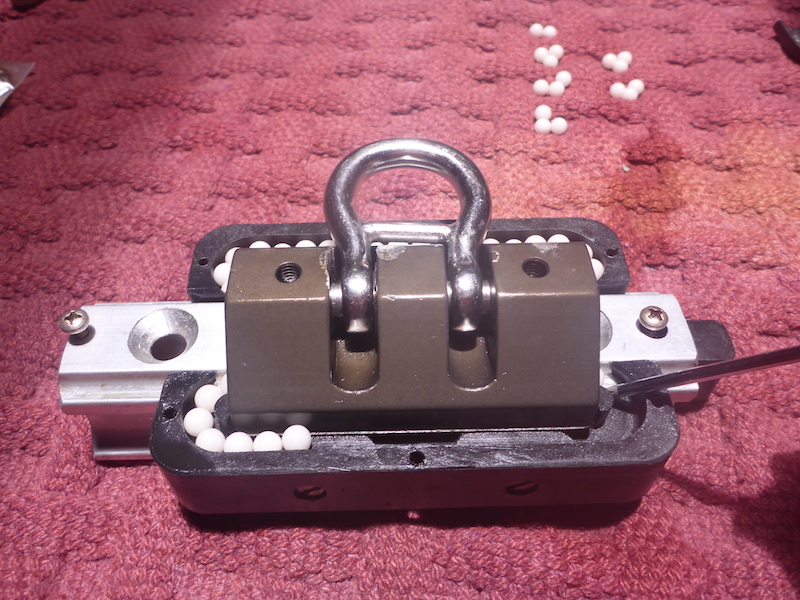 Put the cover on top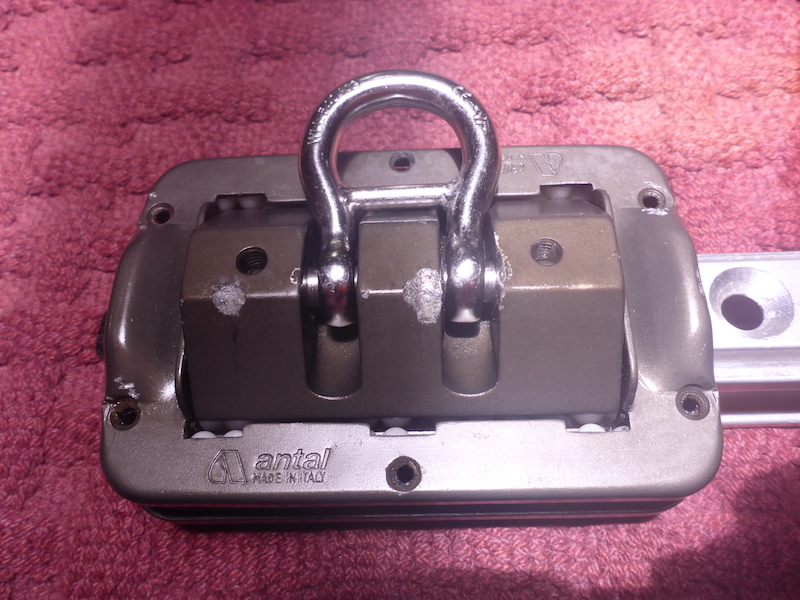 Put upside down to access the bottom track and start to put the balls.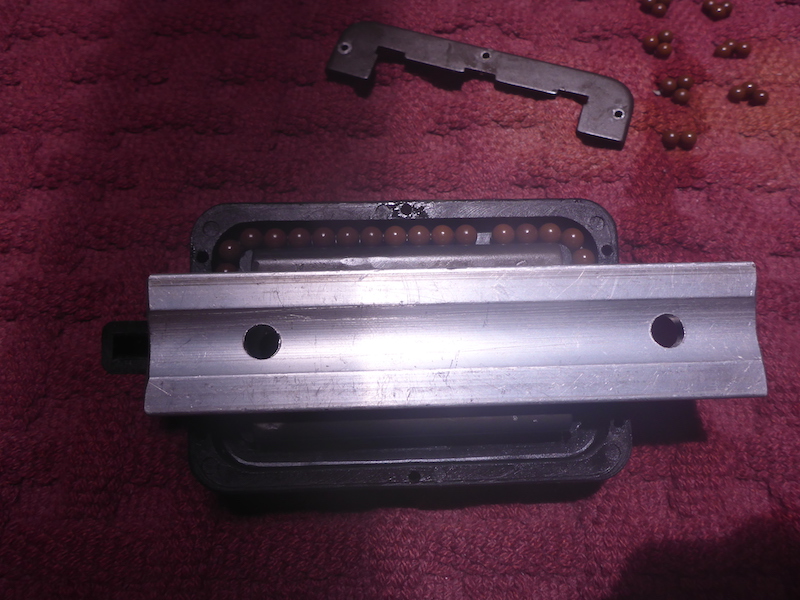 Then the other side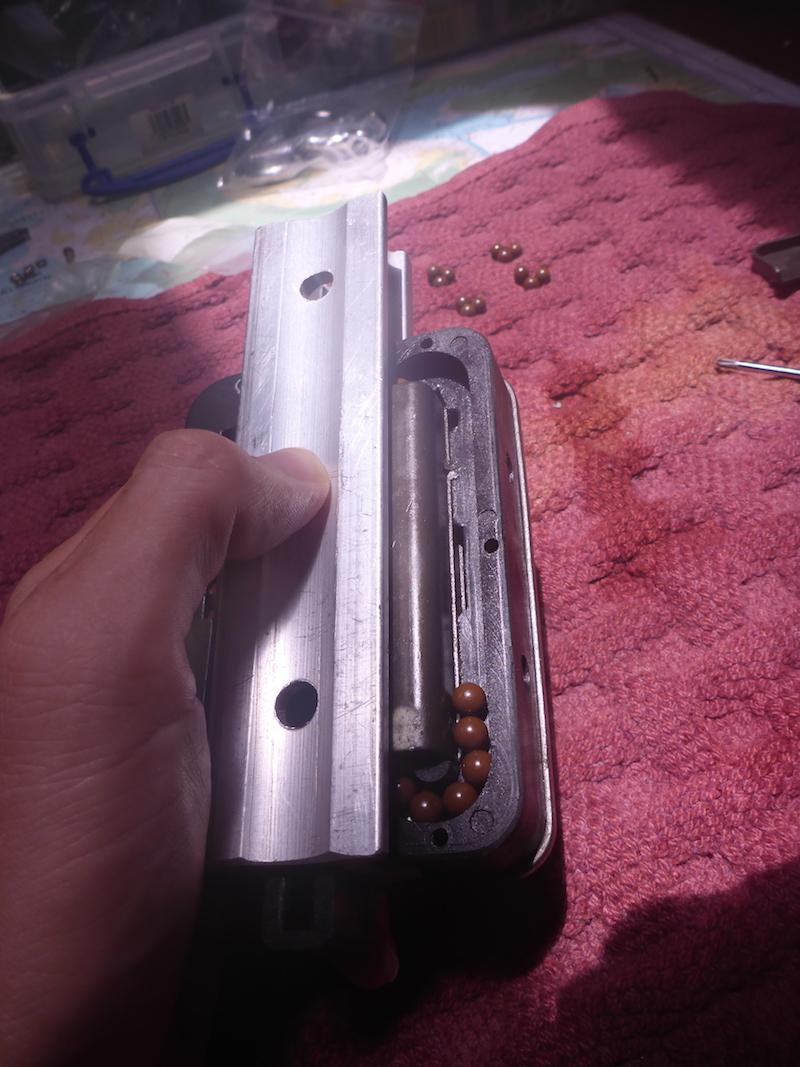 Put the 2 bottom overs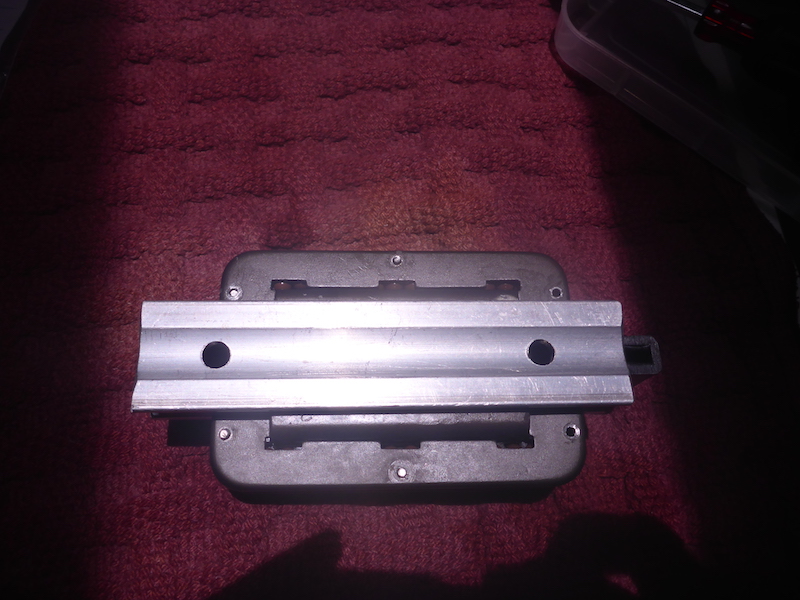 Put back screw (3 mm x 25) - in my case could not find the philips, the only available were allen head.
Buy spare bolt 3 mm x 25 mm and nuts for the next time it fails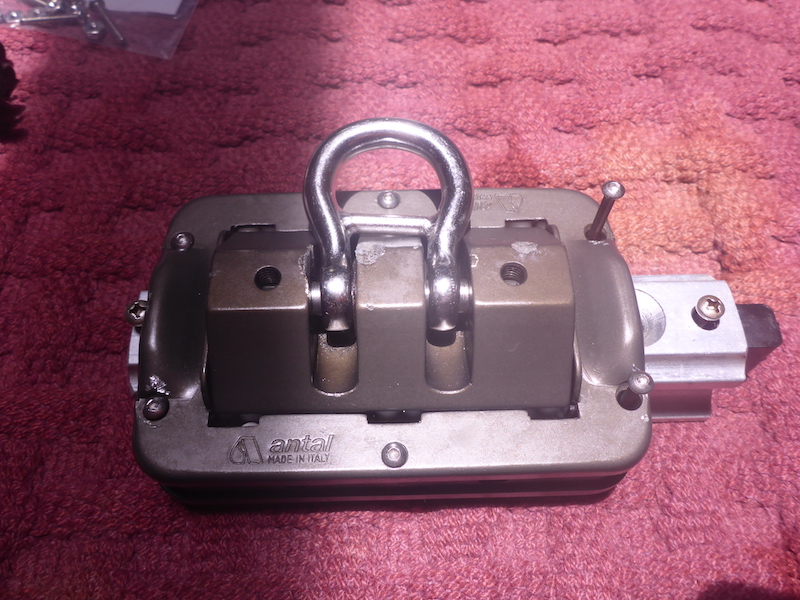 On the bottom, I added Loctite to prevent problem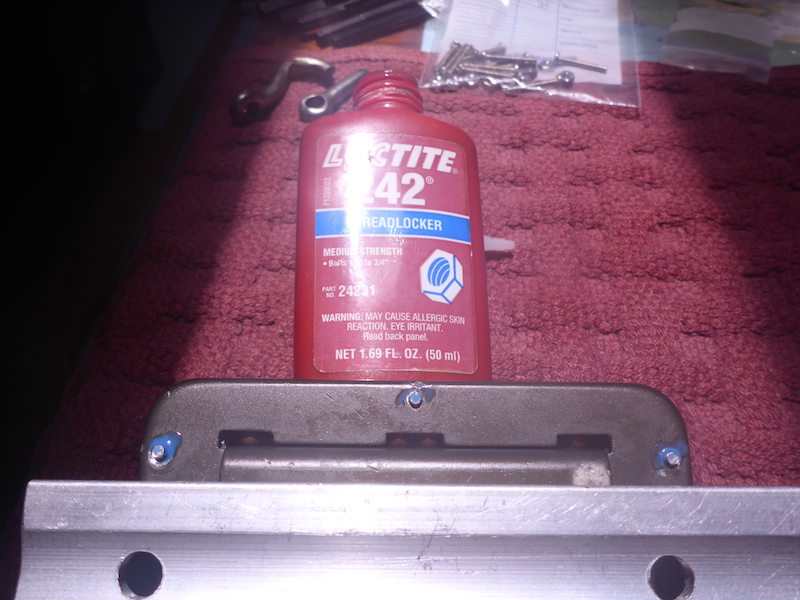 All 6 back in place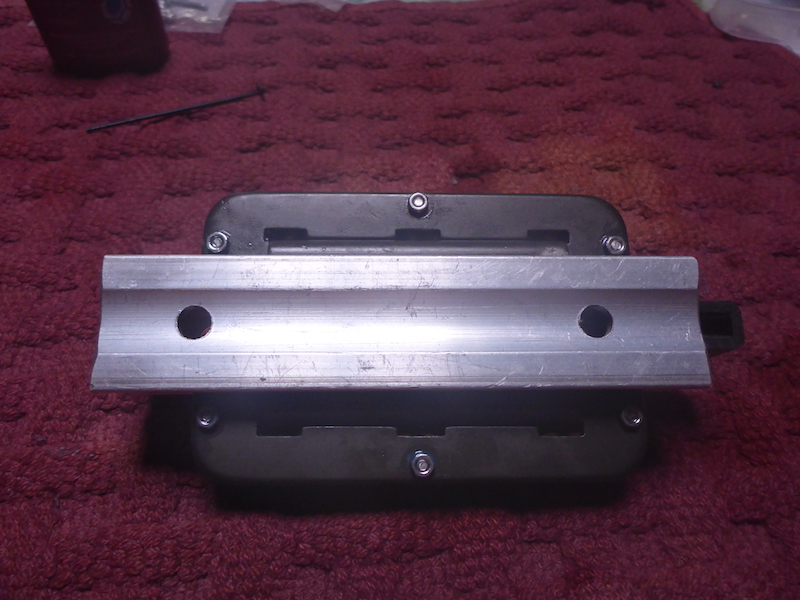 If you are buying the spare (Main or Mizzen) Boom Car, also purchase additional shackle, shipping won't be much more!