NIKIMAT







Amel Super Maramu 2000
Could be a coincidence, but after I cleaned the exhaust elbow on the generator, I noted the voltage went up almost to 250 Volt (and actually destroyed a fan (connected to my 220 volt system). So I had to adjust the voltage on my ONAN MDKAL.

Thanks to Ben Driver (SM #347 La Bella Vita) who gave me the procedure:
"It's easy to adjust voltage on Onan. On bottom of control box - on board facing up - is a very small screw covered with a rubberized barrier ( you need to peel a small amount off to turn screw). With a very very small screw driver turn screw clockwise to increase voltage and counter clockwise to reduce voltage. After turning screw about 1/2 turn I ran gen-set to check volts. You likely will need do this several times. I did read you could make adjustment with generator running but thought this not a good idea for me. "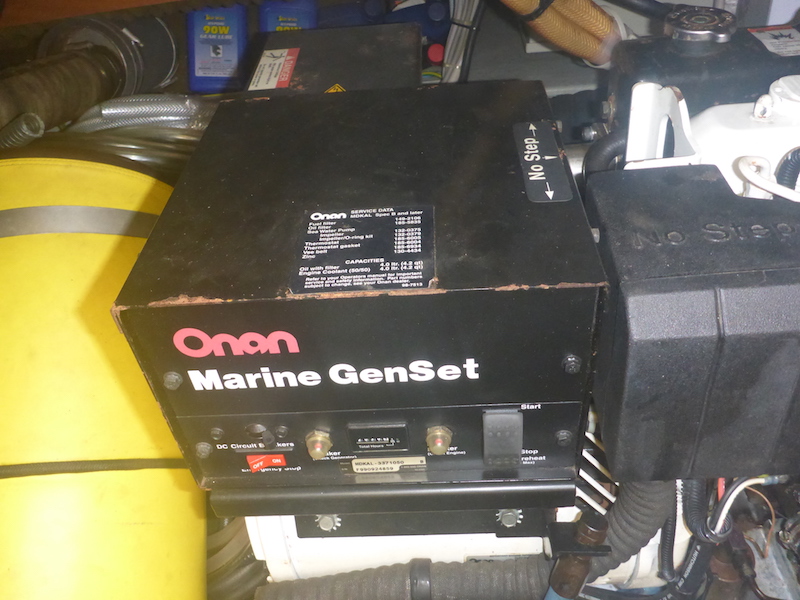 Open the control box using wrenches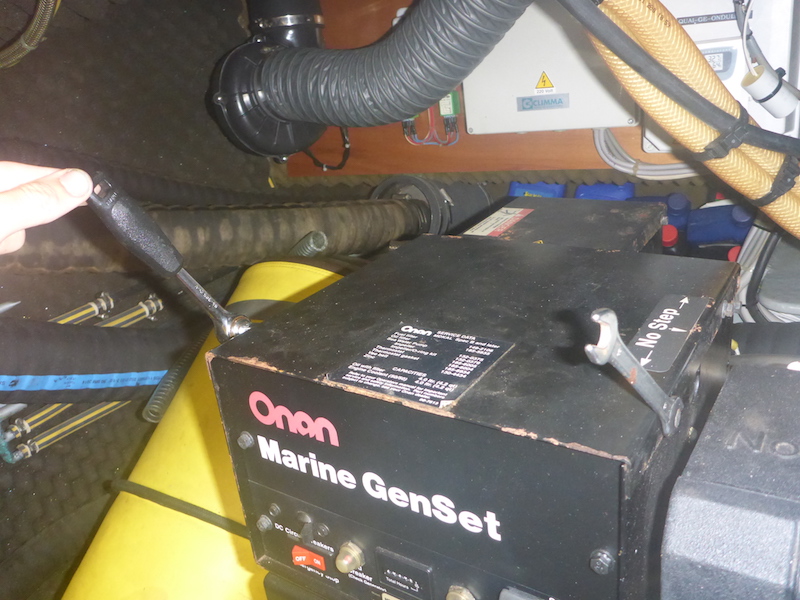 Remove the cover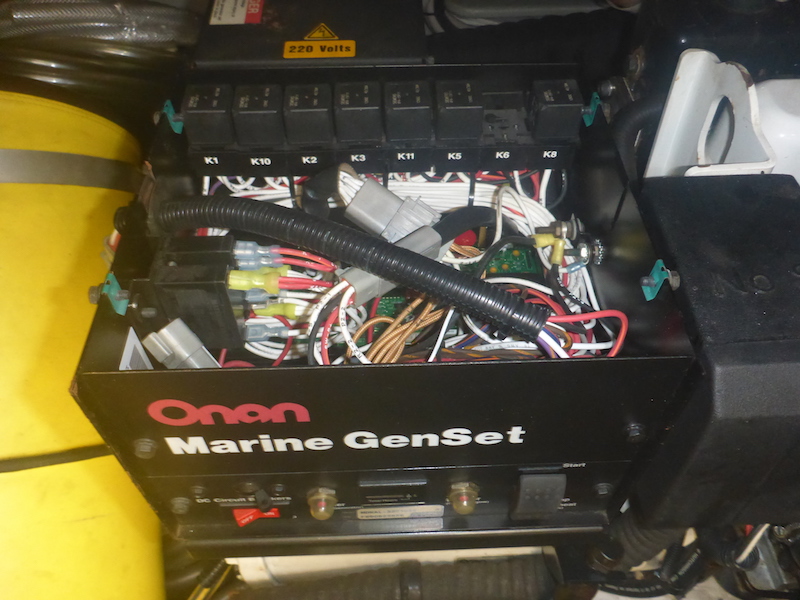 Looks complicated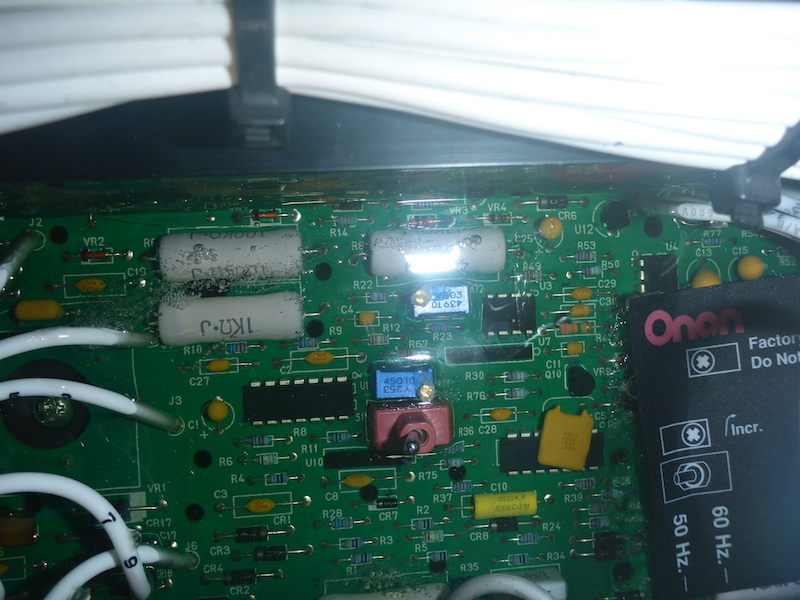 Showing what is what
So we will want to adjust the green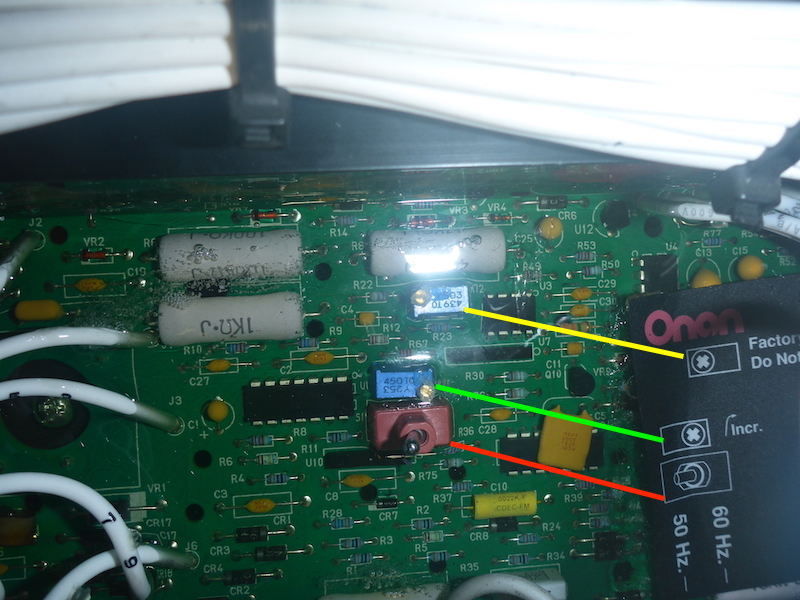 Tiny bolt
Turn left / counter clock wise to reduce the voltage