NIKIMAT







Amel Super Maramu 2000
Frigoboat Fridge removal
In order to clean the condenser and it's fan you will have to do the following.
Bottom of the fridge remove screw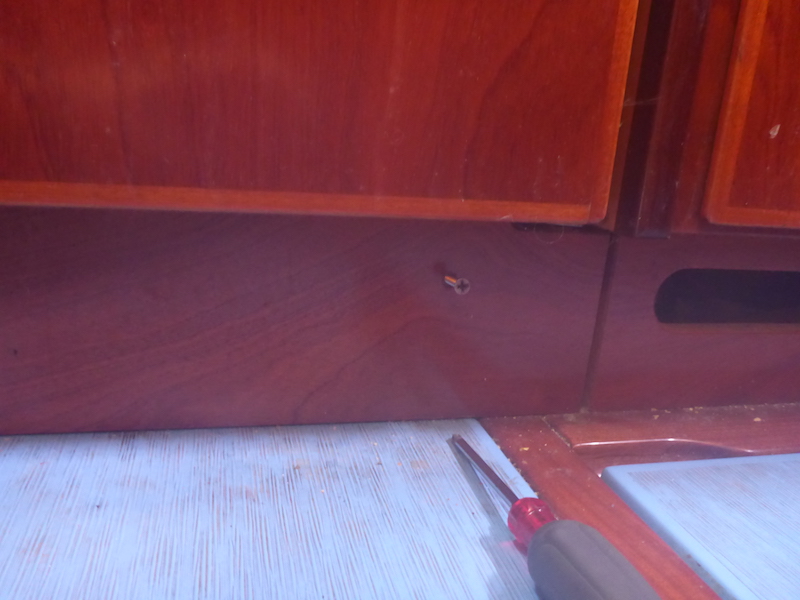 Remove screw on the other side (don't look at the dust)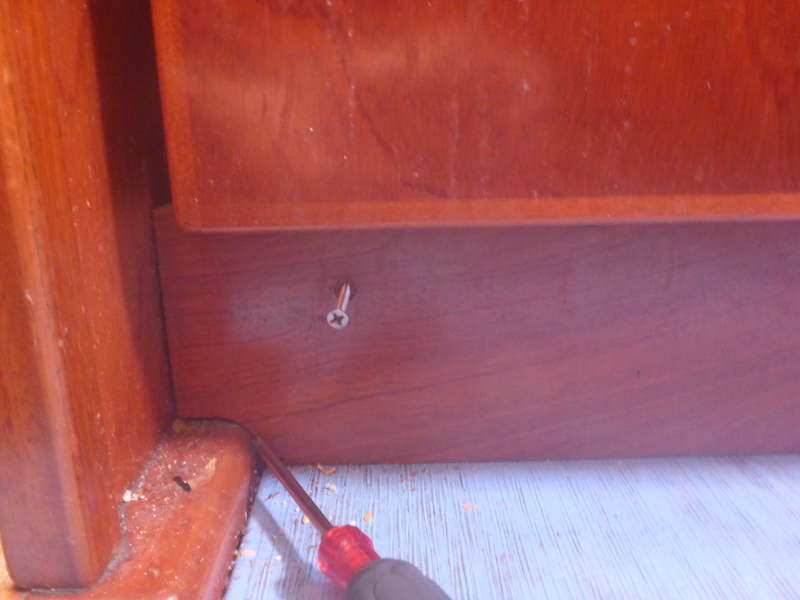 Remove the plan that give access to the compressor box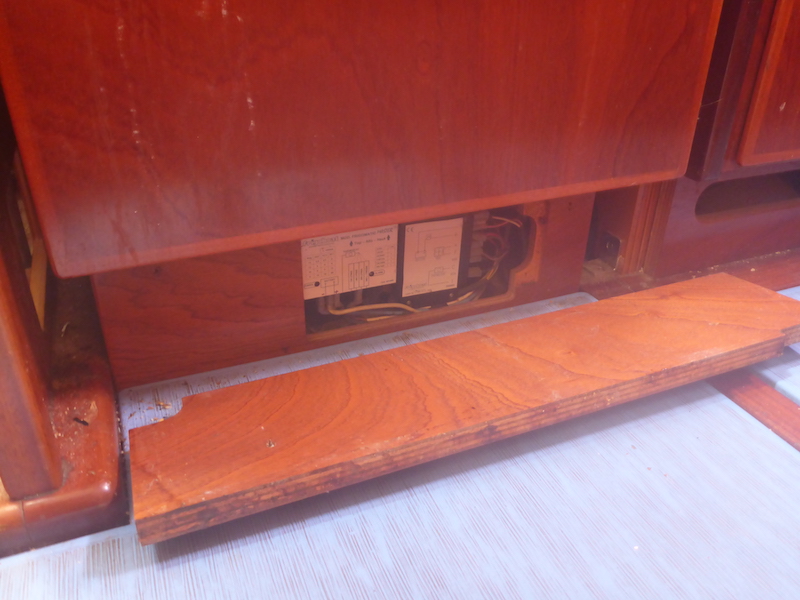 Unscrew the knob that hold the fridge in place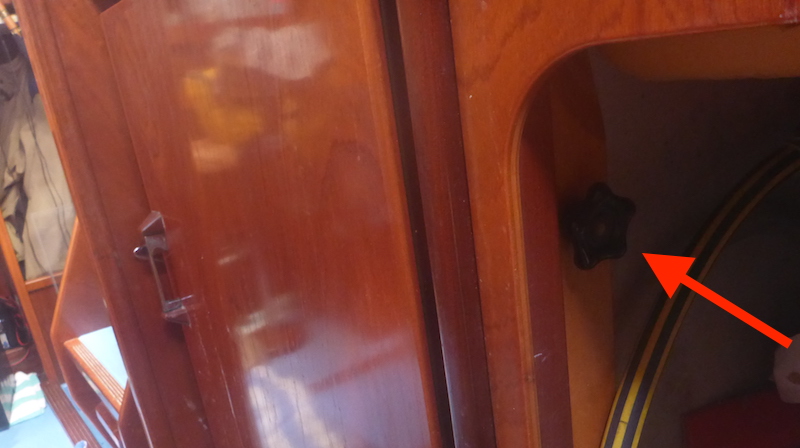 Remove the floor board
Note: I use this space to store parts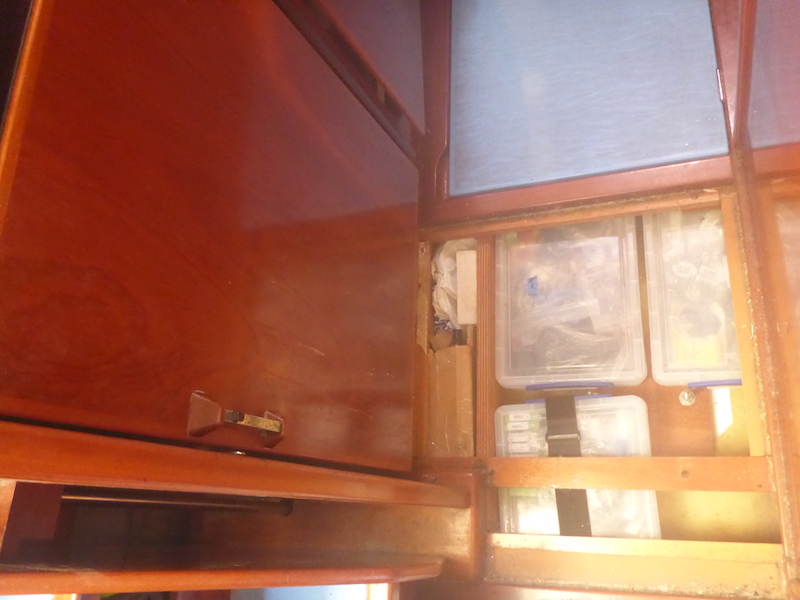 As you slide the fridge out, you will realize there is not enough space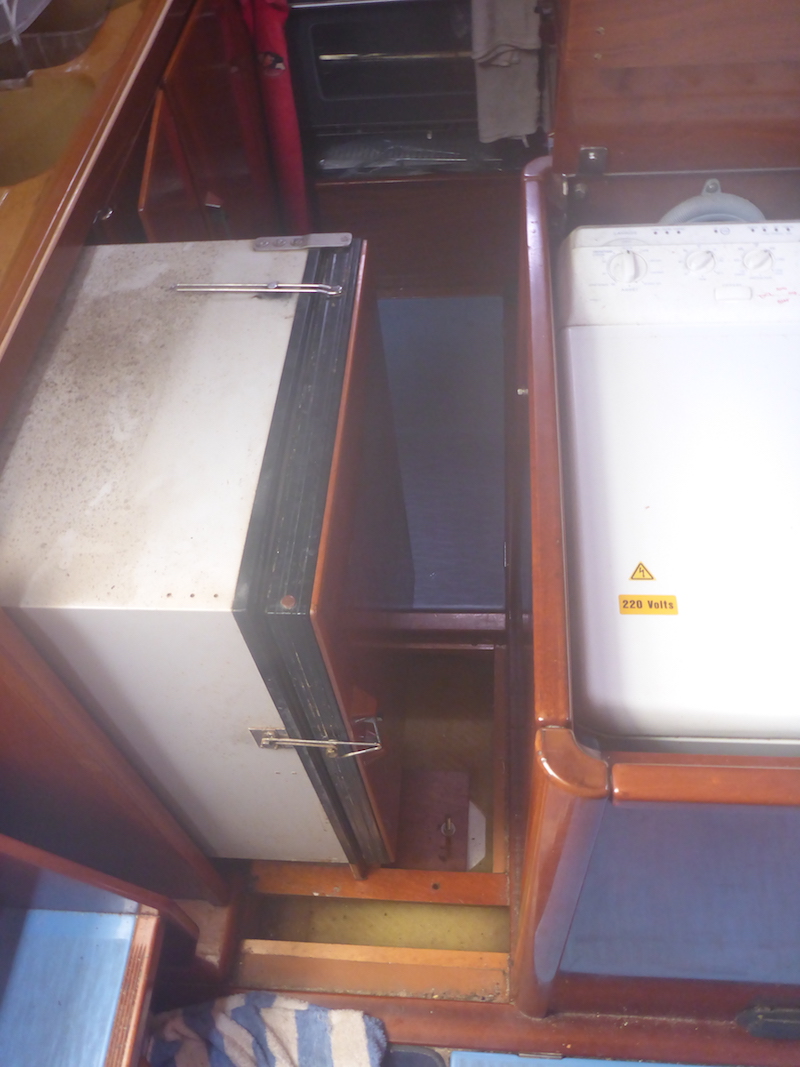 So you need to remove the washing machine cover, using a 13 mm wrench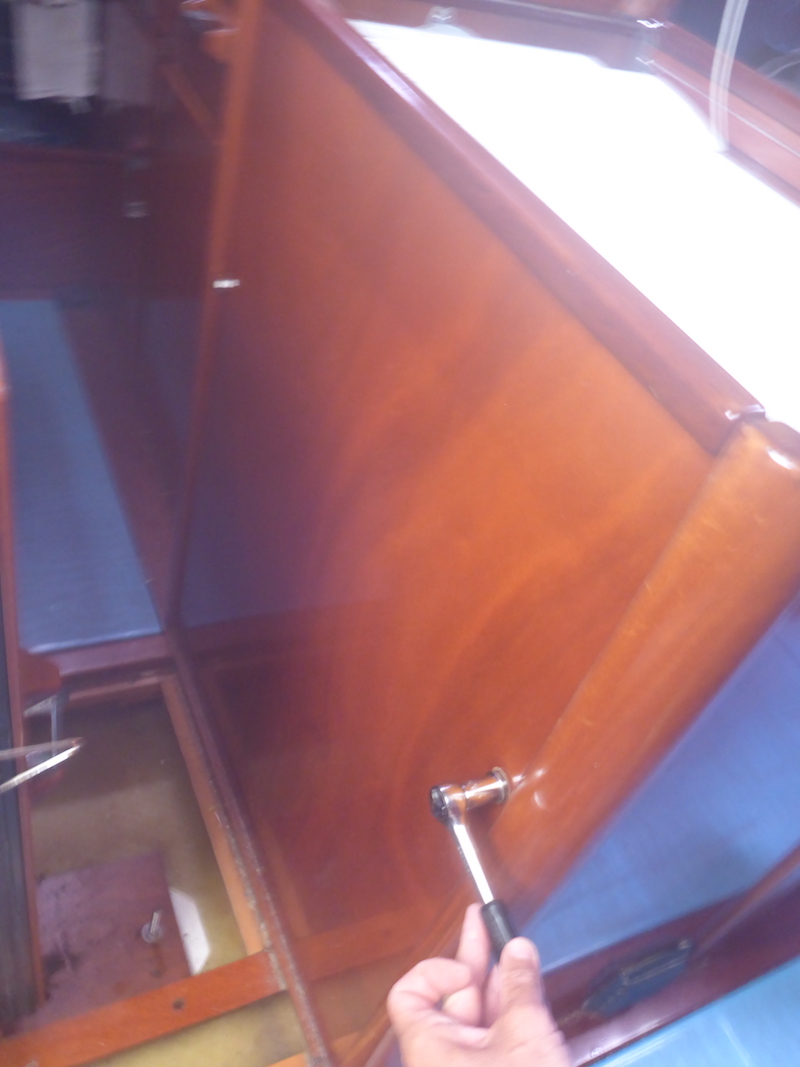 Remove the long bolt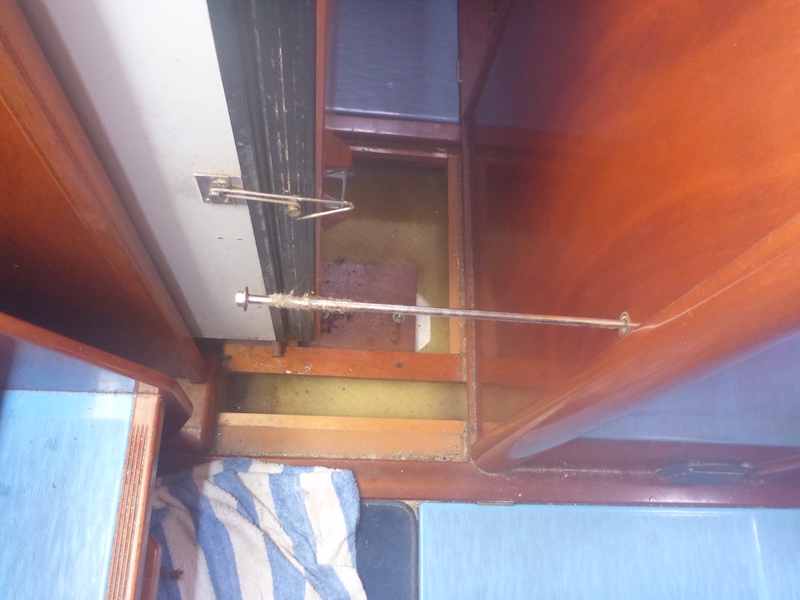 Remove the other side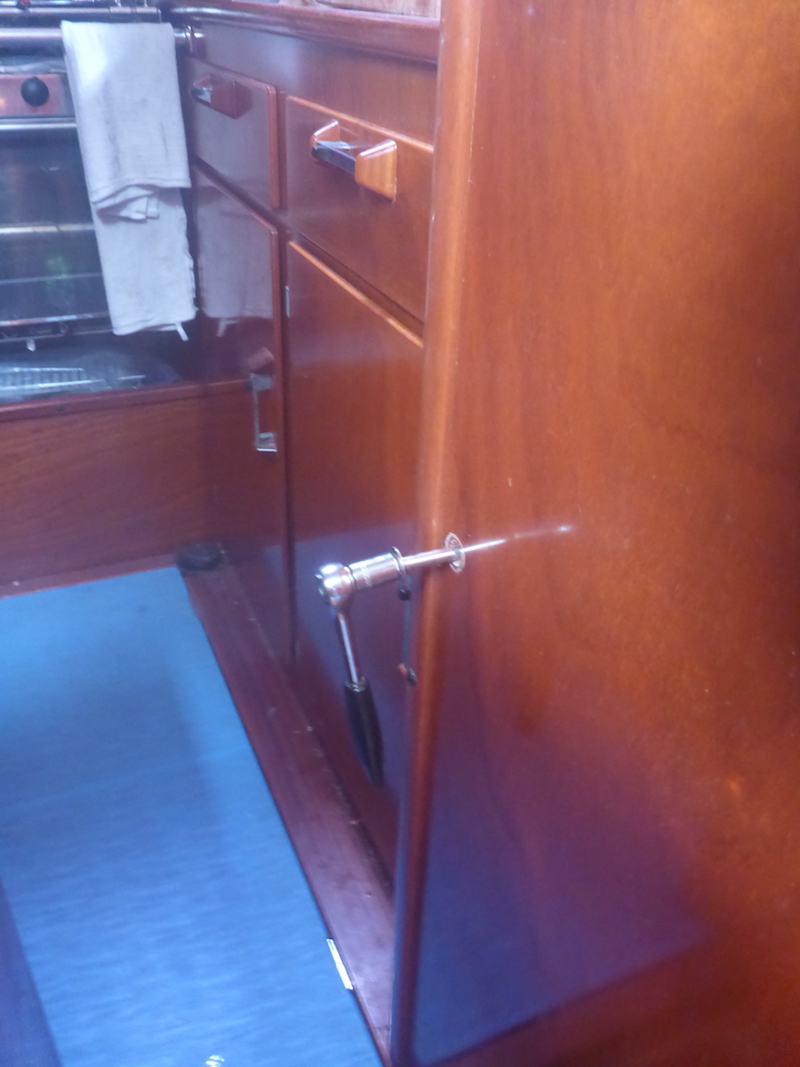 Remove the other long bolt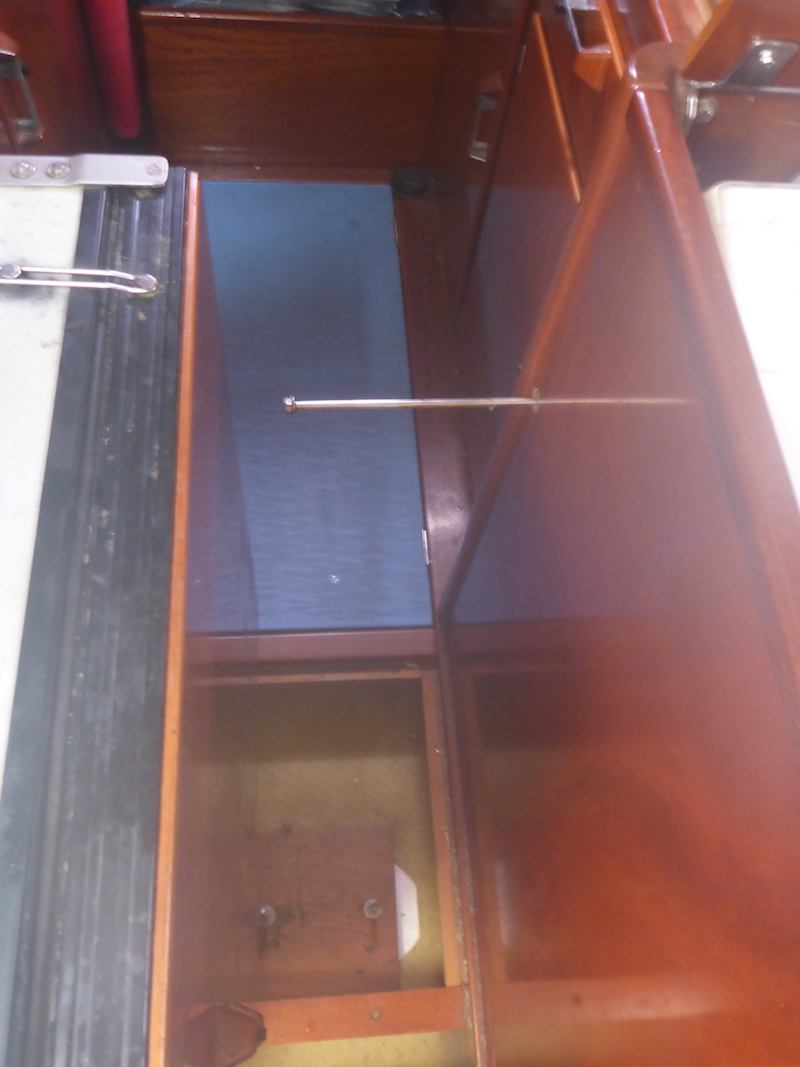 Gently tap against the panel.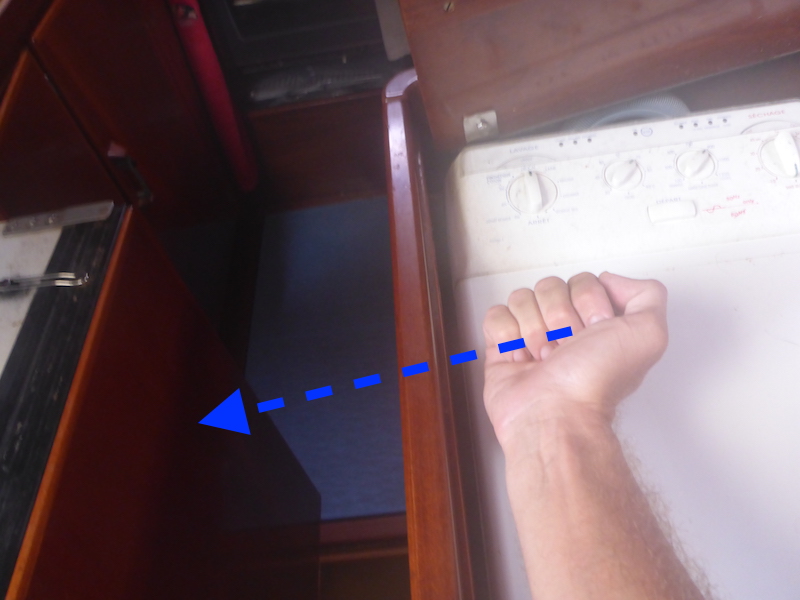 The top hiding the washing machine will fall
You can see the "L" shape of the washing machine cover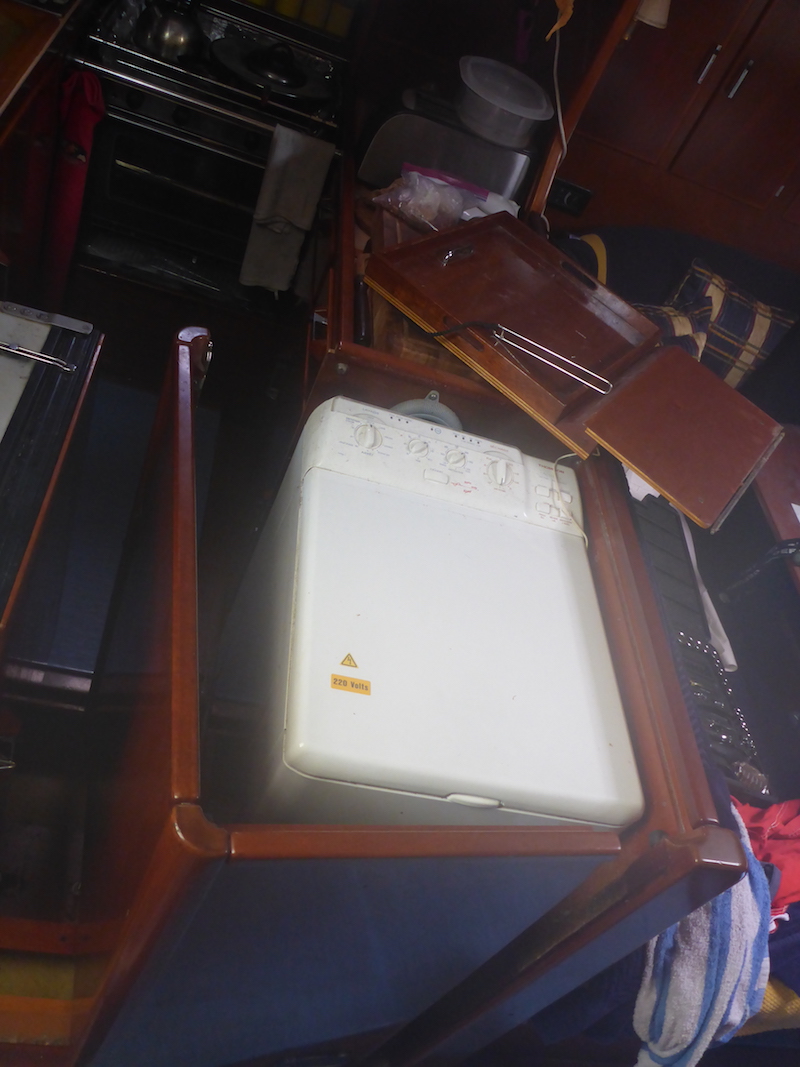 Now you need to remove the sink panel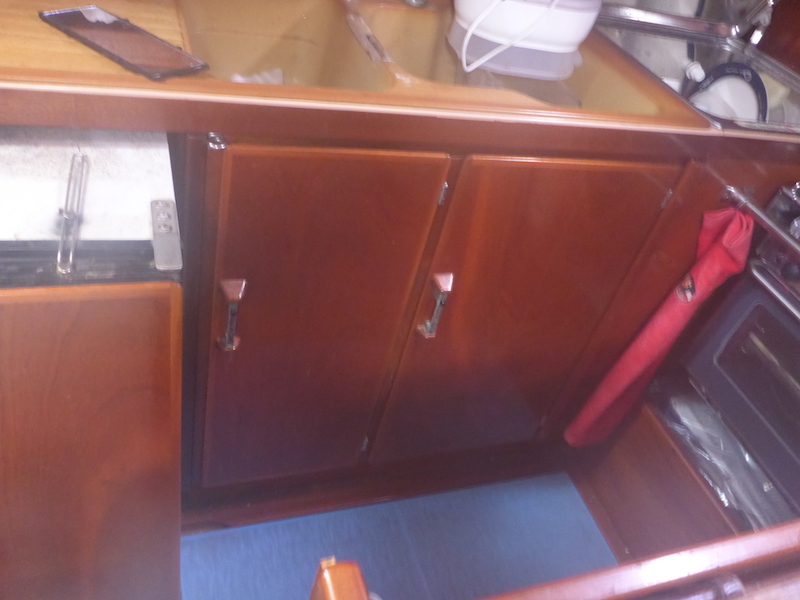 Remove right screw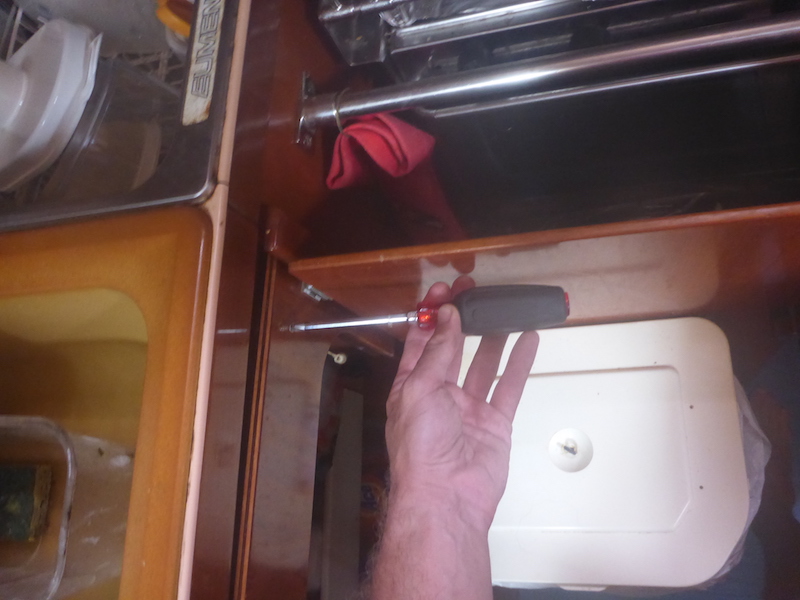 Remove left screw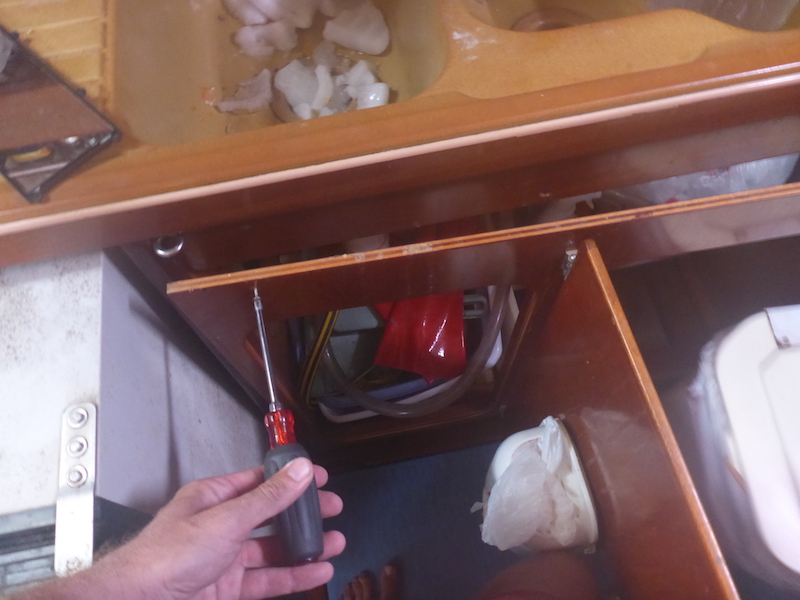 Lift the panel up and remove it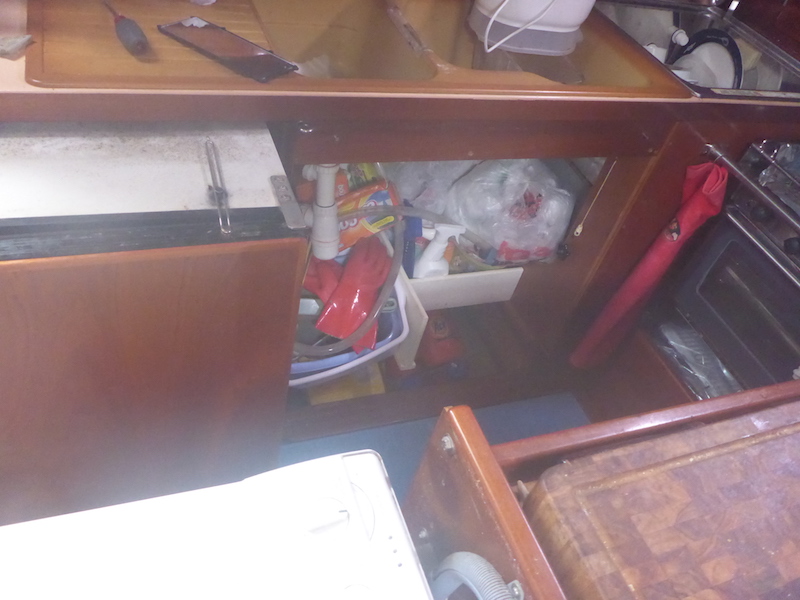 Spread wide the door attach (I started unbolting it but it look weak)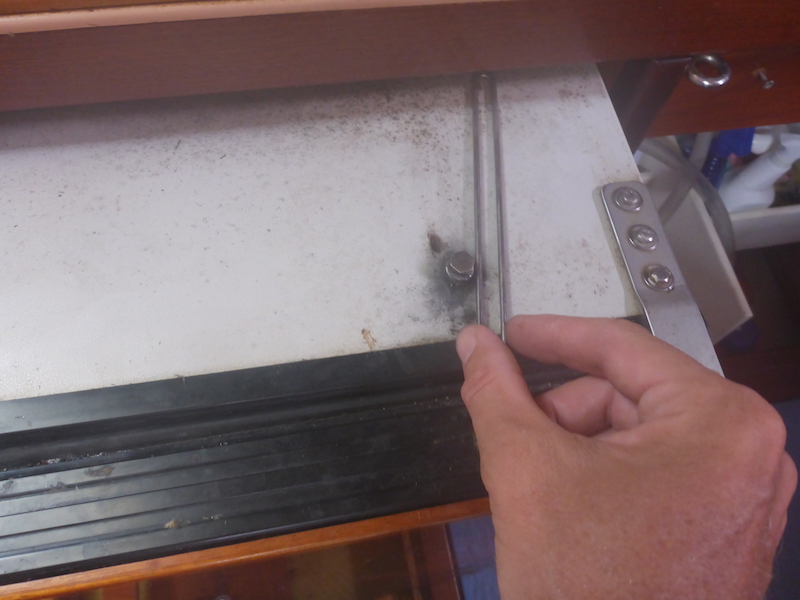 Remove the 3 bolts that hold the door attach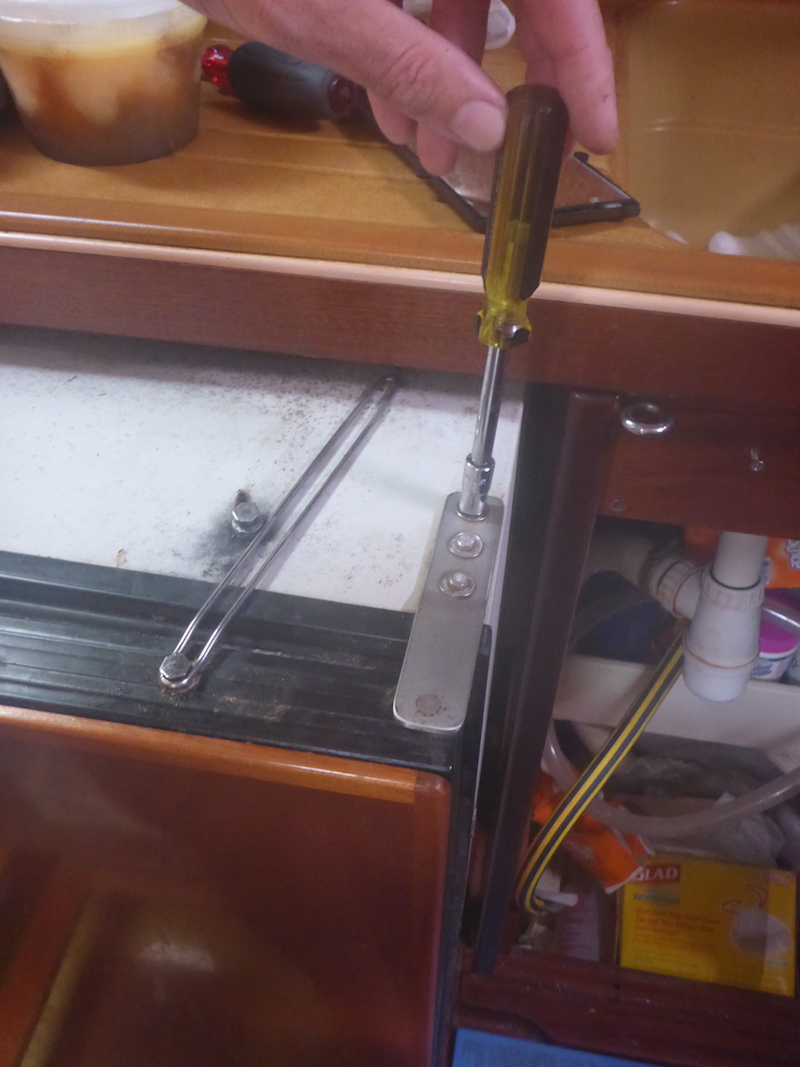 Now remoted

Now you can remove the door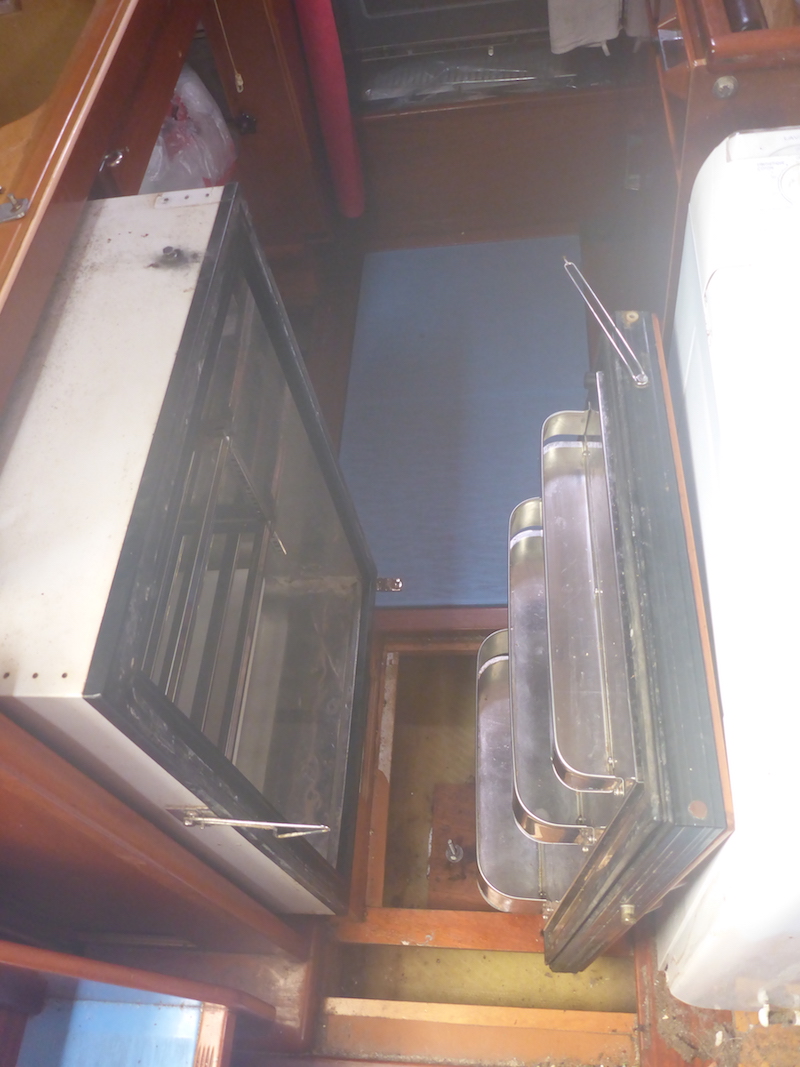 Remove the latch that keep the fridge's door secure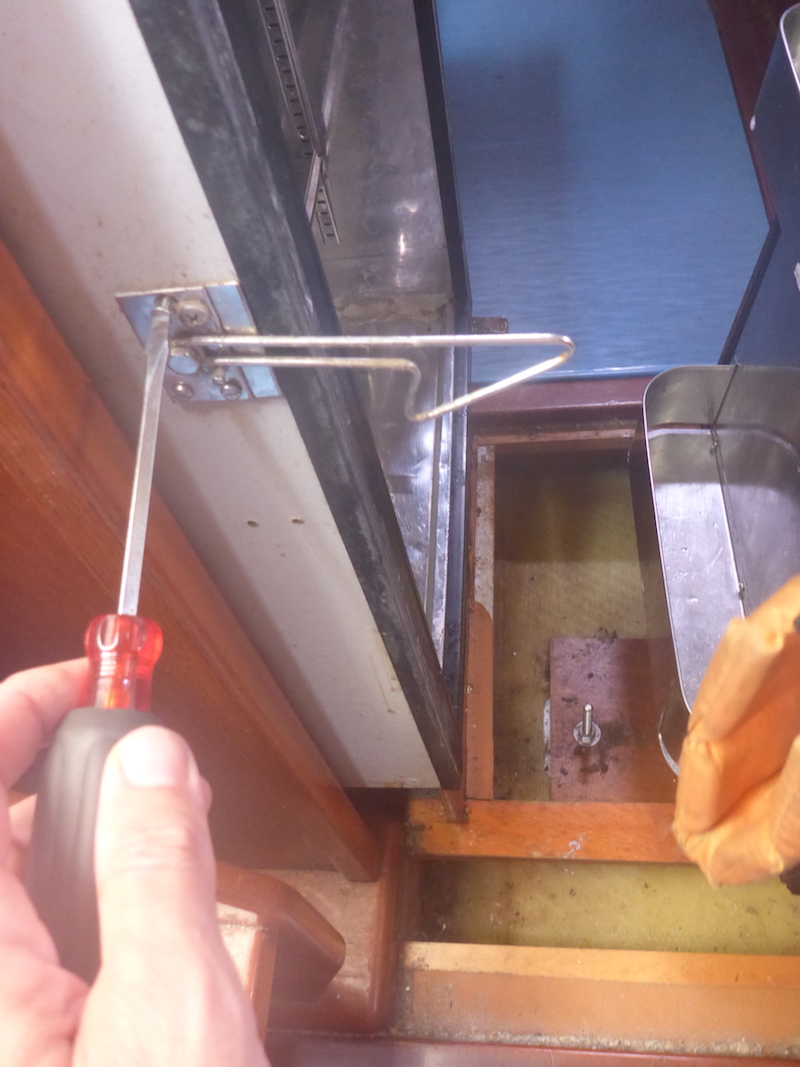 Now you have enough space to remove the fridge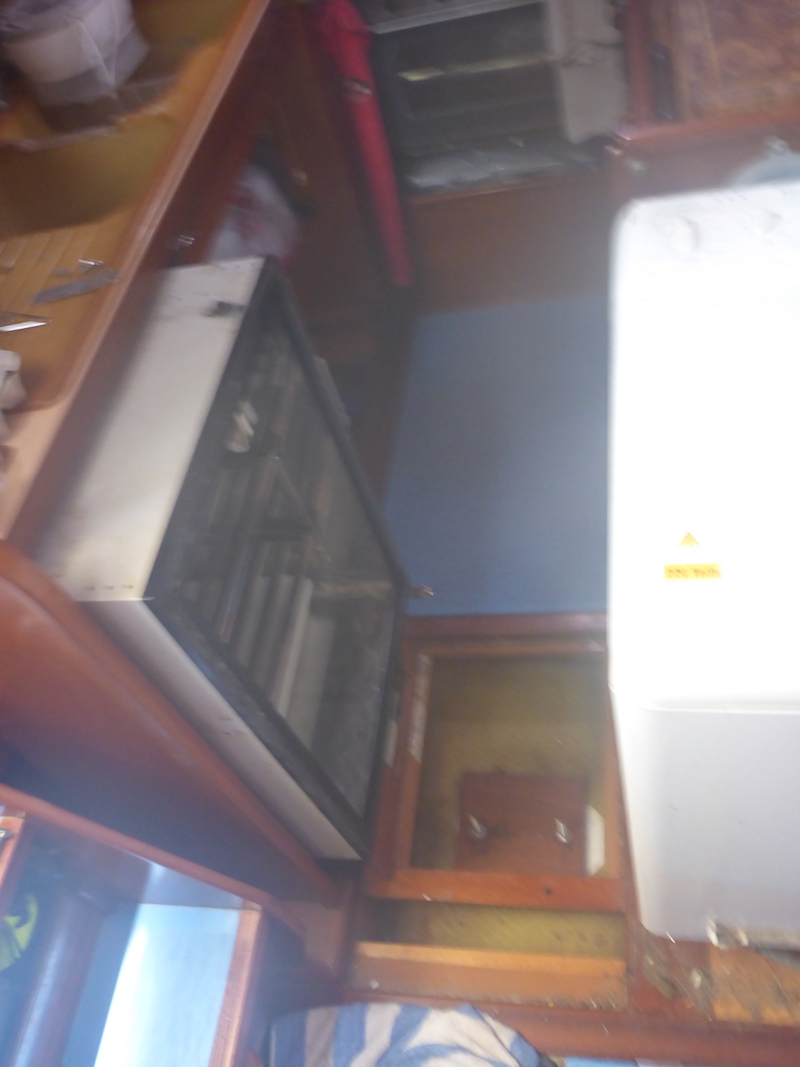 Slide it out (picture taken from the other side)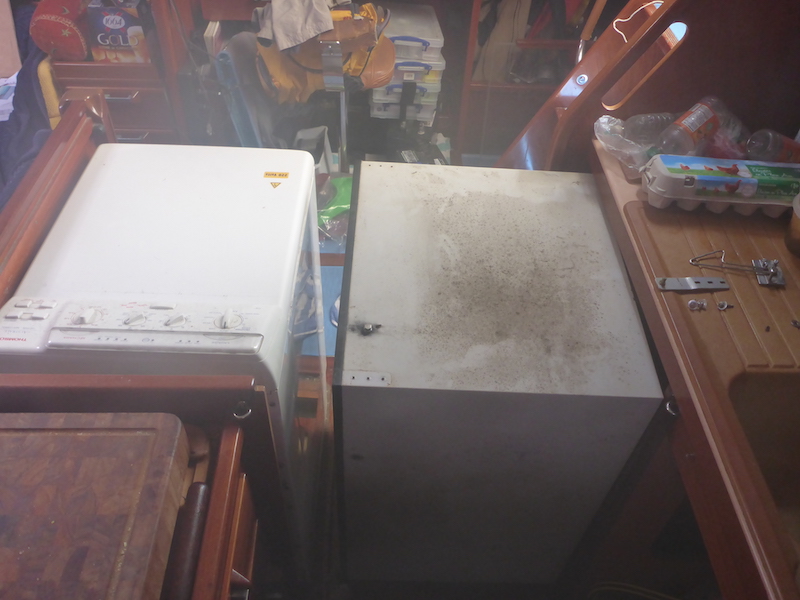 Then I was able to lean the fridge on its side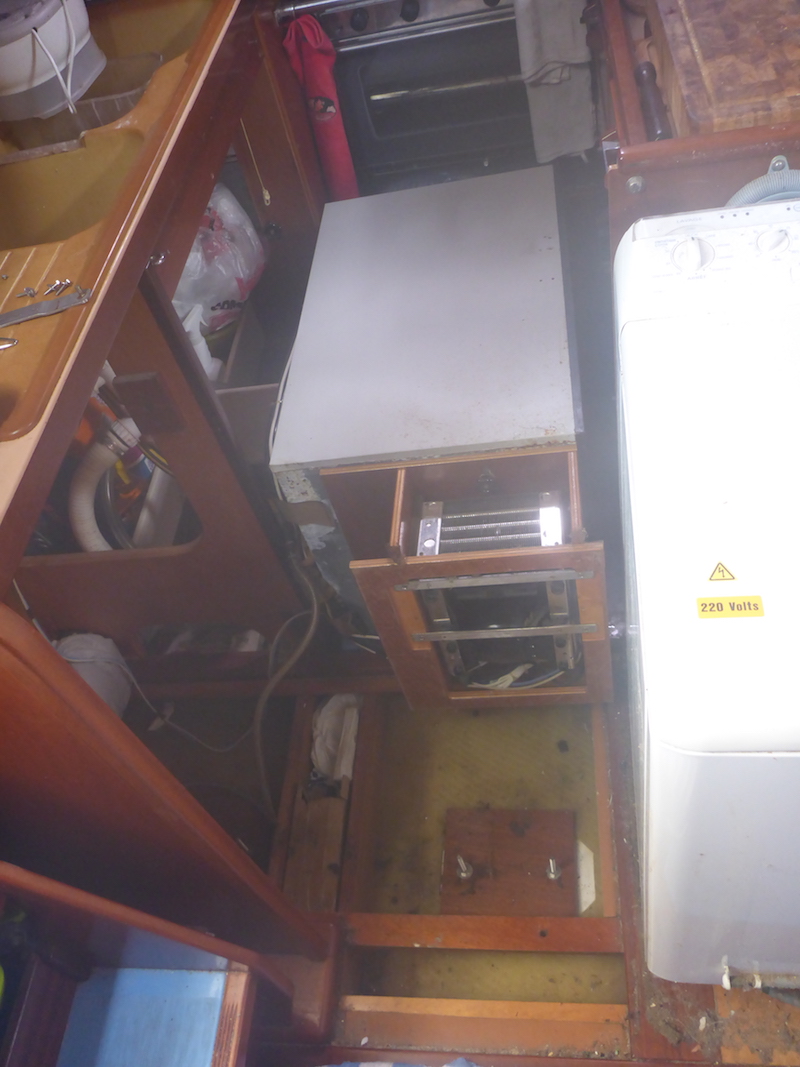 And access the compressor, condenser and it's fan.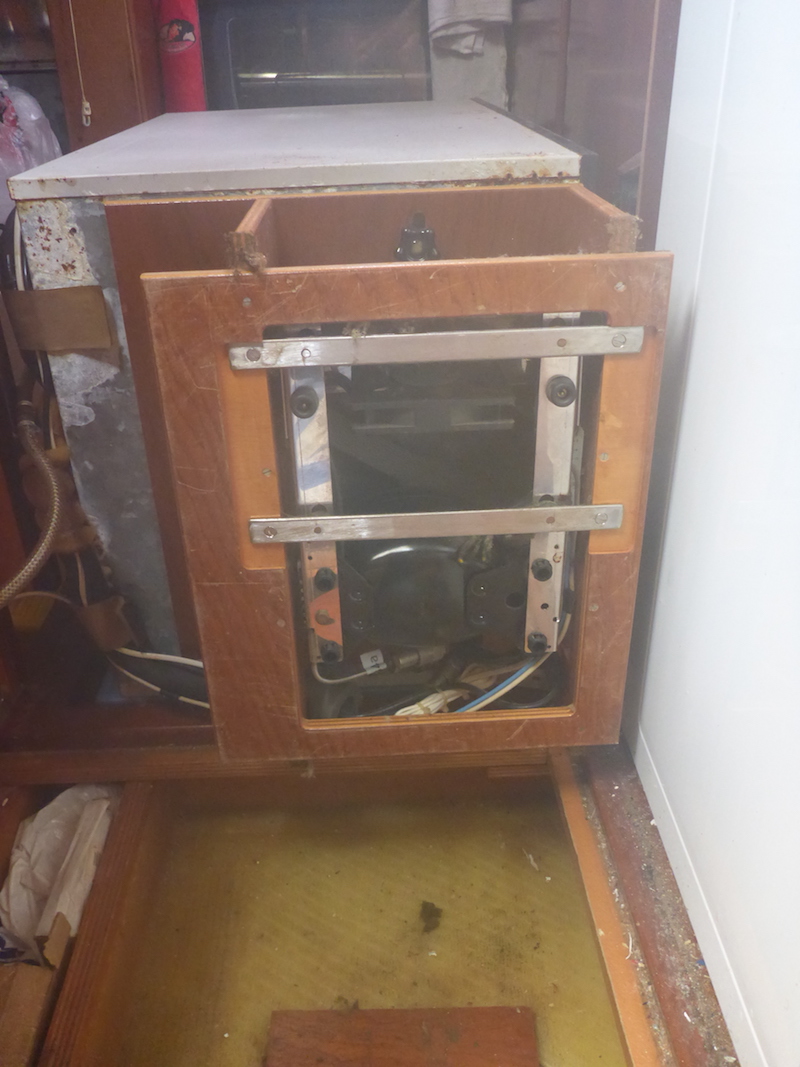 Closed up view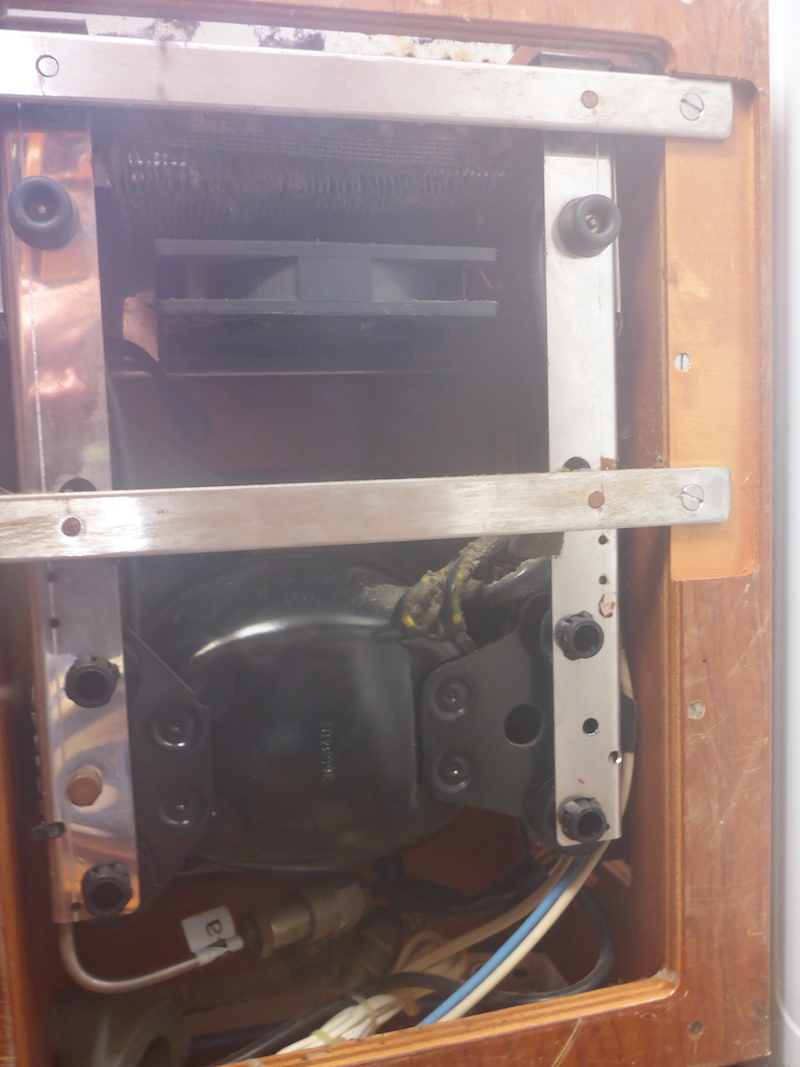 You can see the dust that accumulated on the condenser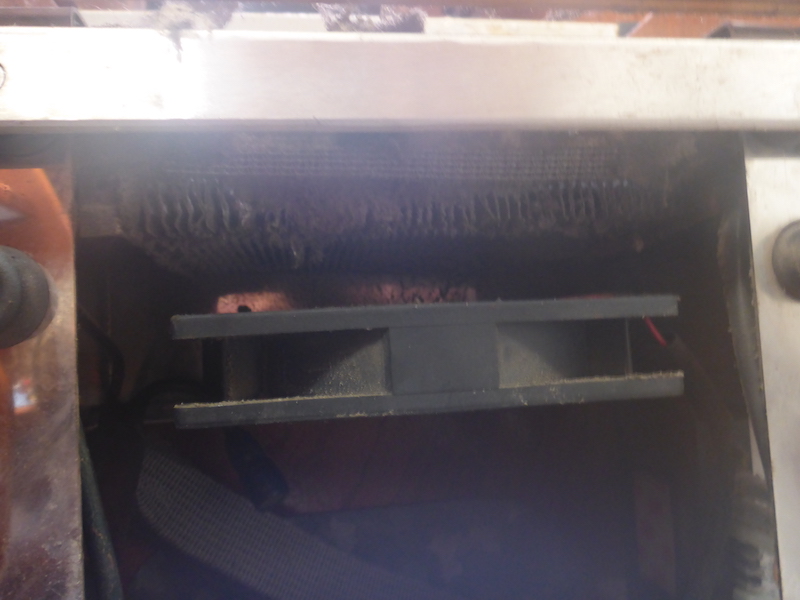 The fan is hold with 2 bolts which were difficult to reach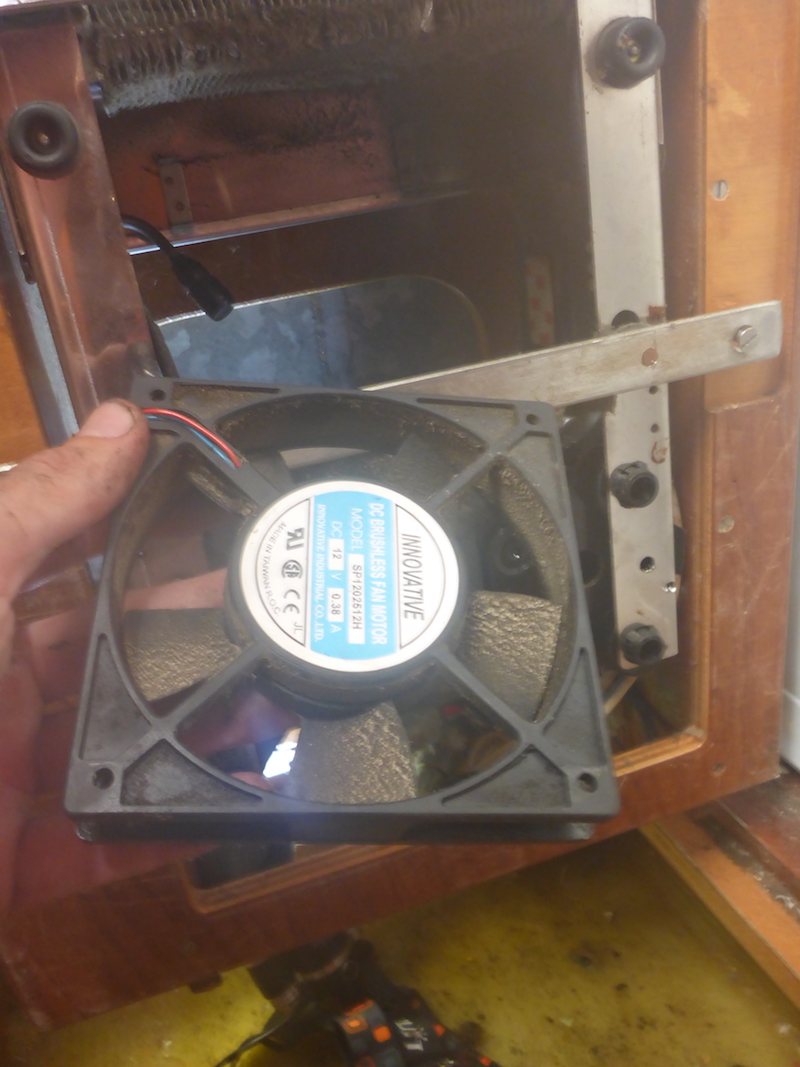 Then everything was cleaned and put back together in reverse order.