NIKIMAT







Amel Super Maramu 2000
Engine Room Electric Fans
& Natural Ventilation
"Extraction" Ventilation using 24 Volt and 220 Volt Fans

"Suction" (Intake) Ventilation using 24 Volt Fan & Natural Ventilation
"Extraction" 24 Volt and 220 Volt Fans Ventilation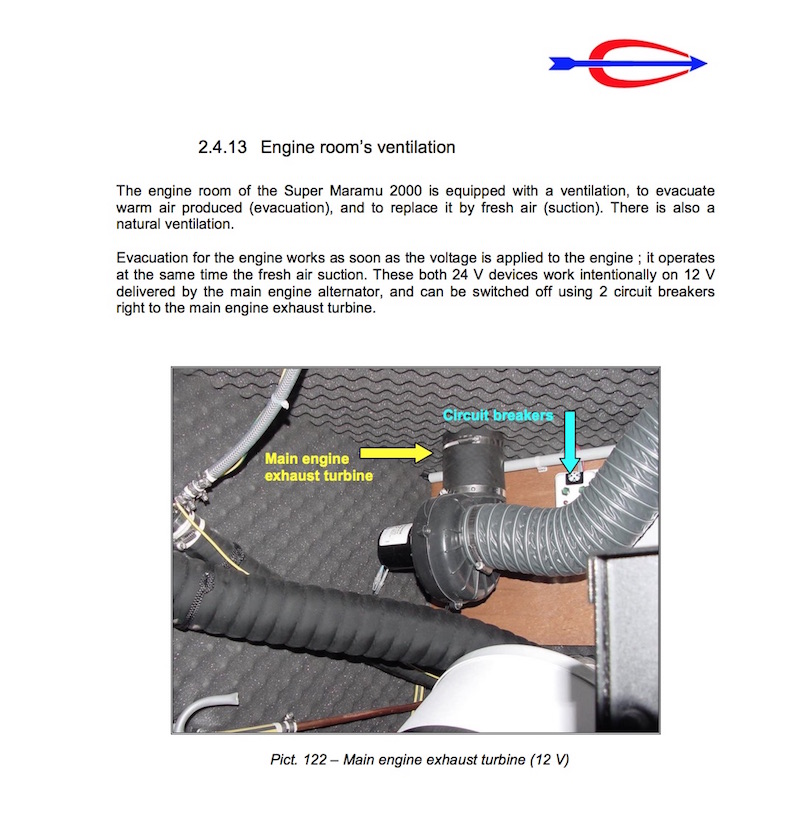 24 Volt (Extraction) Fan on the left of the picture (Port side of the boat, Aft of the engine room)
220 Volt (Extraction) Fan on the right of the picture (Port side, mid way of the engine room)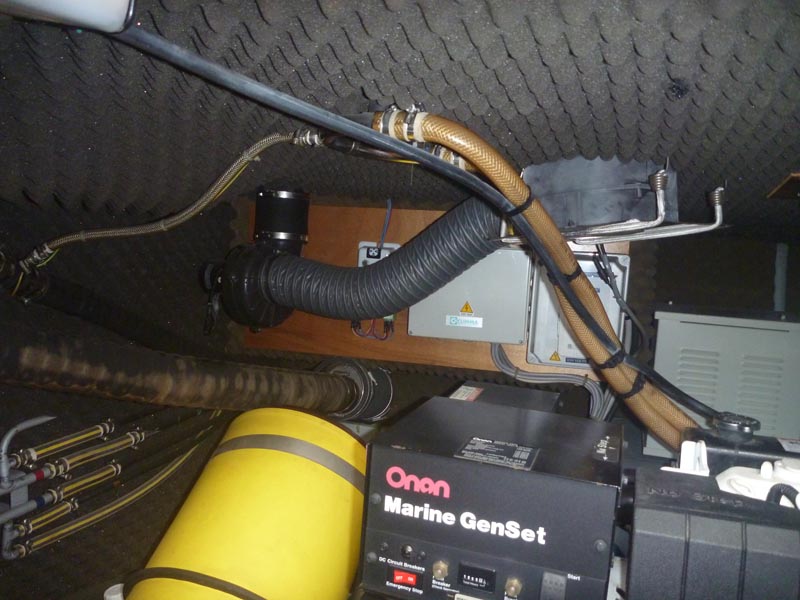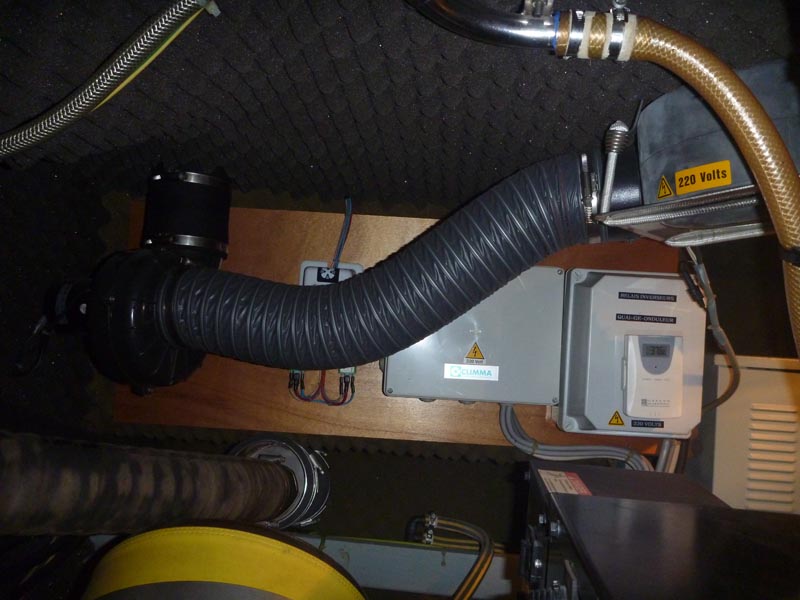 24 Volt (Extraction) Fan - on the right of the picture, you can see the breaker/fuse/diruptor.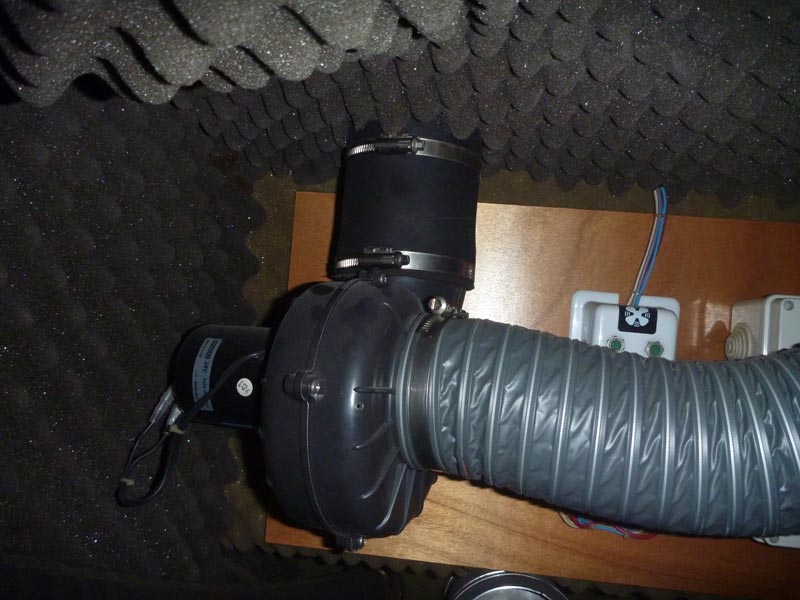 Better view of the breaker/fuse/diruptor.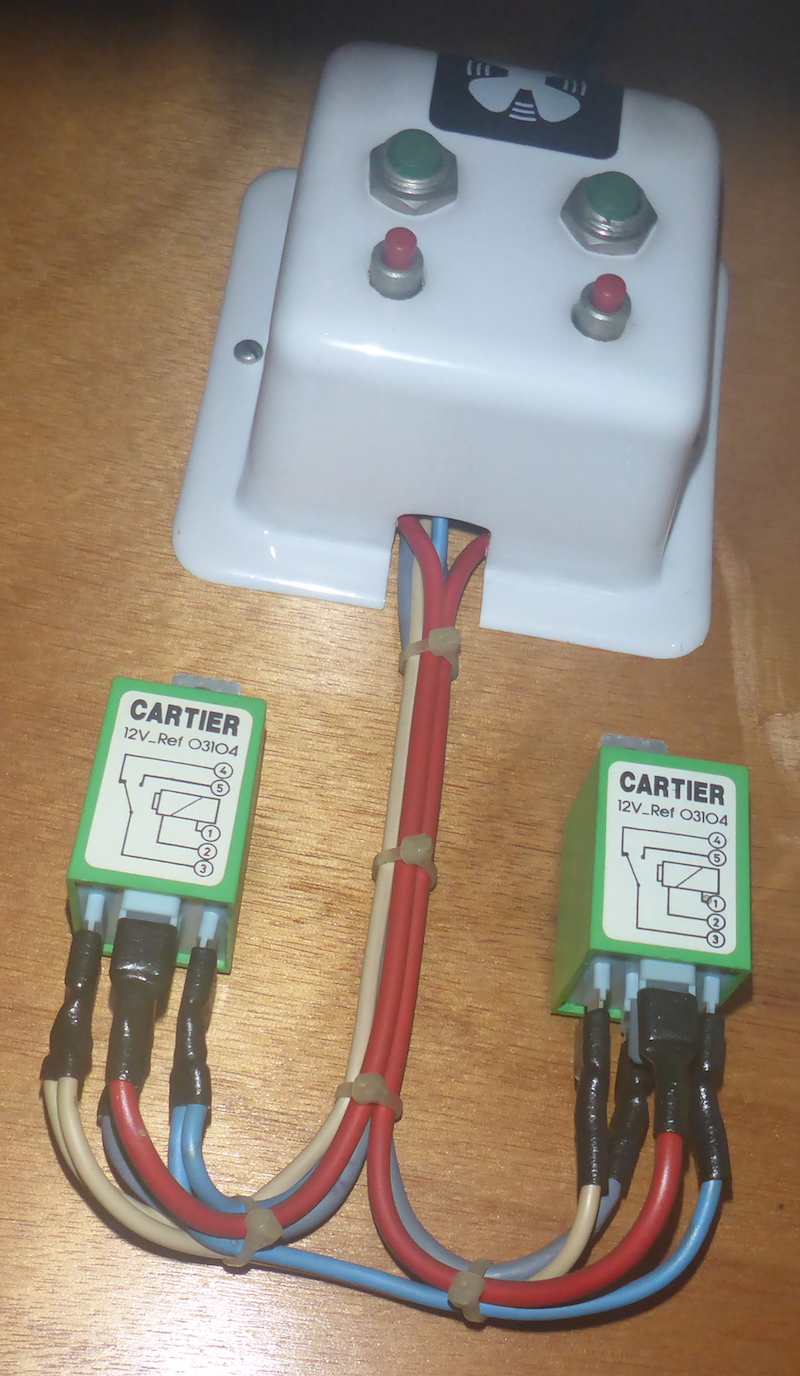 24 Volt (Extraction) Fan: FASCO 24 Volt 2807-513-122 --- 93004-2815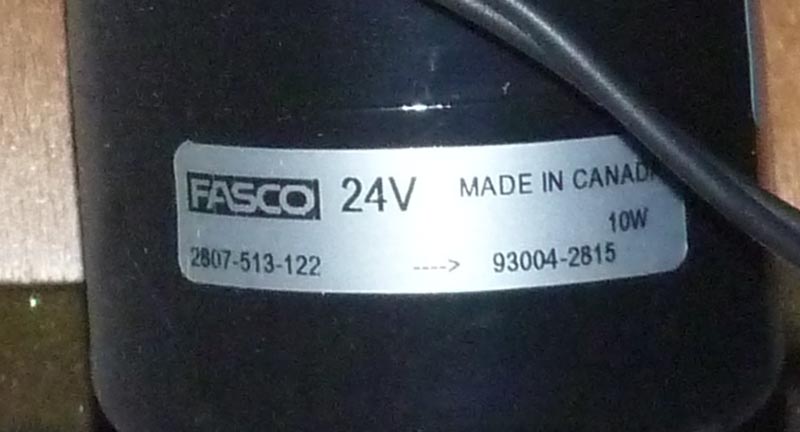 The 220 Volt (Extraction) fan was turning fairly slowly.
John (owner of SM 319, Licata) suggested to test the capacitor
which was hold with black tape, you can see on the right side of the fan
They are similar to the ones used for the Climma Air Conditionning
Indeed, mine was showing 0.9 Micro Farah, instead of the 2 Micro Farah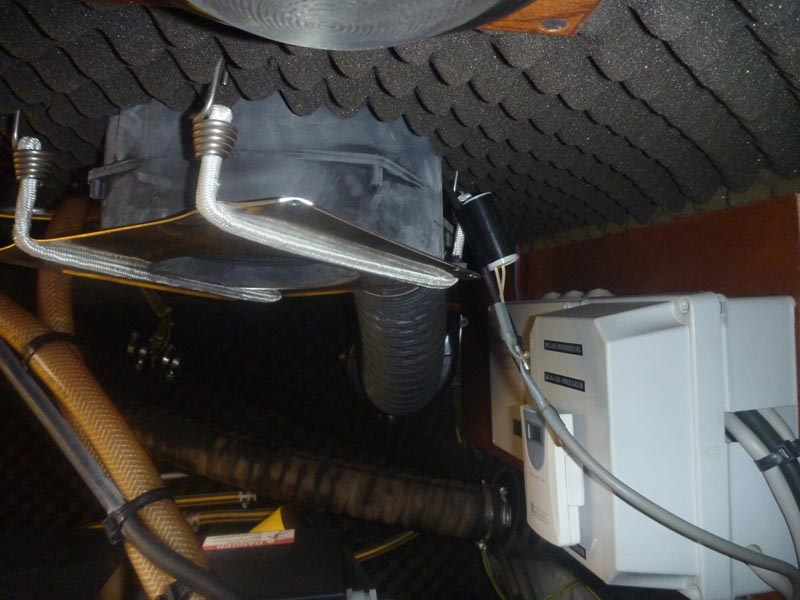 From the previous owner, I have a spare fuse for the fan atached.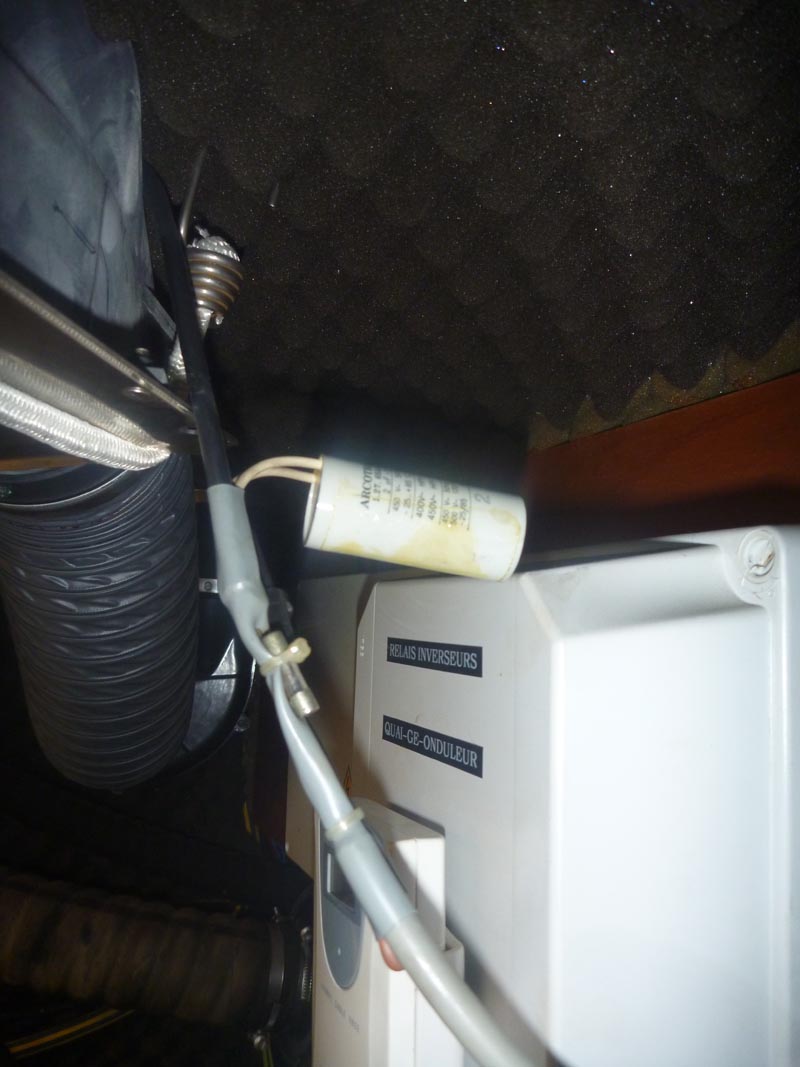 I added 2 heat shrink connectors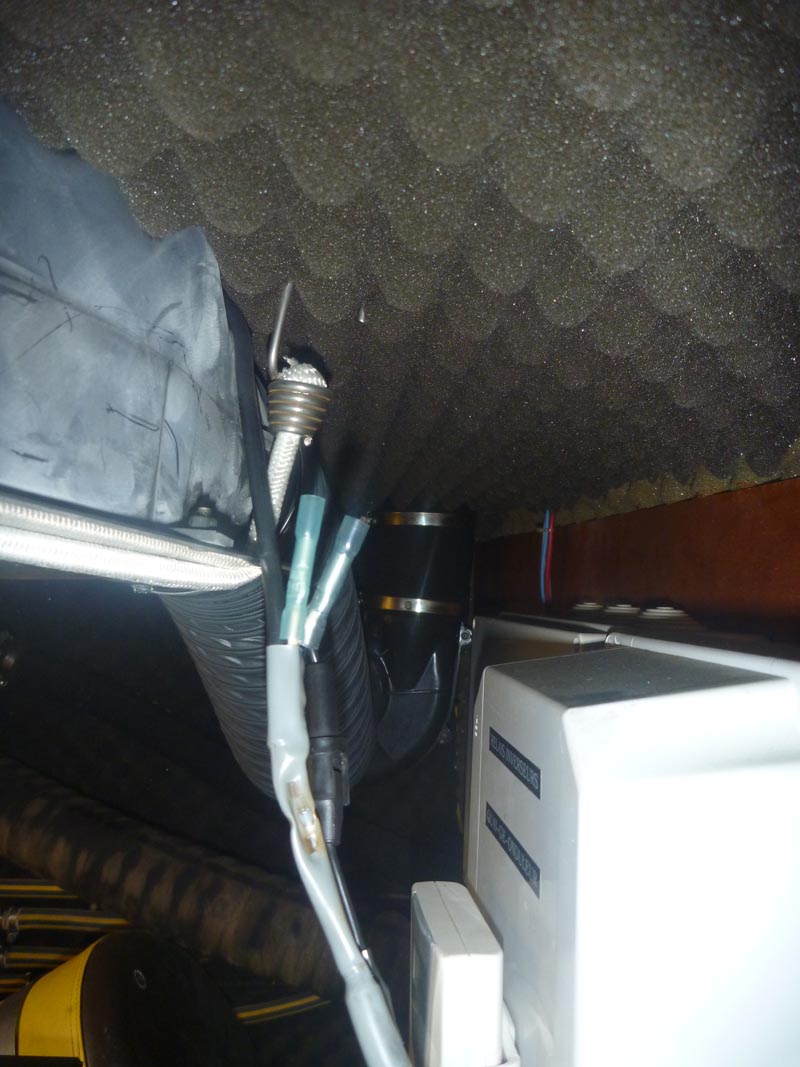 Connected the new capacitor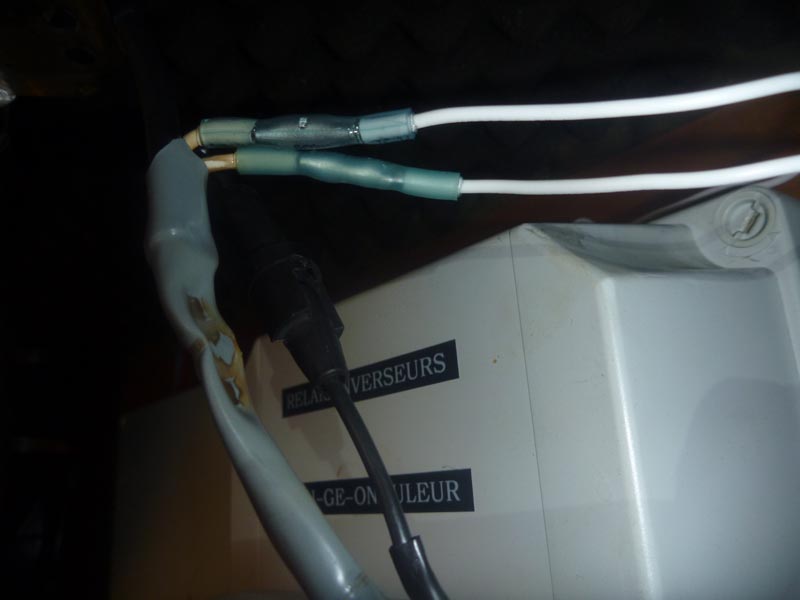 I attached back the "spare" fuse (for the little back fuse compartment parralel to the wire)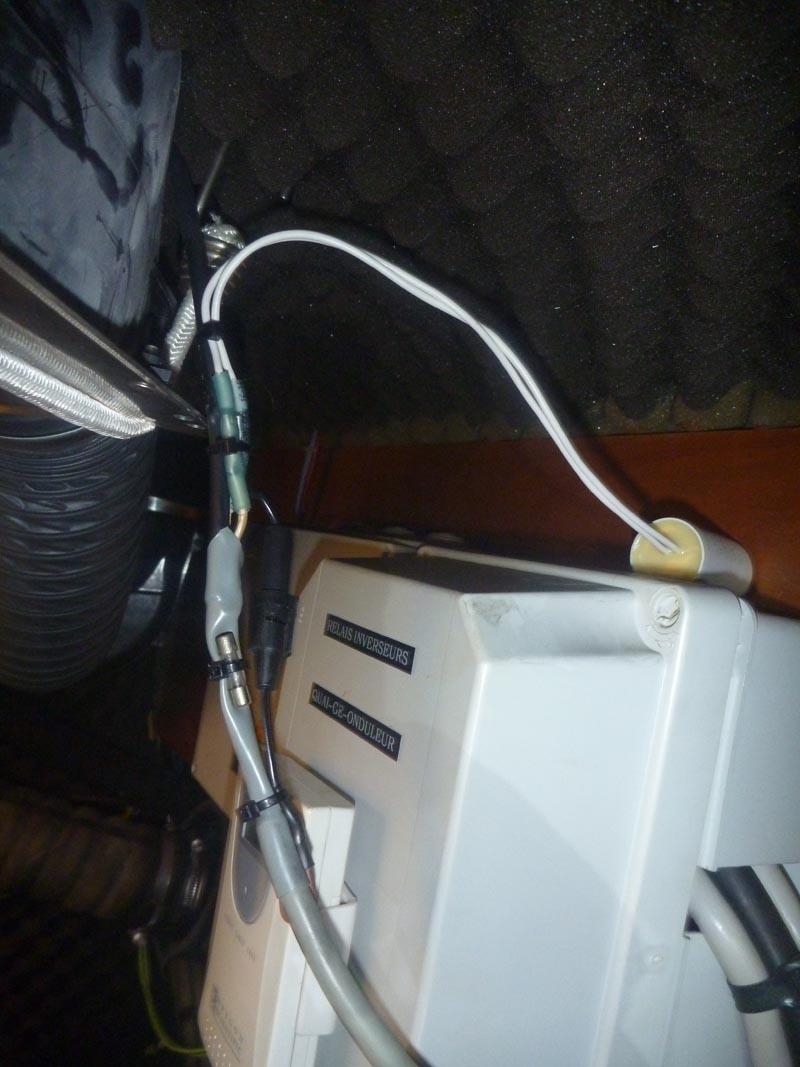 Then secure the capacitor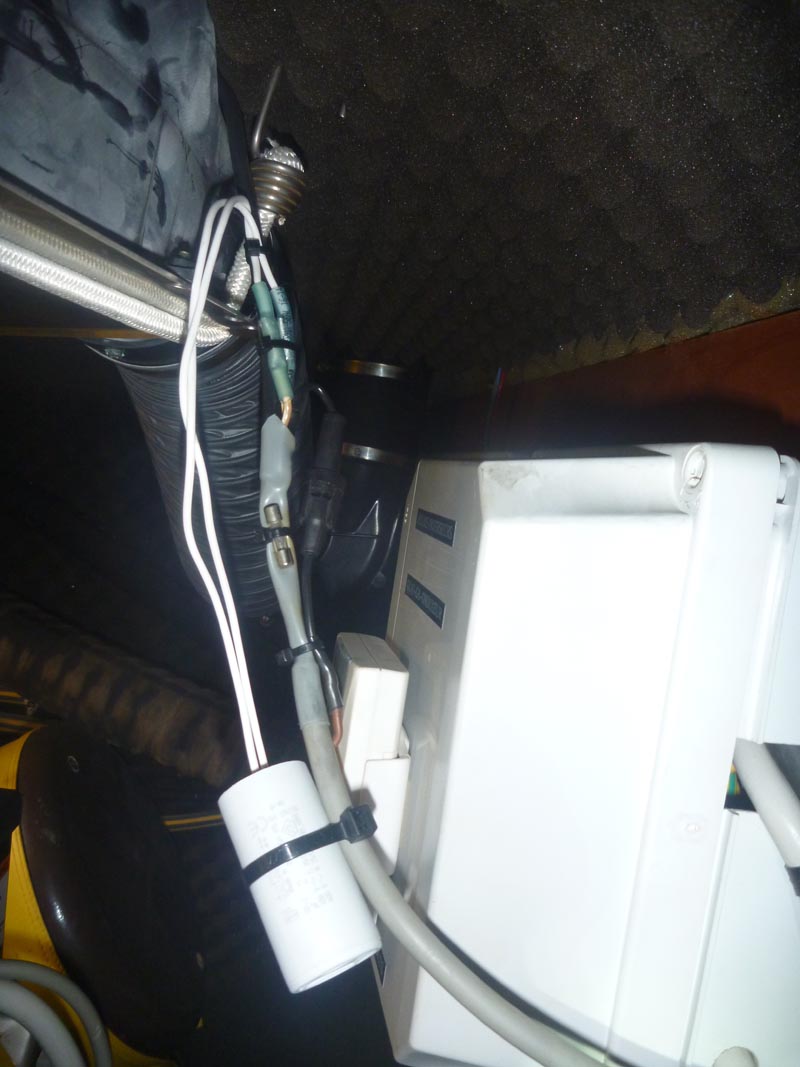 Running the Generator, you can clearly feel the air coming out of the exhaust on the port side of the boat.

Note: The owner manual says: (page 114 or Section 2.4.13

Evacuation for the engine works as soon as the voltage is applied to the engine.
It operated at the same time the fresh air suction.

These both 24 Volt devices work intentionally on 12 Volt delivered by the engine alternator, and can be switch off using 2 circuit breakers right to ghe main engine exhaust urbine.

Remark: Interesting to see Amel uses "24" VOLT connected to "12" Volt.
---
"Suction" (Intake) 24 Volt Fan Ventilation & Natural Ventilation
Here is a picture of the "Natural" ventilation (next to the 24 Volt 50 A charger)
and 24 Volt Fan "Suction" or Intake Ventilation is where the light is pointing.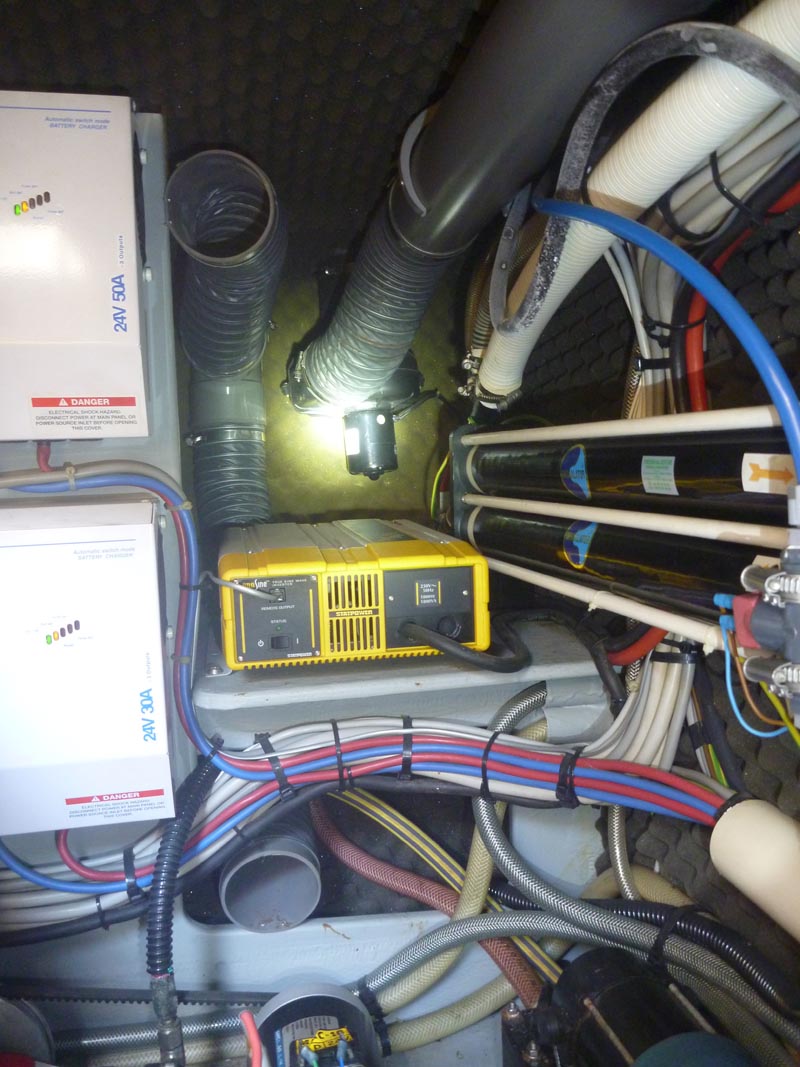 24 Volt Fan "Suction" / Intake Ventilation
Right/bottom of the picture (can see the "drain cock" valve for the manual & electric bilge pump and water maker)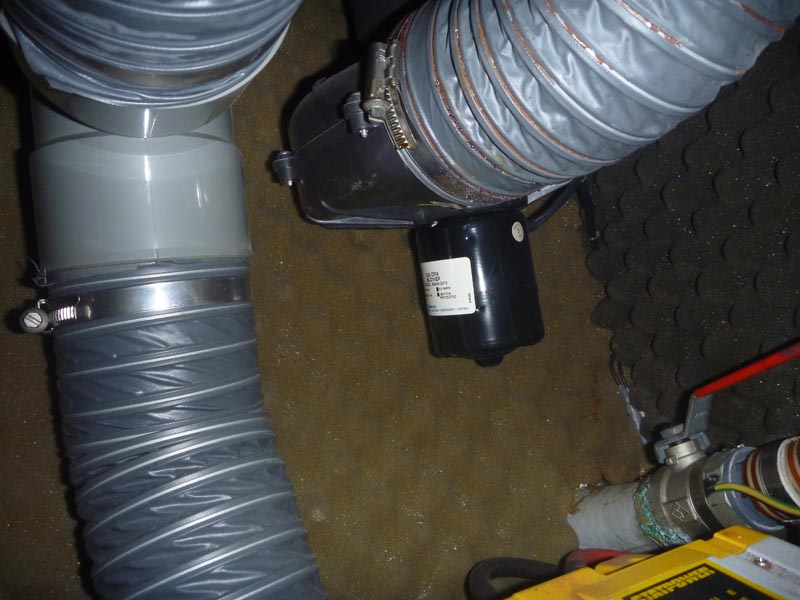 24 Volt Fan "Suction" / Intake Ventilation Jabsco 35440-0010 250 CFM Blower