NIKIMAT







Amel Super Maramu 2000
Bimini Amel Super Maramu 2000
Below picture is the original Amel bimini with the side panels
In moderate cold climate it is perfect for me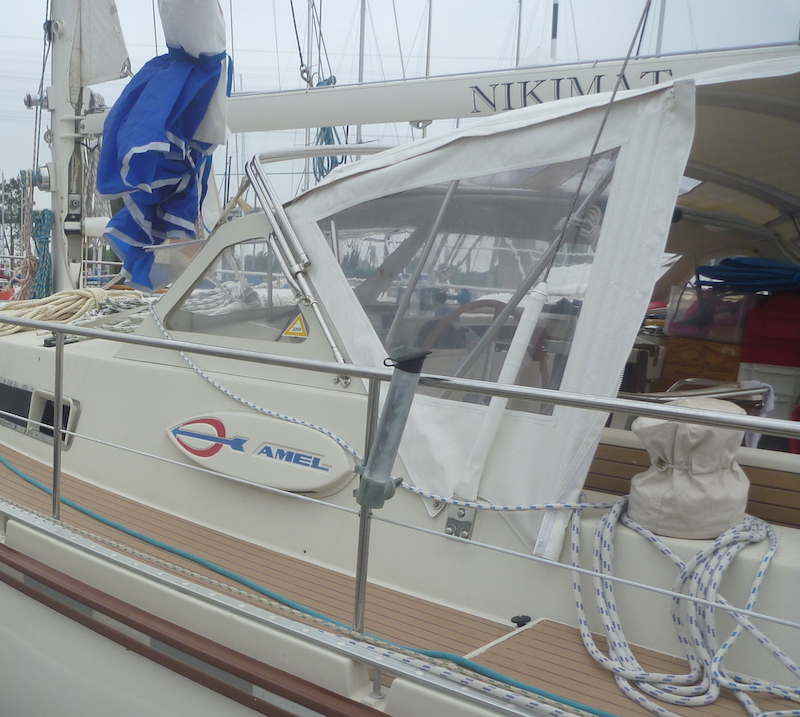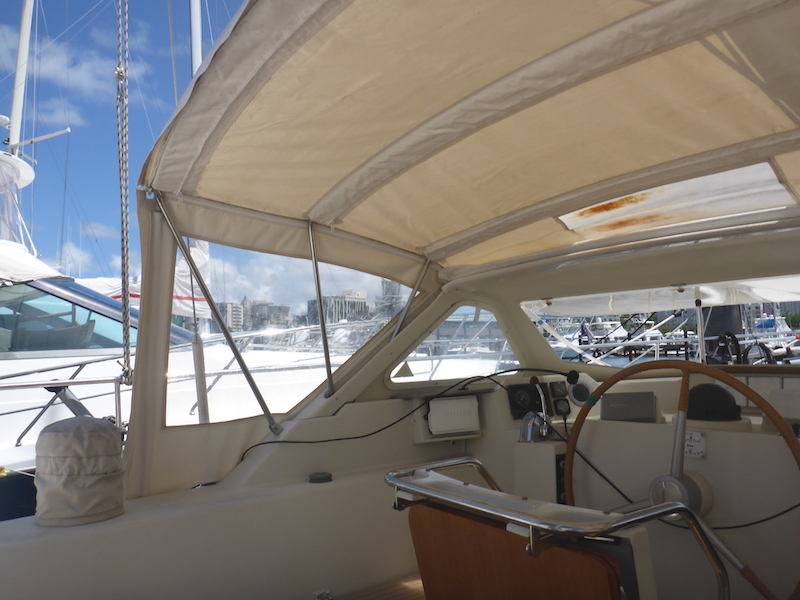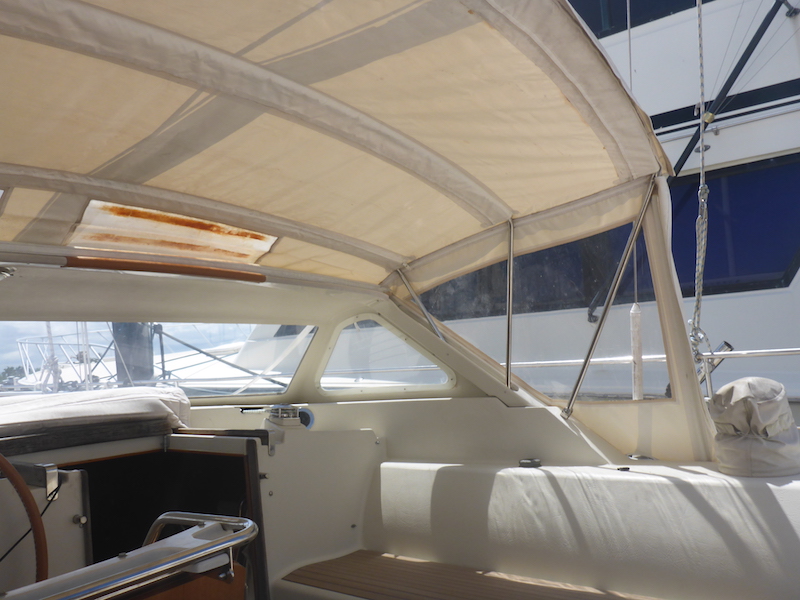 Below is the original Amel bimini, without the side panel, with the long extension (not sure it comes from Amel).
I could not use this extension when sailing with the mizzen, as it is attached to it. But great in marina or anchor.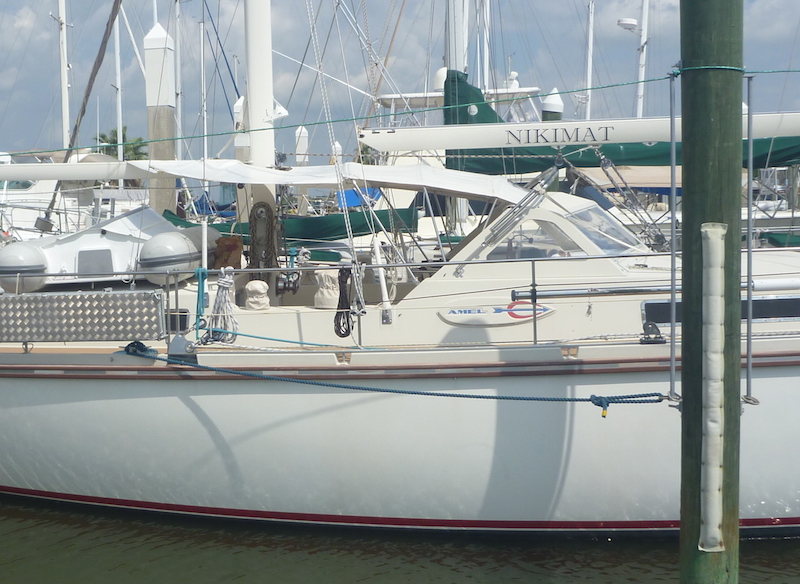 other view, again note the unused arch.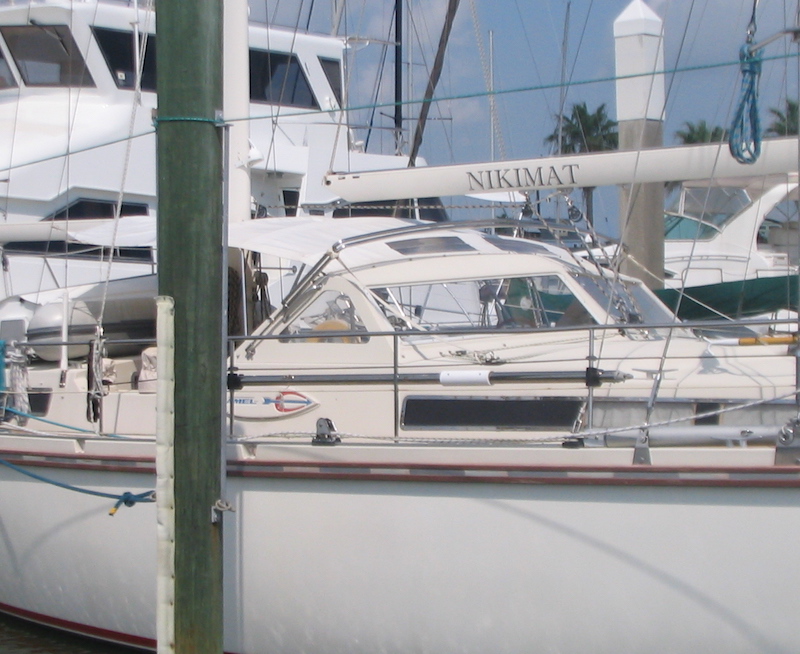 Detail of the connection of the extension to the original Amel bimini, here I have the side panel.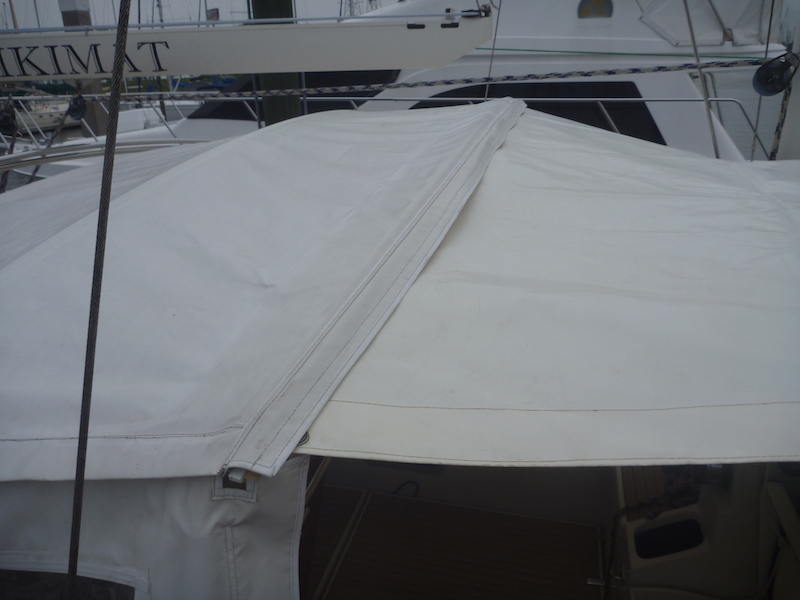 The original Amel Bimini is great for moderate cold climate as the cockpit is protected from the wind.
But it is too hot for summer.
The previous owner had a second arch installed with a bimini.
There is a gap between the top of the dodger and the bimini that allows air to go through.
Here is how the previous owner used the second arch I mentioned.
You can see it has an extension as well.
Unfortunately that bimini was lost...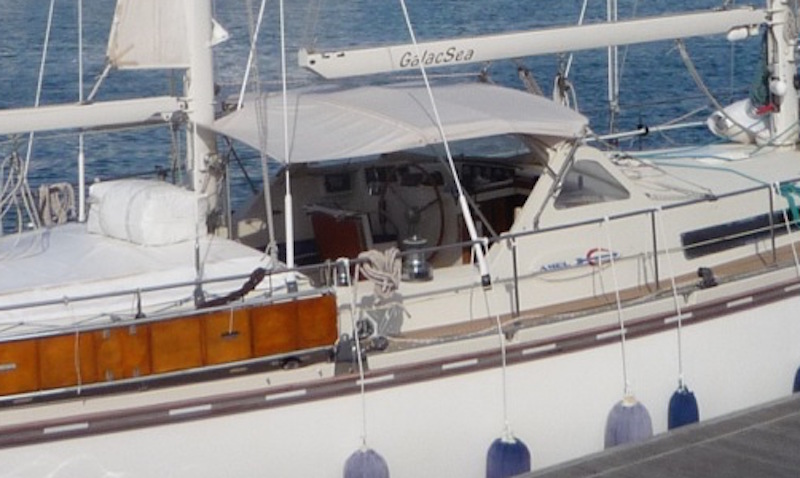 New Bimini (2016) based on the above description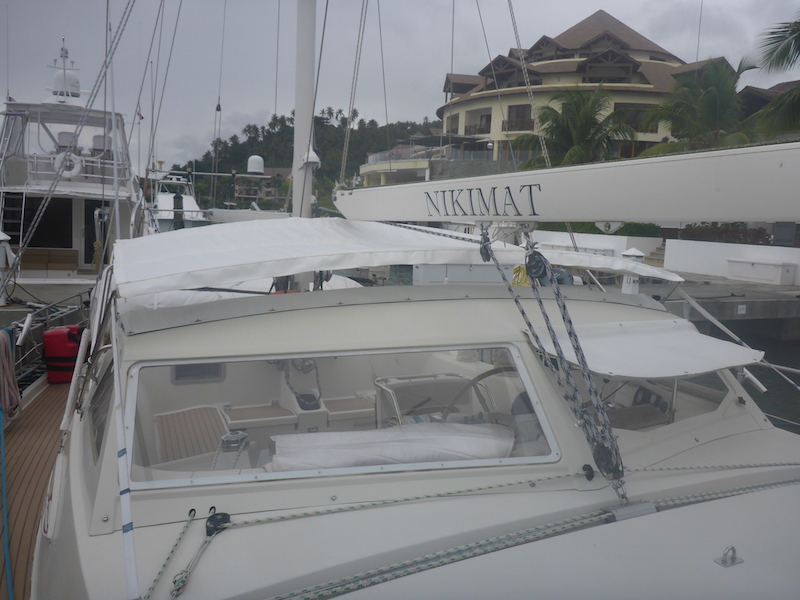 Can see above the dodger and nice flow of air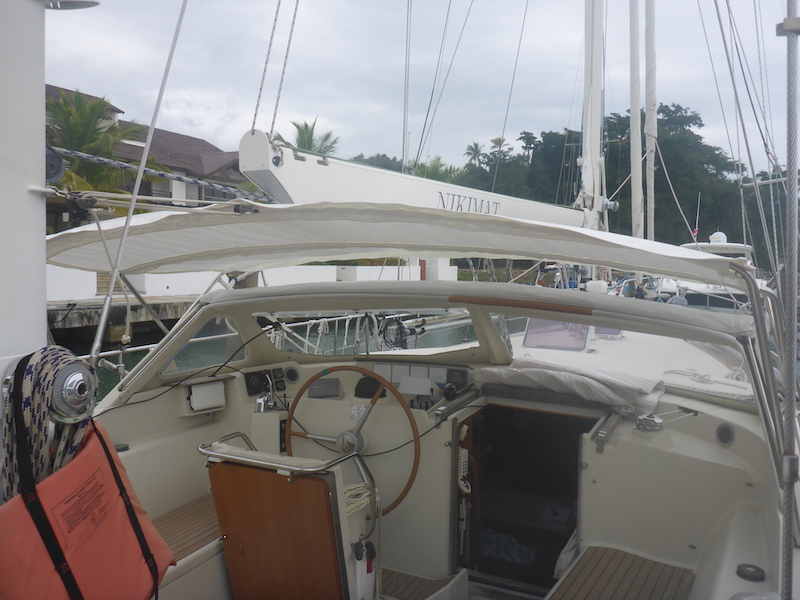 Extend as long as the original Amel Bimini

Now shown with the long extension - could not sail using the mizzen with it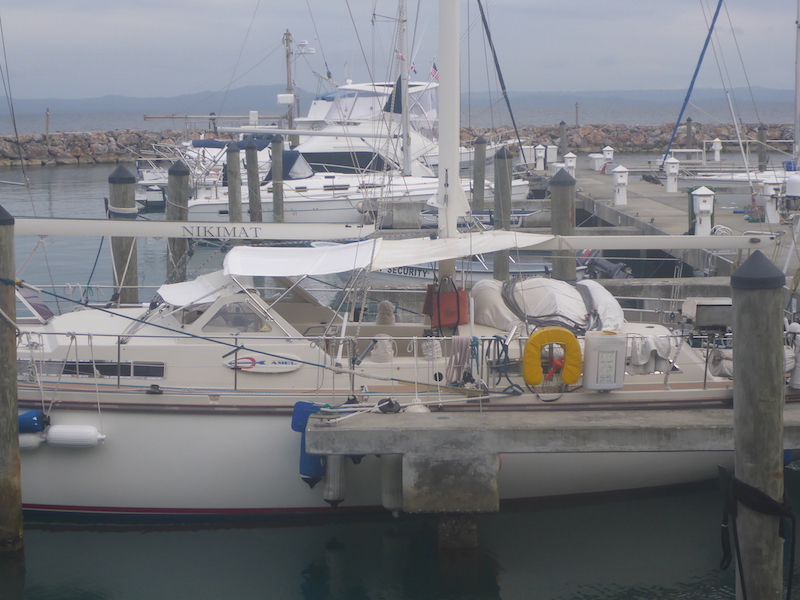 Excellent protection for sun setting (to the stern)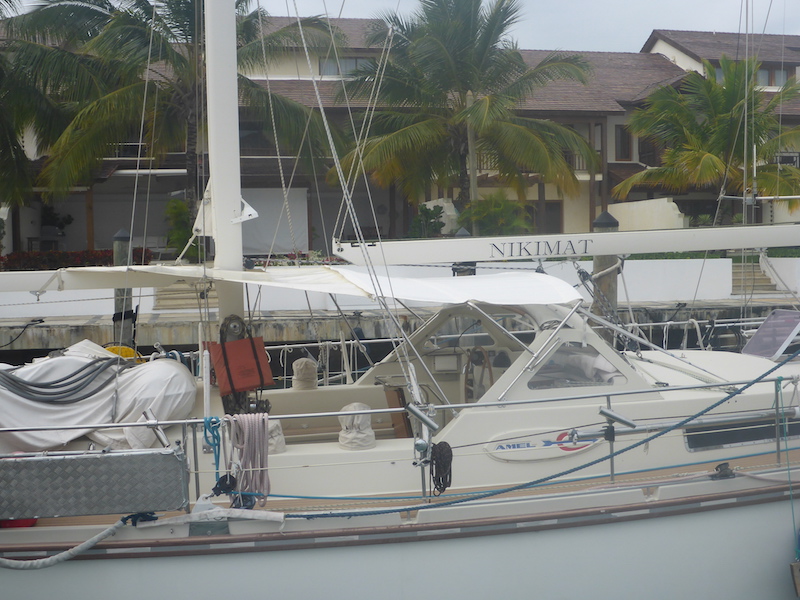 Excellent sun protection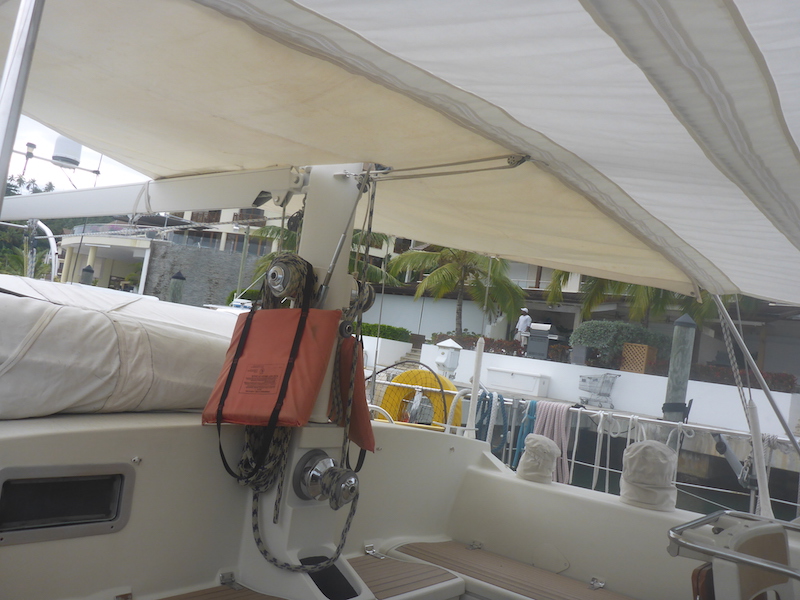 Excellent sun protection until sun set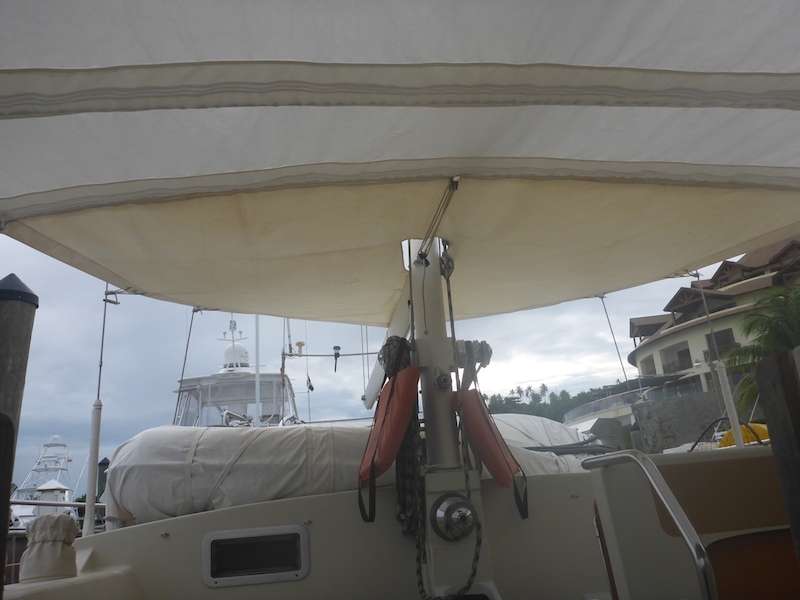 Now with short extension - which you can sail with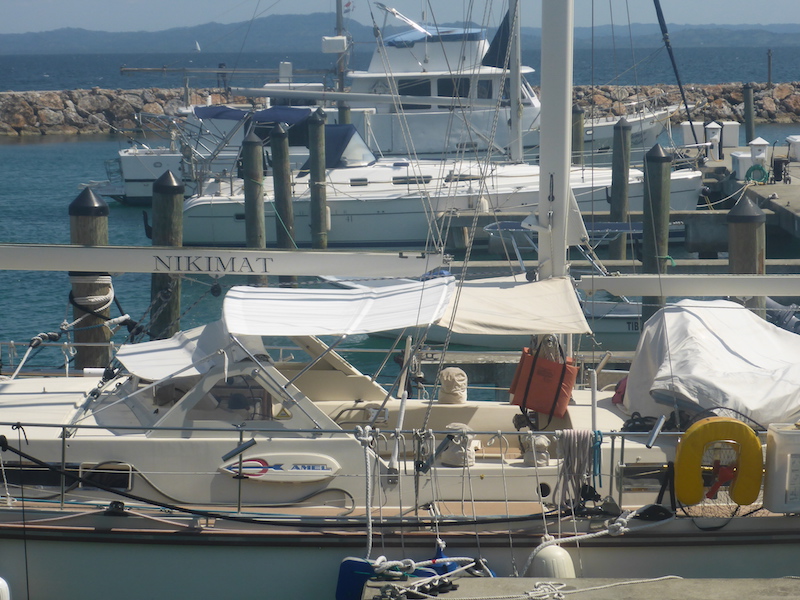 Short bimini extension stops just at the mizzen mast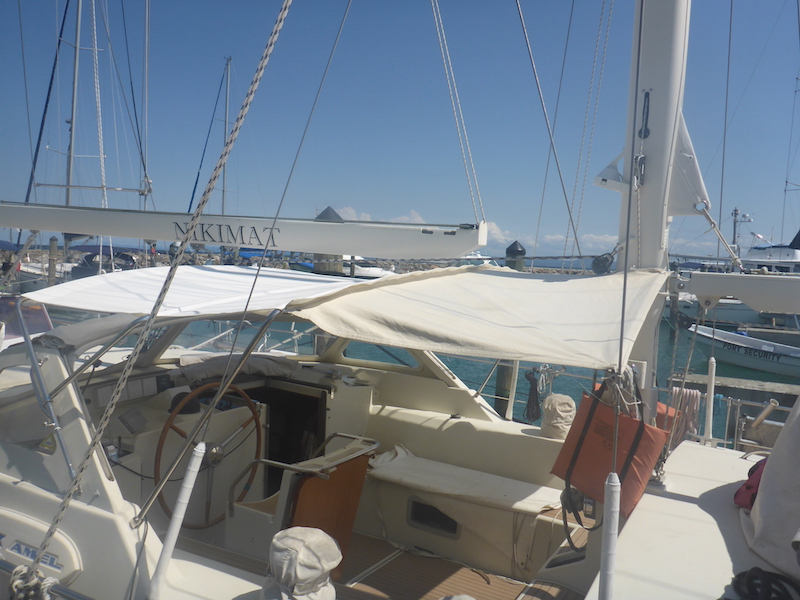 Full Cover