NIKIMAT







Amel Super Maramu 2000
The anchor chain is 90 meters (300 ft) long, with 10 mm link.
The chain is connected to the Spade anchor using the WASI "Power Ball".
Weight per meter of a 10 mm chain is 2.3 kg.
Total Weight is 207 kg (or 455 lbs) (plus the anchor).
90 meters long, 10 mm anchor chain with the Spade.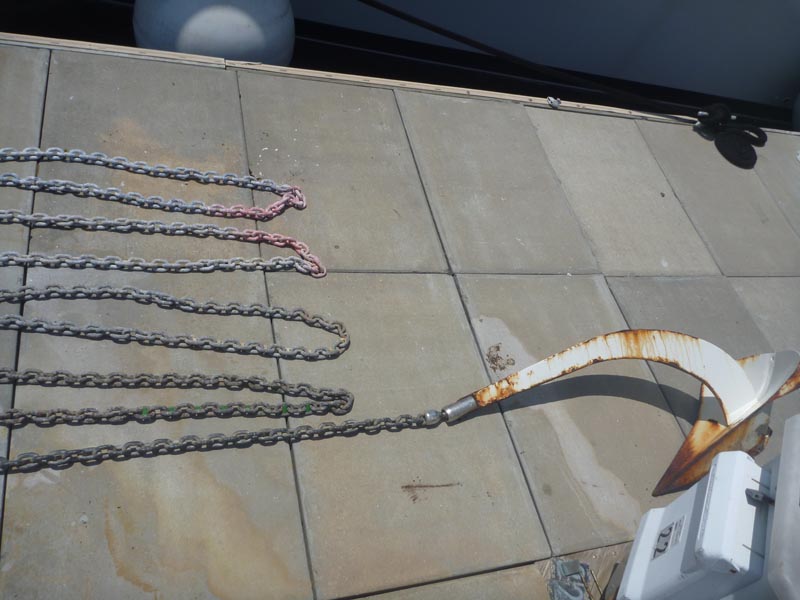 Marking every 10 meters (33 ft), using Chain Marker or paint.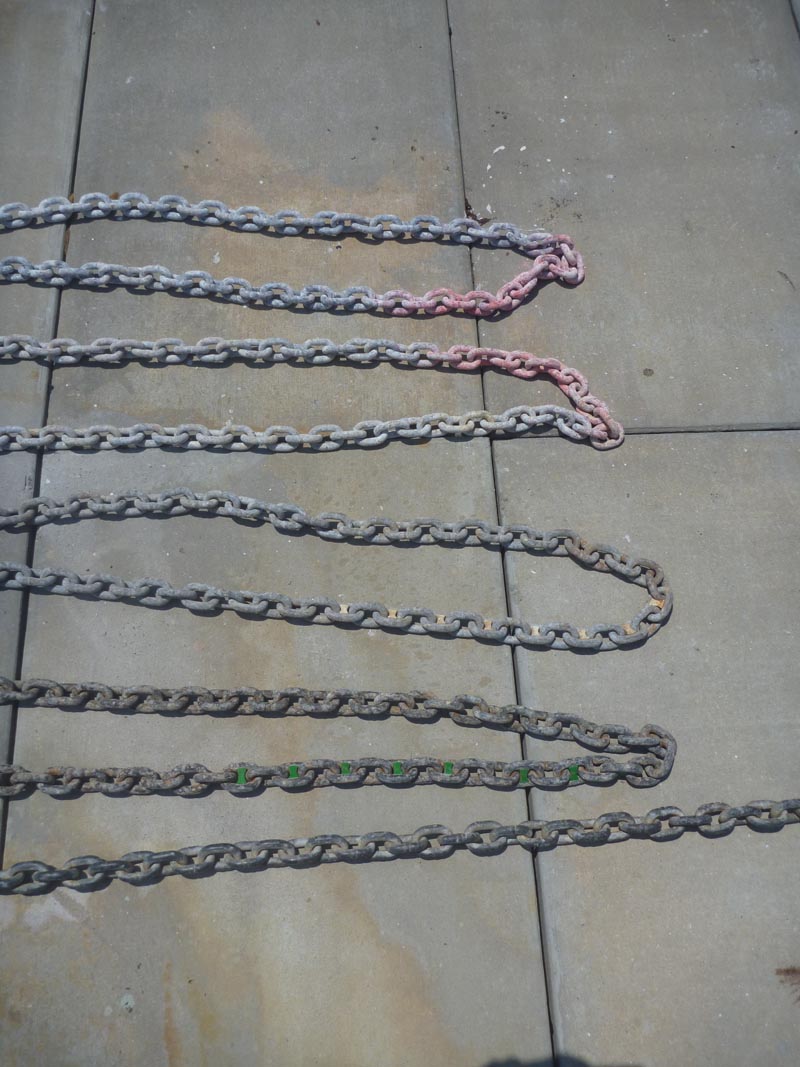 More Chain Markers and paint.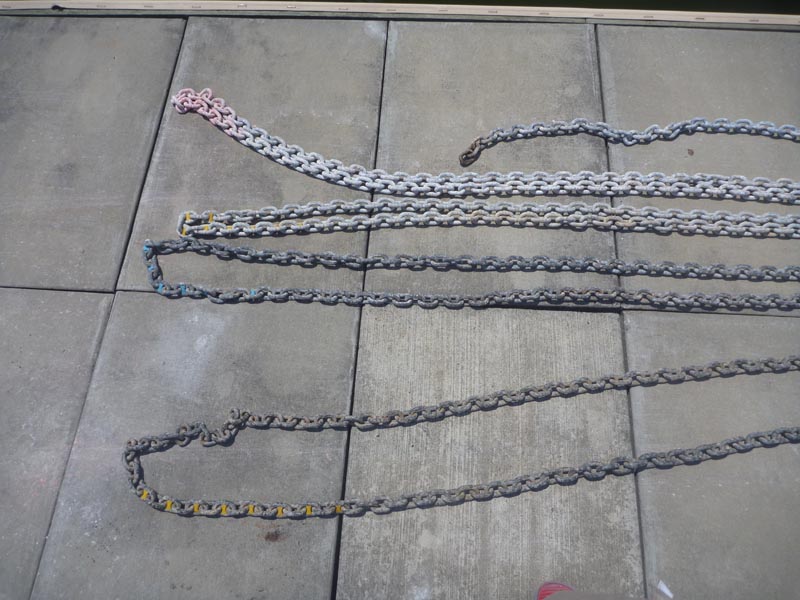 9 sections of 10 meter (33 ft) each, total 90 meters (300 ft).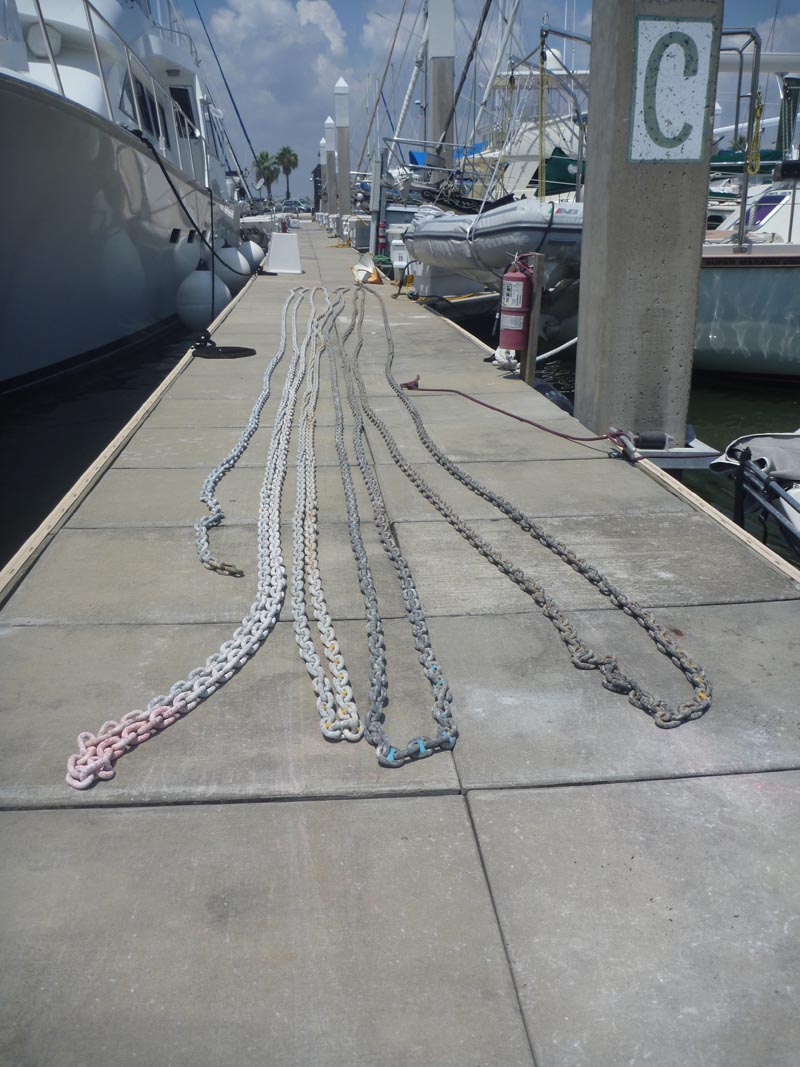 From the picture, would not guess it weight: 207 kg (455) lbs